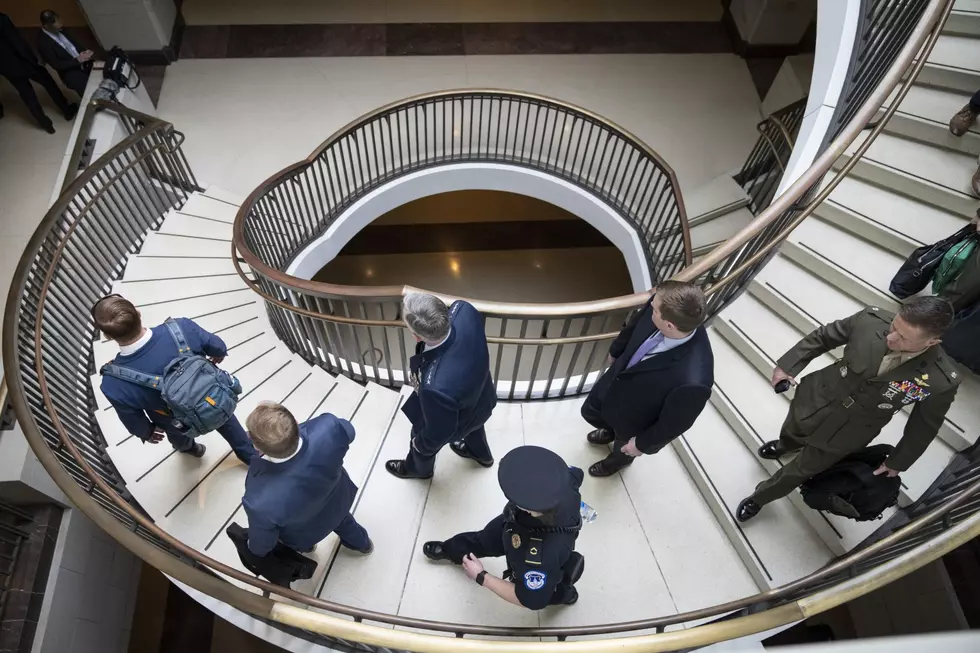 Former CIA Operative On China Spy Balloons Over Montana
(Photo by Drew Angerer/Getty Images)
What does a former Central Intelligence Agency operations officer with a background in Counter-Weapons of Mass Destruction have to say about the spy balloon(s?) over Montana? Plus, what about Wisconsin Senator Ron Johnson's (R-WI) remarks that President Biden is compromised when it comes to the Communist Chinese?
Former CIA operations officer Sam Faddis joined us once on the radio here in Montana. Before his retirement, Faddis headed up the counter weapons of mass destruction unit at the CIA. He now serves as the editor of AND Magazine.
First off, when it comes to the spy balloon that was hovering over Montana and the latest airspace closure (assuming it was China)- what does Faddis think China is really up to? And why would they use a balloon when they could seemingly get all of this info off of a satellite anyway?
Sam Faddis: When do we detect, and then after we detect- what do we do? What's our reaction time? What's our first move? What's our next move? How long does it take our command and control structure to make a decision? These are the kinds of things that an enemy does in military terms to probe your defenses, to allow them to plan for something. Now, I don't know that that's what's happening, but it ought to be at the top of our mind. Because if that's true, then it suggests very strongly that you're collecting that information to use in something that has yet to come. Right? You want to know all this because you have something else in the works. And that ought to worry us a lot.
On Fox News over the weekend, Senator Ron Johnson (R-WI) said that President Biden is "compromised" when it comes to China. Faddis says he "absolutely" agrees with Sen. Johnson's assessment.
Sam Faddis: How much more evidence do you need of the fact that we have a major problem here. The man has taken 10's of millions of dollars in Chinese Communist money. The contacts that have provided that money, many of them are known to be part of Chinese intelligence apparatus. Every time we turn around we find another stack of classified documents that he carried out of secure spaces. When he left the vice presidency he went to work to run the Penn Biden Center, which is basically a propaganda outlet for the Chinese Communists- taken millions more from them. That's the guy who you're gonna rely on to make the decisions in America's interests when the Chinese move on Taiwan.
Listen to our chat with Sam Faddis halfway through the 8A hour podcast below:
By the way, check out this old photo that I came across while searching "spy balloon" under our Getty Images account.
The French Republican Army commanded by General Jean-Baptiste Jourdan defeats the Austro-Dutch forces commanded by Prince Josias of Saxe-Coburg-Saalfeld at the Battle of Fleurus during the War of the First Coalition on 26 June 1794 at Fleurus, Austrian Netherlands,an engagement that marked the first military use of the hot air balloon in a reconnaissance role. (Photo by Hulton Archive/Getty Images)
LOOK: 23 astronomical events to look out for in 2023
Sta



cker
compiled a list of 23 astronomical events to observe in 2023 using a variety of news and scientific sources.