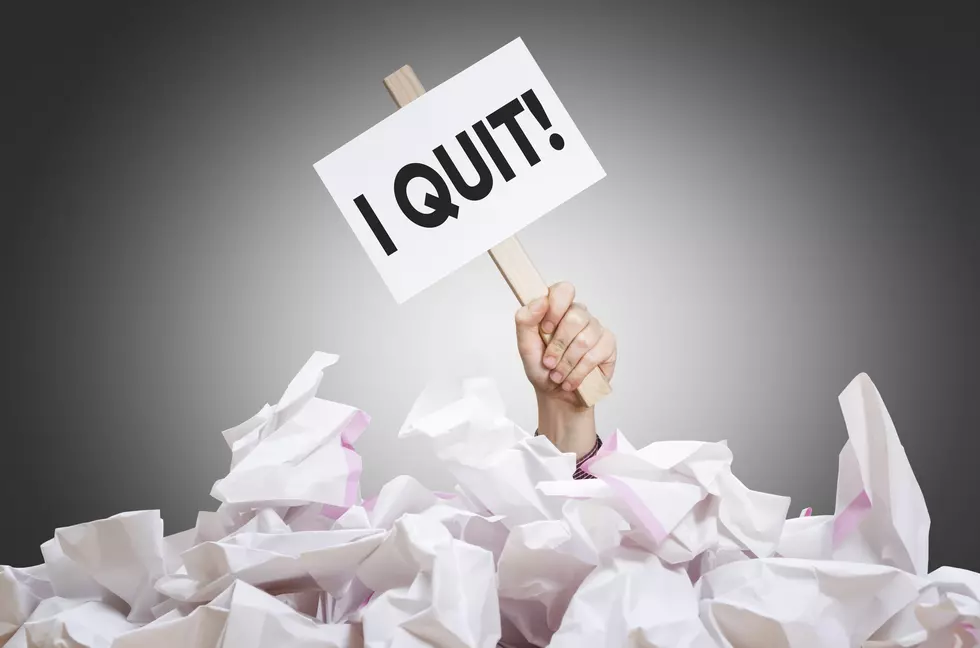 Montana Has One of the Worst Resignation Rates in the United States
Credit: natasaadzic / Getty Images
You're not alone if you've ever really wanted to quit your job. However, in Montana, many others think about quitting their jobs as well, leading to understaffed companies and quality problems. And with the aftermath of the COVID-19 pandemic, many of these companies really need to keep a staff of workers in order to recover correctly and stay open. But, Montana's resignation rate is horrible in comparison to other states.
It's so bad, that it's the second worst in the nation!
According to a study from WalletHub.com, Montana is second only to Alaska in resignation rate, or how often people quit their jobs. Their study, which contains information from the U.S. Bureau of Labor Statistics, found that 4% of our workforce resigned from a job last month, and 3.69% resigned within the last year.
The cause for these resignations could be any number of things, such as incentives from other jobs to go to them, or an inability to recover due to the COVID-19 pandemic. Regardless of what causes the resignations, it's caused a shortage of workers across many different businesses in the United States, as some businesses just can't seem to find any workers at all.
How does Montana compare to other states?
The least resignations happened in the District of Columbia this past month, with only 1.93% of their workforce have quit their jobs in the past year. Other states with a less than 3% resignation rate include Nebraska, Ohio, Pennsylvania, and Massachusetts. Keep in mind as well that the resignation rate doesn't necessarily mean the unemployment rate. Many folks who quit jobs do so because they were offered positions elsewhere.
What do you think about this study? Why do you think so many people are quitting jobs in the Treasure State? Let us know on social media. Hopefully, businesses are able to bounce back and find good, reliable workers in the wake of this shortage as well. Long live local business.
KEEP READING: 13 Businesses That Should Open a Location in Billings
It's not news anymore that Billings is a great place to start a business. Just look at the new businesses that have popped up in the last two years, and businesses are continuing to start or expand here. Even though just about any business would be great to have in our community, there are a few that we think Billings could use.
LOOK: Historic 2022 Flooding in Southern Montana Not Soon to Be Forgotten
Widespread flooding wiped out roads, bridges, buildings, and powerlines throughout riverside communities from Yellowstone National Park and Paradise Valley to Red Lodge. The Yellowstone River winding through Billings crested Tuesday, June 14, 2022. At 11:30 a.m. the National Weather Service in Billings reported the river rose above flood stage and was forecasted to hit 14.7 feet, nearly hitting the 15-foot record set in 1997.