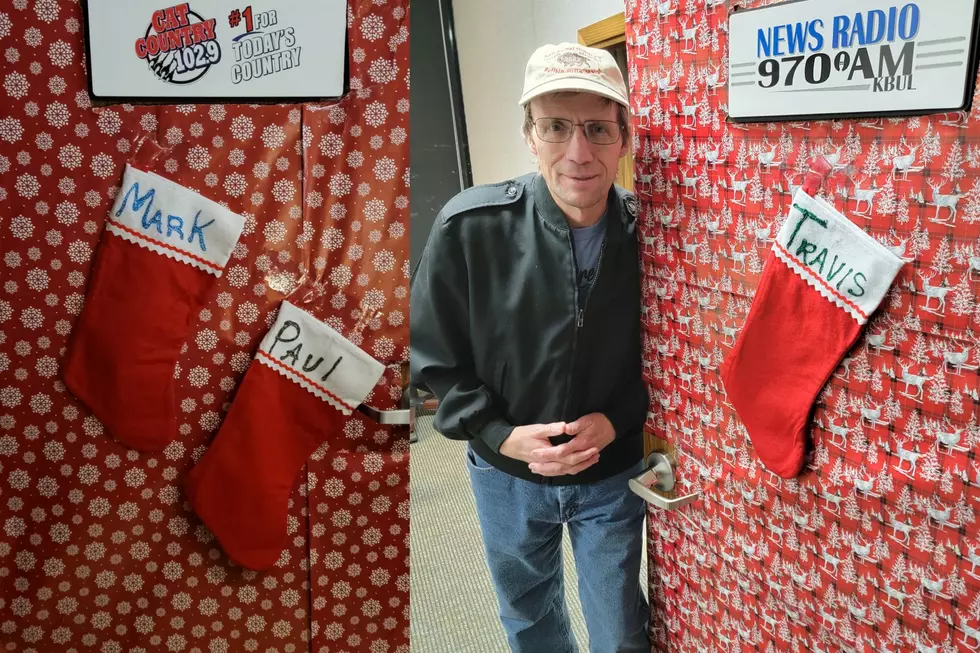 A Great Montana Radio Co-Worker Did This for Our Team
Credit Aaron Flint
It's always such a nice surprise every year. Every company, it seems, has at least one person that knows how to spread some cheer and get the holidays started right. We've got one too- our traffic director Christina Irmen.
Early Monday morning, while we were all waking up with our listeners LIVE on the radio- there was Christina wrapping the radio studio doors in Christmas wrapping paper...and she even put stockings with our names on the door! How cool is that?
We've got several radio stations here at the top floor of the Doubletree Hotel in downtown Billings. (That's the 23rd floor by the way- which is big for Montana) I sit in the Montana Talks studio heard on KBUL radio in Billings. We also have the Mix FM, Cat Country, the Hawk, and a new format station that is currently playing Christmas music.
Check it out in the photo above, you can see Christina threw some Christmas stockings on the Cat Country door for Mark and Paul- they're the legendary "Breakfast Flakes" who have been on air in Billings now for I think going on 35 years. (They'll tell you if I'm wrong)
Next to their stockings is a photo of our rockstar talk show producer Travis Lee in front of his production studio.
Big thanks to Christina for spreading some holiday cheer for the hard working folks up here.
Do you have someone at your office who does something cool for the holidays? Send me a note if you'd like us to share with our listeners- aaron (at) montanatalks.com
LOOK: See what Christmas was like the year you were born