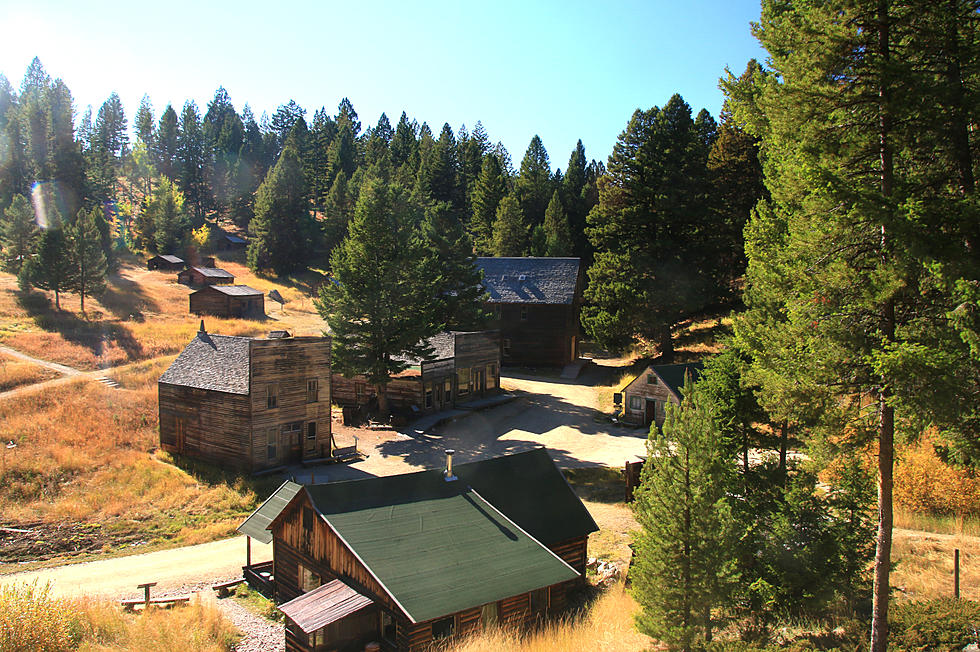 Don't Miss the Party at Montana's 'Best Preserved Ghost Town'
Dennis Bragg photo
While Bannock and Virginia City get most of the attention, Montana's "other" ghost town has plenty of stories too and gives Western Montana residents a chance to step into history without the long drive.
And this weekend Garnet throws a heck of a party to get back into the spotlight.
Saturday marks the return of Garnet Day when the Garnet Preservation Association and the Bureau of Land Management give visitors a chance to step into Montana's frontier west and have some fun.
Garnet was among the hundreds of mining camps that flourished in the late 1800s, at one time boosting 1,000 residents who braved the harsh winters more than 6,000 feet above sea level in hopes of striking it rich. And it really was a town, serving a number of surrounding camps until the boom/bust cycle finally played out in the 1940s.
Garnet is unique because the focus was on gold, rather than the many camps where silver or gold and silver were the primary riches.
A ghost town when it's not as spooky
While Garnet is busy throughout the year, when the snow allows, it really comes to life on Garnet Day. Families are especially welcome. While there's a $3 entrance fee, kids under 15 get in free, and they love to wander the remaining buildings, which include stores and hotels, and a blacksmith shop. The scattered cabins are a real treat because they've been cleaned up and are safe to enter, giving a sense of scale to pioneer life.
Kids also love to gold pan, which is an extra fee. And you don't want to miss the pie auction, old-fashioned treats like sarsaparilla and watermelon, and other live demonstrations.
BLM has also completed the installation of many new interpretive signs to tell the Garnet story. And the upgraded parking lot and trail make it a lot easier to access the town. However, parking can still get limited during the event, so it's good to carpool up. There will be a shuttle down the hill from the parking lot.
Garnet Day runs from 10:30 am until 3 pm, but even after the activities you can continue to tour as long as you'd like.
How to get there (and back)
The best access to Garnet is to turn off of Highway 200 beyond Potomac and follow the signs. The road is graded, but dusty, and fine for regular cars. Access from I-90 up Bear Gulch is much rougher, and steep mountain driving that's not recommended for RVs and regular cars.
Great Options for Used and Second Hand Stores in Missoula
Missoula Montana embraces sustainable shopping and there are many good options for finding used and secondhand goods in town.