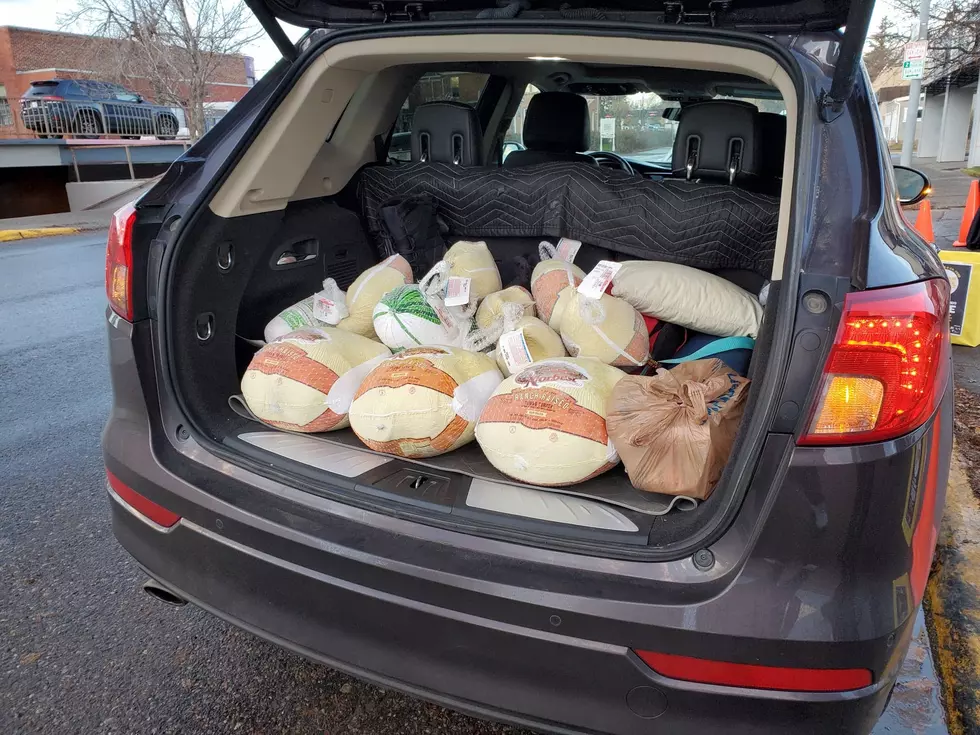 Bozeman & Missoula Raise Over 1 Million Pounds/Dollars of Food
Photo: Ally H.
The 2020 Can the Griz/Cats Food Drive raised over one million pounds/dollars of food for the local communities in Bozeman & Missoula, and this year's winner is Missoula. Congrats to the Griz fans who raised 671,707 pounds/dollars of food this year. That was about 250,000 more than last year for Missoula.
Bozeman this year raised 403,183 pounds/dollars of food, which was a little under our 2019 total of 437,265.
As always, no one really loses in this competition, and that's what makes it so great! Thanks to Bobcat & Griz fans, a lot of folks in both Bozeman and Missoula will get to enjoy a nice Thanksgiving during a time when we all need it. It will also allow many families to eat in 2021, during our current tough and unpredictable pandemic.
Thanks to everyone who participated and donated food, turkeys, and money! Also, a big shout out to all the great people who work and volunteer at the Gallatin Valley Food Bank. They'll now be busy stocking all this food and distributing some of it starting on Sunday.
Great job, Cat Fans! We tip our hat's tonight to the Griz!
Stuff the Studio 2020