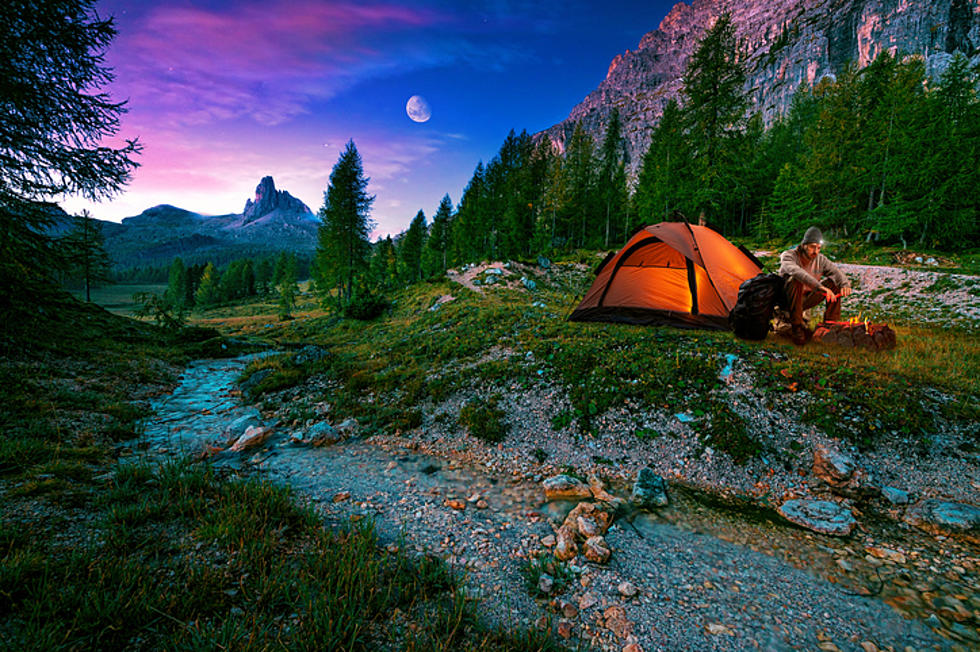 Butte-area camping sites and waterways ready for Summer
Photo: Townsquare Labs/Geribody
The Summer camping season is officially here and it's looking like it's going to be a good year in the Butte area and around Southwest Montana.
SOUTHWEST MONTANA CAMPSITES ARE OPEN FOR USE
Local recreationalist and forester Jocelyn Dodge tells us the campsites in our area open are ready for use.  "All campgrounds in the Butte area including Delmoe Lake, Beaver Dam, Lowlands, Toll Mountain and Whitehouse are now open along with campgrounds in the Georgetown Lake area," Dodge told us.  "However, along with a new season comes new fees that you may find upon arrival," she added.   New fees have been implemented at many sites including camping and day use areas.  Check with local rangers offices for further information."
BE VIGILANT AGAINST INVASIVE SPECIES IF BOATING, RAFTING OR KAYAKING
With the warm weather bringing more people into the outdoors there will also be increased activity on the water as well and attention must be paid to invasive species which can spread easily and rapidly when left unchecked or unnoticed.  "With fishing season upon us it's important to protect our waters from aquatic invasive species," Dodge added noting that regardless of a vessel's size, it should be treated the same way.  "Whether it's a boat, kayak or raft, remember the three steps: clean, drain and dry when you change bodies of water.
For further information on these subjects or other recreation opportunities on the Beaverhead-Deer Lodge National Forest, contact the Butte Ranger District at (406)494-2147
Saving a Hero's Place
The Chair being built by Saving a Hero's Place to Honor the Memory of Deputy Luke Gross
10 Things You Didn't Know About Jelly Roll
The
Jelly Roll: Save Me
documentary on Hulu tells
Jelly Roll'
s complicated life story and spares no details. He's shockingly honest about addiction, prison, his childhood and his insecurities. Here are 10 key takeaways from the project.