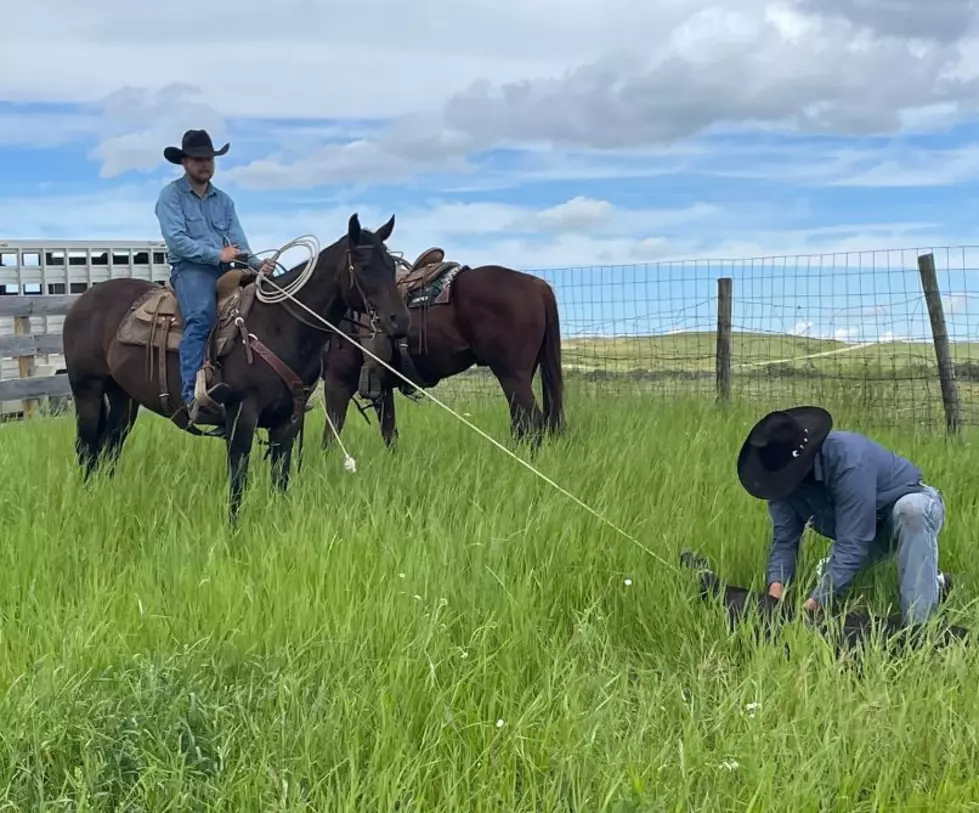 "Cowpoke" Country Singer Records Two New Songs in Montana
facebook.com/colterwallmusic
One of today's most talented and unique country artists recently traveled to Montana to record two new songs.
Colter Wall is a relatively new name in country music, but he's definitely made a name for himself since releasing his self-titled debut album in 2017. Three of Wall's songs are featured in the fourth season of the Paramount series Yellowstone, and he's no stranger to Montana.
Wall has performed at various venues throughout the state in the past few years and is included on the lineup for the Under the Big Sky Festival next summer in Whitefish. Colter Wall is known for his unique deep gravelly voice, and his songwriting reflects a time long forgotten by most.
When Colter Wall isn't on stage performing, he's most like riding his horse working cattle somewhere in Canada.
My friend and I were talking about Colter Wall the other day, and he mentioned that Colter Wall recently recorded a couple of songs at a recording studio in Bozeman. After doing a little research, it turns out that it's true.
Colter Wall records two new songs in Bozeman, Montana
Colter Wall's most recent songs, Cypress Hills and the Big Country and Let's All Help the Cowboys (Sing the Blues) were recorded at Jereco Studios in Bozeman back in September. Luke Scheeler was the recording and mix engineer. The songs were released on September 21, 2022.
Listen to the songs below
In 2019, Colter Wall released Bob Fudge, a song written by Canadian songwriter Ian Tyson that tells the story of a man that drove contract cattle herds from Texas to the Montana range in the late 1800s.
Click here to learn more about Colter Wall.
"Old Bozeman" Residents Will Remember These 10 Popular Places
Ready to take a walk down memory lane? Here are 10 popular places that have disappeared in Bozeman throughout the years.
10 Infamous People with Montana Connections
We've compiled ten criminals who committed crimes, or have other connections with, the Treasure State.
10 Things Montanans Do to Get on Santa's Naughty List
There's 6 weeks 'til Christmas and as you can see,
People do naughty things unknowingly.
But if you do these on purpose on the naughty list you'll go,
And if you do nice things then it's gratitude I'll show.