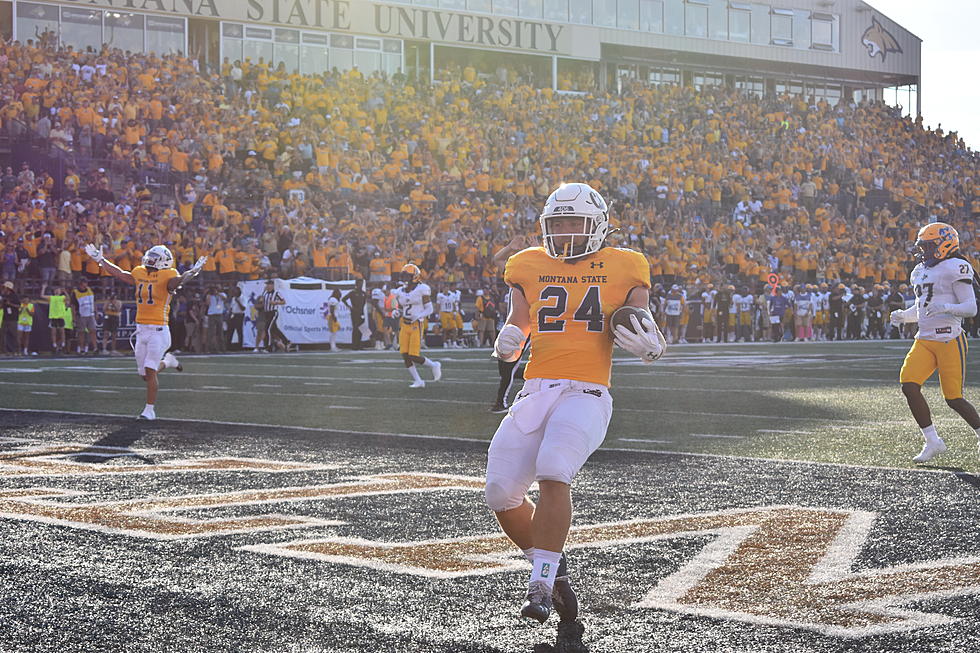 Did You Make The Montana State Gold Rush Game Photo Gallery?
Townsquare Media
The day was hot and so were the Bobcats. The first game of the season against McNeese State, and the Bobcats were ready to send those Cowboys back to the south.
Temperatures close to 100 degrees didn't stop our Bobcats OR their dedicated fans.
Bobcat Football brings out fans of all ages to cheer and be a part of the team that many youths dream of. Future Bobcats right here? I hope so, they already have amazing spirit!
The Bobcats took the win with ease, staying one step ahead of the McNeese Cowboys from the start. The team looked fresh and ready, and the end score proved they were ready to come out on top of the season opener.
With a final score of 40-17, the Bobcats put the southern boys back on a plane with their first loss of the season, and the first win for our Bobcats.
Week two is just around the corner with a home game on September 10th, which also brings the Military Appreciation game. Just one way we love to show our Military Personnel an extra THANK YOU.
If you haven't gotten your tickets yet, be listening to Derek and Megan in the morning on 100.7 XL Country ALL week for your chance to score a pair of tickets to the next home game.
Also, make sure to stop by our XL Country Tailgate to register to win concert tickets, gift cards, and of course, MORE BOBCAT TICKETS.
CHECK IT OUT: 100 sports records and the stories behind them