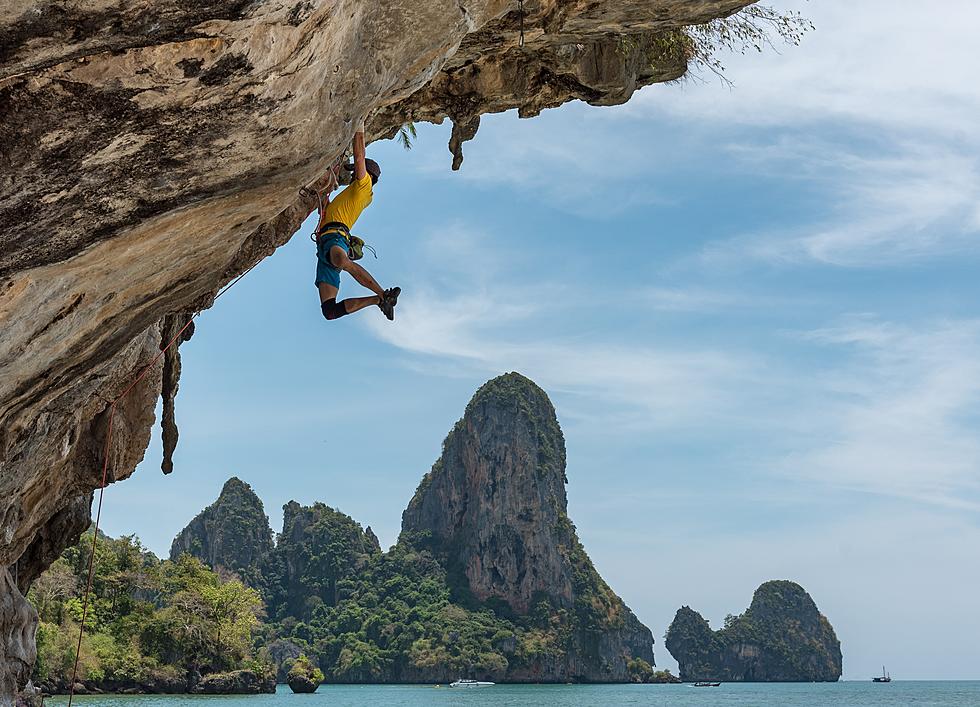 Former Bobcat To Appear On New Rock Climbing Competition
Photo by Hu Chen via Unsplash
Rock climbing is one of the most popular outdoor activities in the Pacific Northwest, and Montana is a destination many climbers come to enjoy themselves.
People love exploring the outdoors in Montana. Whether that involves hiking or camping. One outdoor activity that has gained significant popularity over recent years is rock climbing. Folks will find cliff sides or rock formations to climb and reach the top of the desired location.
Rock climbing gyms have popped up all over Montana and have dedicated members. People love rock climbing because it's a great workout and you can enjoy it with friends. Bozeman even has a rock climbing gym, The Spire. So it's no surprise that a network created a rock climbing competition show.
Montana State announced that a former Bobcat competed on the first season of the HBO show The Climb.
The Climb has several experienced rock climbers together and puts them through several challenges at a chance of winning $100,000. The show's executive producer is Aquaman star Jason Mamoa.
The Montana State alumnus to appear on the show is Brad Burns. Originally from Wyoming, Brad earned a dual degree in cell biology and neuroscience from Montana State. While attending Montana State, he found out how wonderful of an area the Gallatin Valley is for rock climbing and kept his passion going through the years.
We won't give away any spoilers on how Brad does on The Climb, but all the episodes are available to stream on HBO Max.
If you aren't into rock climbing, this reality competition show is probably not for you, but we should all support our current and former Bobcats.
For more details, check out Montana State University.
Top Five Hiking Trails In Montana
Montana's wonderful outdoor scenery is best experienced up close and personal. Here are our favorite hiking trails throughout the entire state.
Every Montana Ski Area and Resort
Want to break away from your local mountain and shred somewhere new? Here are all of Montana's ski areas and resorts.
Five Attractions To Avoid in Montana
Many people love to travel around Montana and see fun, fascinating places. We aren't just talking about out-of-towners, either. Montanans love to travel around the state and check out all cool attractions the state offers. However, there are some attractions that you should avoid in favor of better ones.