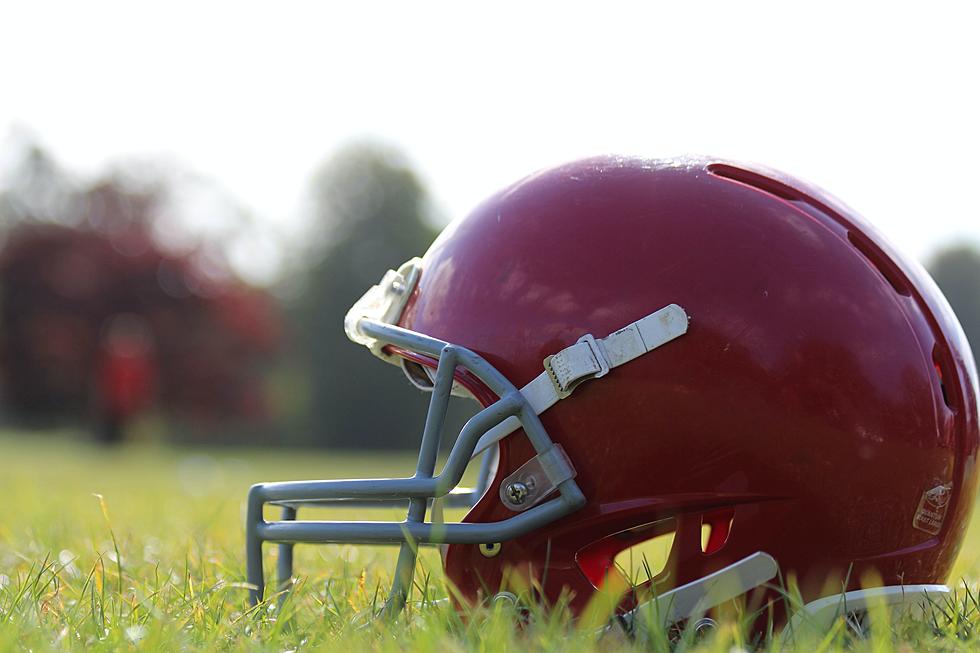 Griz Football News: Sentinel High Recruit Signed & FCS Playoff Changes
Melissa McGovern, Unsplash
A couple of newsworthy stories surfaced involving the Montana Grizzlies Football team and the Football Championship Subdivision (FCS). The Griz signed a recruit out of Sentinel High School, and the FCS altered the way playoffs will look (sort of).
Welcome to the Griz, Grady Walker
Sentinel High School Senior Grady Walker will hunker down in Missoula for his collegiate football career. The 6'3 wide receiver and safety announced via Twitter he committed to play ball with the Griz.
"I'm very excited to announce my commitment to The University of Montana," tweeted Walker. "I want to thank God, my family, friends, and all my coaches for helping me get to where I am today."
In his junior season, Walker hauled in 11 touchdowns and racked up over a thousand yards on 64 receptions. The young man caught a touchdown for every 6 receptions.
Talent and University of Montana ties run in the family. Pointed out by MTN Sports' Kyle Hansen via Twitter, Grady's father Travis Walker was a Griz receiver from 1996-1999. Travis is 23rd all-time on the Griz' receptions leaderboard.
Grady will conclude his career at Sentinel this fall.
FCS Playoffs expanding
The FCS Playoffs are increasing the number of seeded teams from 8 to 16. Senior College Football Editor with The Analyst Craig Haley tweeted yesterday the change has been approved but won't go into effect until a later year.
That means the top 16 seeds will get to host at least one playoff game. In years past, the top 8 seeds were guaranteed a home game in the second-round. The other 16 teams were placed into a pool and needed to submit bids to host a first-round playoff game. From the pool of 16, the top 8 bidders would receive home playoff games, with some exceptions.
Voice of the Griz Riley Corcoran believes it's a positive alteration.
"To me, it legitimizes the FCS playoffs," said Corcoran.  "Because you're going to a true seeding system where you have the top 16 teams accurately represented. It creates a more balanced playoff system, no regionalization bias."
Haley cited the committee won't make the change until at least 2024 due to financial restraints.
FCS to FBS jump could cost more $$$
Teams like James Madison, Jacksonville State and Appalachian State jumped from the FCS ranks to FBS over the last few seasons.
And it's a good thing for the early departures because the price to move up could cost a lot more money.
The Action Network's Brett McMurphy tweeted, and channeled his inner Mike Myers, "NCAA Division I council proposes several changes for schools in future moving from FCS to FBS. Besides more scholarship requirements in more sports, most notable difference is increasing transition fee from $5,000 to - cue Dr. Evil voice - $5 million."
If you have dreams of Montana moving to the Mountain West Conference you may need to start a GoFundMe.
Big Sky Conference Mascots Ranked on How Easily I Could Beat Them in a Fight
I came up with a random thought the other day. "If I were to get in a fight with every mascot in the Big Sky Conference, how many of those fights could I win?" For clarification: I am fighting whatever animal/person the team's nickname is (Grizzlies, Bobcats, etc.) in a one-on-one setting. No outside weapons being used, just a classic mano e mano fight.
What I've learned is I have very little chance at winning most of these fights.