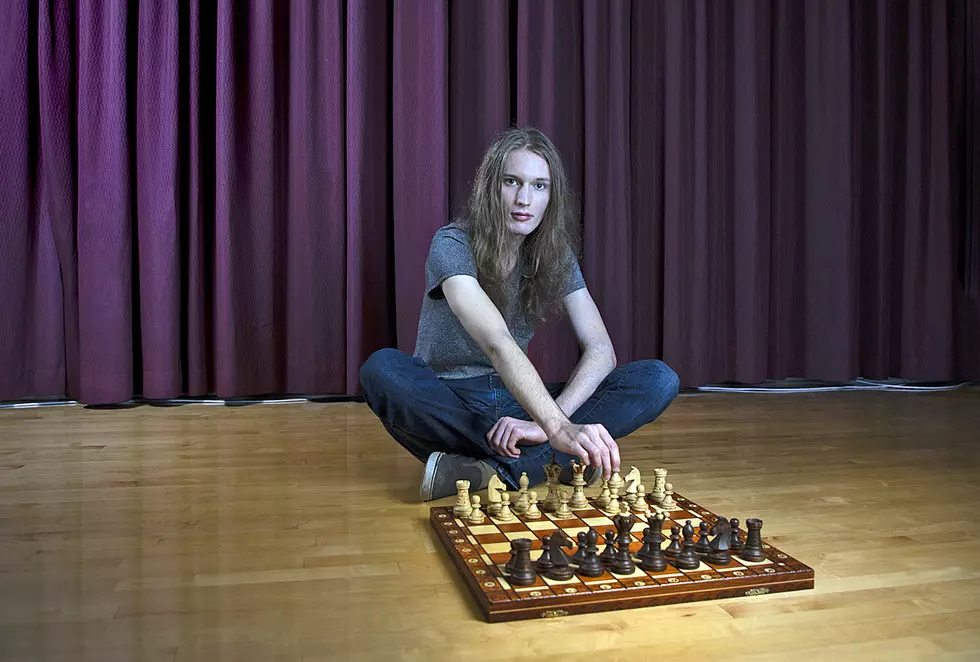 Hamilton's Dorje McPherron Knows Chess
Dorje McPherron, best at chess. (UM-provided photo)
Though Dorje McPherron has made the UM Dean's List as he works into his senior year math classes at the University of Montana, he's known by many others as the Montana state chess champion - not just for the most recent year, but two years in a row.
McPherron, from Hamilton, has been playing since high school, according to a UM news story by Dave Kuntz. And now, people, who have been entranced by last year's Netflix series "The Queen's Gambit," have been asking his opinion of the widely popular television production.
In the news release, McPherron said, "I watched it with my girlfriend and we liked it. The chess moves are really accurate because Garry Kasparov and Bruce Pandolfini were consultants for the show." Kasparov is a former world chess champion and Pandolfini is a chess teacher.
The miniseries was based on a 1983 book by Walter Tevis (a very good read, by the way). Netflix reported the series was one of the most-watched productions last year. The viewer response has been overwhelmingly positive throughout the nation and has created a surge in chess players. McPherron said he has seen more chess masters and grandmasters streaming their play on Twitch and other sites where people usually watch players tackle video games.
McPherron is rated 2,035 by the US Chess Federation, in the 96th percentile nationally. But, he says he is not a prodigy, like the main character in The Queen's Gambit. What's the key? "I spend a lot of time studying chess in books and online." Along with classic chess, he also plays blitz chess, which only allows five minutes between moves That's slightly more stressful than classical chess, where up to 90 minutes can pass between moves.
So, mind your pawns, protect your king and concentrate on those black and white pieces on the chessboard.
KEEP READING: 10 classic board games that will take you way back