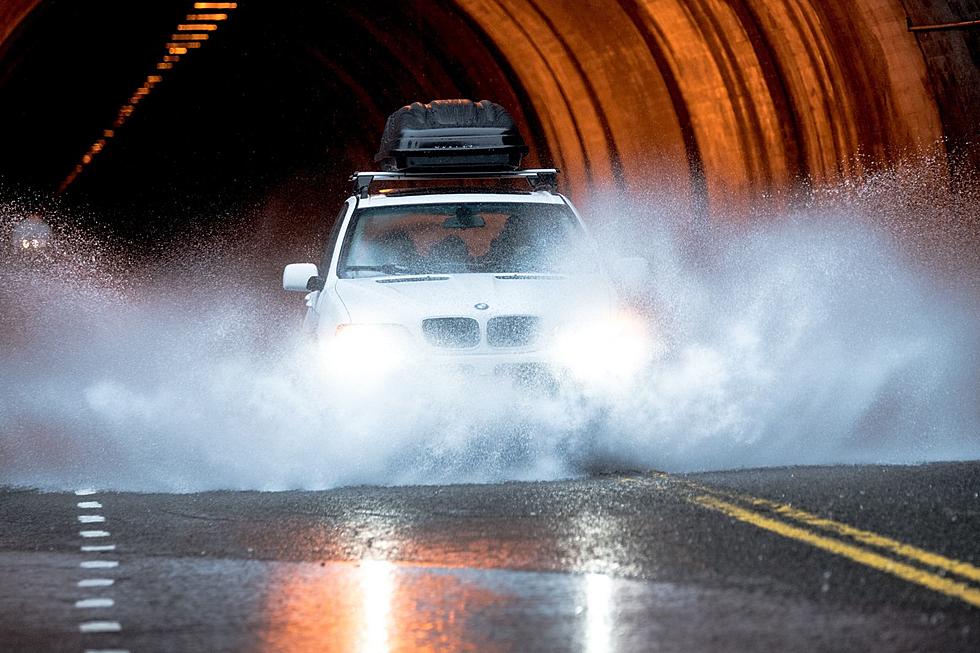 Missoula County Prepares for Possible Spring Flood Season
Photo by Casey Horner on Unsplash
Missoula, MT (KGVO-AM News) - After a winter season that doesn't seem to want to give way to spring, KGVO News reached out to Missoula County Office of Emergency Management Director Adriane Beck on Monday for details on plans to respond to possible flooding, should it occur.
Beck said the OEM prepares at the end of each winter season for whatever might occur, including any possibility of spring flooding.
After a Long Cold Winter Missoula OEM Prepares for any Contingency
"The question that we always ask ourselves every year is this going to be a big flood year or not?" began Beck. "Largely, that's dependent on Mother Nature and how quickly things warm up. In particular, those nighttime temperatures when we have that gradual kind of freeze and thaw throughout the day cycle, that's a good thing for us. It lets the water come out of the tap at a reasonable rate. But when we get those higher nighttime temperatures, and we have melting occurring on a 24-hour period, that's where we can see the rivers start to and creeks start to respond more quickly and more aggressively than we would traditionally like to see."
There are a Number of Variables that May Signal Spring Flooding
Despite the overlong winter season, the record snow, and cold temperatures, Beck said she doesn't anticipate any flooding so far for the spring.
"We're looking at nothing that is that is too concerning or overly remarkable," she said. "Certainly we have comparables from recent past years. Again, it's all about that kind of real-time conditions that appear as far as those temperatures, how quickly it warms up, and how warm it stays for a prolonged period of time. Then, of course, the other factor that we're always concerned about once we do start to have that snowpack releasing is any kind of rain events that then exacerbate that melting snow."
Whatever the forecast for the spring, Beck said March and April are a good time to prepare by looking into flood insurance for areas that are prone to high water in the spring.
Beck says Smart 9-1-1 and Flood Insurance are Solid Choices this Spring
"This is a great time to be thinking about flood insurance because there is a waiting period for those policies to become active," she said. "So now's a good time to start researching which flood insurance policies may be appropriate for you, and to talk with your insurance agent. As we get better information and you know, the tea leaves start to show us a little bit more, we will start making resources available as we historically have by way of sand and sandbags and additional public information as those forecasts become a little bit more tuned in."
No matter what the season or the forecast, Beck took the opportunity to invite Missoula County residents to sign up for emergency alerts through Smart 9-1-1.
"We always encourage people to sign up for emergency alerts, but in regards to flooding, and in an emergency really setting up for emergency alerts will allow us to communicate directly with you based on where you live, and what hazards you are likely to experience in real-time," she said. "As it relates to flooding, some of the messaging that we will send out over Smart 9-1-1 to areas that may be impacted by rising river waters, we can send those out 72 hours in advance, so that people have time to react to any possible emergency."
Click here to sign up for Smart 9-1-1 alerts.
25 Mind-Blowing Photos of Devastating Flooding in Montana
20 Mind-Blowing Photos of Devastating Flooding in Montana
Yellowstone National Park Rebuilds After Historic Flooding
After catastrophic flooding damaged portions of Yellowstone National Park in June of 2022, major reconstruction was necessary to make the park passable again. The following are photos of the improvement projects at Old Gardiner Road and the Northeast Entrance Road. All photos are courtesy of the National Park Service, photographer Jacob W. Frank.