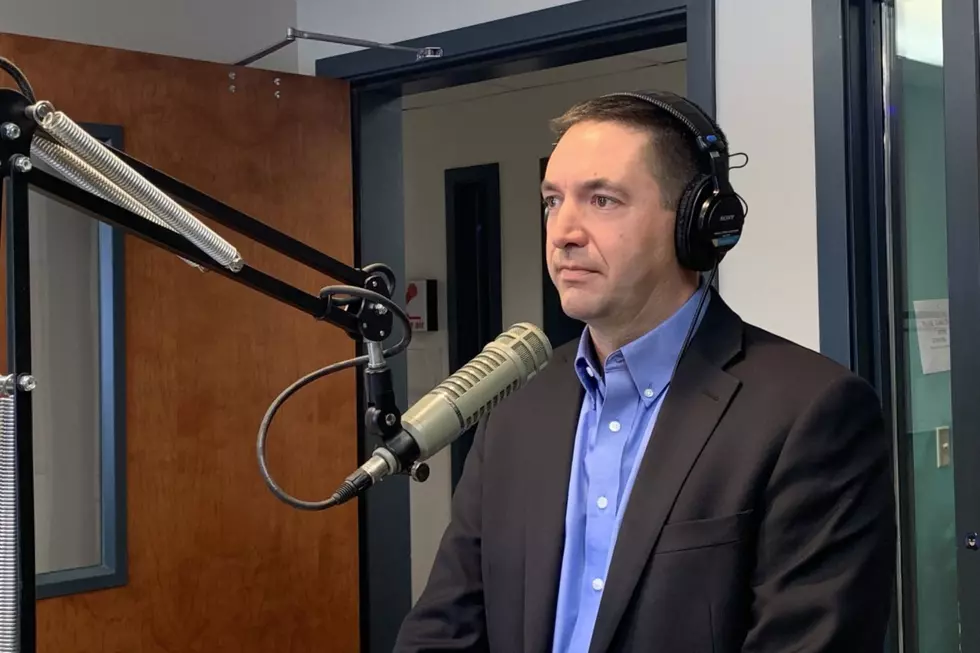 Montana Fentanyl Seizures are Up 11,000 Percent in Two Years
Credit: Nick Chrestenson
Missoula, MT (KGVO-AM News) - Montana's Attorney General Austin Knudsen shared a shocking statistic with KGVO's Talk Back listeners on Friday about the increase in fentanyl seizures in the state in just the past two years.
"In the last two years, our fentanyl seizures from those high task forces have gone up 11,000 percent," began Knudsen. "Just here in Montana, "That's staggering. So we need more law enforcement resources. I'm a fiscal conservative. I don't like spending money. I spent a lot of time in the legislature. My record bears that out. But we cannot keep policing in Montana like its 1995, because it's not. Our population is going up. Violent crime is going up, and of course, drug crime is going up."
An 11,000 Percent Increase in Fentanyl Seizures in Montana
Knudsen continued with the startling numbers regarding drug crimes, and drug deaths after a request from a caller to meet with him to discuss the problem face-to-face.
Fentanyl Overdose Deaths are also up Nearly 2,000 Percent Nationwide
"The overdose deaths are up nearly 2,000 percent from fentanyl," he said. "The number one cause of young adult deaths in America last year wasn't COVID, it wasn't car accidents; it was an opioid overdose and when you break that down, that means fentanyl. So you're absolutely right. We understand where this is coming from. We know what it is. We're asking for some more resources to fight it. But to your question, am I willing to meet? Absolutely. I will meet and talk with anybody who's being affected by fentanyl, who's been affected by fentanyl, and who thinks they have some intel or some information that we need. Absolutely."
Knudsen referenced Governor Gianforte's displeasure with the legislature's failure to fully fund his request for more law enforcement resources.
"We came in with what I think was a very modest ask, Peter," he said. "We didn't come in asking for hundreds of troopers or hundreds of agents, with more bureaucrats and more supervisors. We were very measured with this request. We asked for five Montana Highway Patrol troopers. They're going to focus on crime and on drug interdiction; We asked for human trafficking and DCI agents because we know human trafficking is absolutely exploding in Montana. We asked for three more narcotics agents, so we were very measured with this ask."
Knudsen says TikTok is a Tool of Communist China to Spy on Americans
Another caller asked the Attorney General about the effort in Congress to eliminate the TikTok app from the entire United States due to the danger from Communist China.
"We've got a bill to ban TikTok in Montana," he said. "Now, Peter, I'm a private business guy, I believe in private business, but TicTok is not a private business. It is owned by a Chinese Corporation, and that Chinese Corporation answers to and is ultimately controlled by the Chinese Communist Party government. We know what TikTok is being used for. They barely even try to hide it anymore. TicTok is being used to spy on Americans. It's being used to gather intelligence from Americans. It's being used to push dangerous and vicious content on our children that they don't even allow in their own country."
Knudsen took over a dozen calls in the hour he spent on Talk Back, remarking that he enjoys the back-and-forth conversations with KGVO listeners. You can listen to the full show here.
25 richest families in America
LOOK: The biggest scams today and how you can protect yourself from them