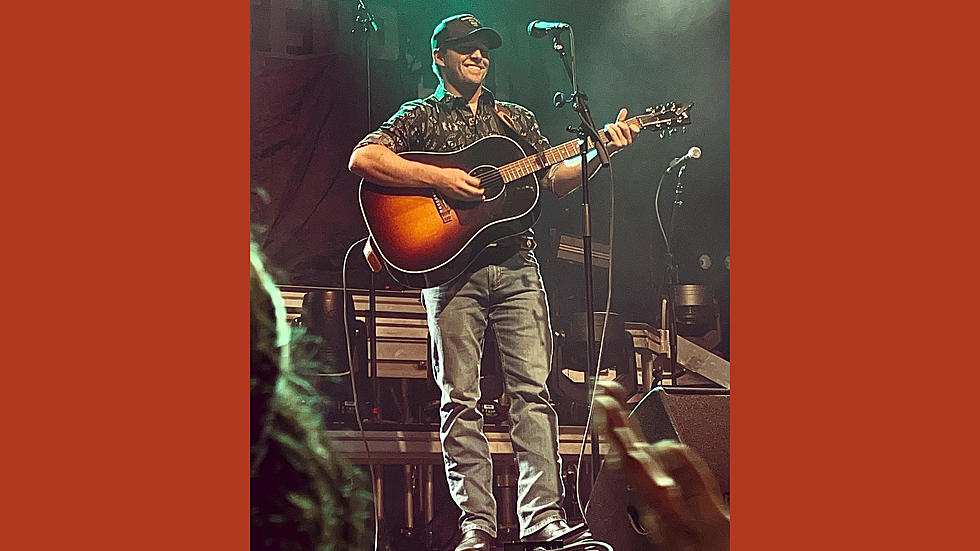 Catch This Montana Star as He Enjoys a Breakout Summer
Tanner Laws Music photo
The heart of Montana summer is barely here, but a Missoula singer will pour his heart into a Great Falls show this weekend, as he gets a chance to open for one of country music's biggest stars.
But opening for Dustin Lynch and a big crowd is actually one of several breaks Tanner Laws is enjoying right now, as his releases are gaining a widening audience, not just here in the Treasure State but across the country and even overseas.
"So the good folks at The Newberry, they called me up and said they were looking to get another opener for Dustin Lynch and Matt Schuster," Laws explained on "Daybreak with Dennis" Thursday. "So I'm really excited to have that opportunity. We're playing out at the Voyager Stadium in Great Falls."
Opening for big stars
For the Thompson Falls native it's been a fast rise from 2019, when he started playing his music in Butte bars while attending Montana Tech. Since then, he's played in every corner of the state, logging thousands of miles and hundreds of hours on stage. But he calls this his "biggest opportunity" and the one he's "super excited for."
"This has been a great year for stepping stones. I opened for Mitchell Tenpenny a couple of times this year. And then I think this Dustin Lynch one is going to be my next biggest," Tanner told me. "I'm also going to open up for Marty Stuart at the Rex Theater in Thompson Falls later this summer"
Like his Sanders County buddy, Jaden Decker, Laws is finding some of his best success with his original compositions, which speak to his experiences here in Montana. Cuts on his first album, 2021's "Montana Livin' ", or tracks like "I Love Drinking With You (Small Town Montana Bar) and "Ballad of a Creek Bed" brings a warm, authentic tone that's letting the "Northern Rockies" theme shine over the traditional country sound routed in the South.
And he has seven new songs in production this summer.
A chance to showcase his own music
"Well, since these ones are usually shorter sets for me, 30 minutes 40-minute sets, I usually play 90% originals," Tanner explains. "So I'll probably only have time for one cover song and most of the originals, as opposed to bar gigs like last night or every other weekend, where I played for three to four hours. I play a lot of covers."
And is he taking notes from Lynch Saturday night?
"Might definitely. Any kind of advice from someone that's had that much success in the music industry, I'd like to pick their brain but I also don't want to be a nuisance. I'm just one of the openers, and he's the Big Guy."
And that's the kind of humility that can make you a hit, especially with the Montana fans.
Tickets for the Dustin Lynch show Saturday, along with Tanner Laws, can be purchased from The Newberry's website.
Where the Locals Go: Here's the Scoop on Missoula's Downtown Bars
Missoula is a drinking town and our downtown bars prove it