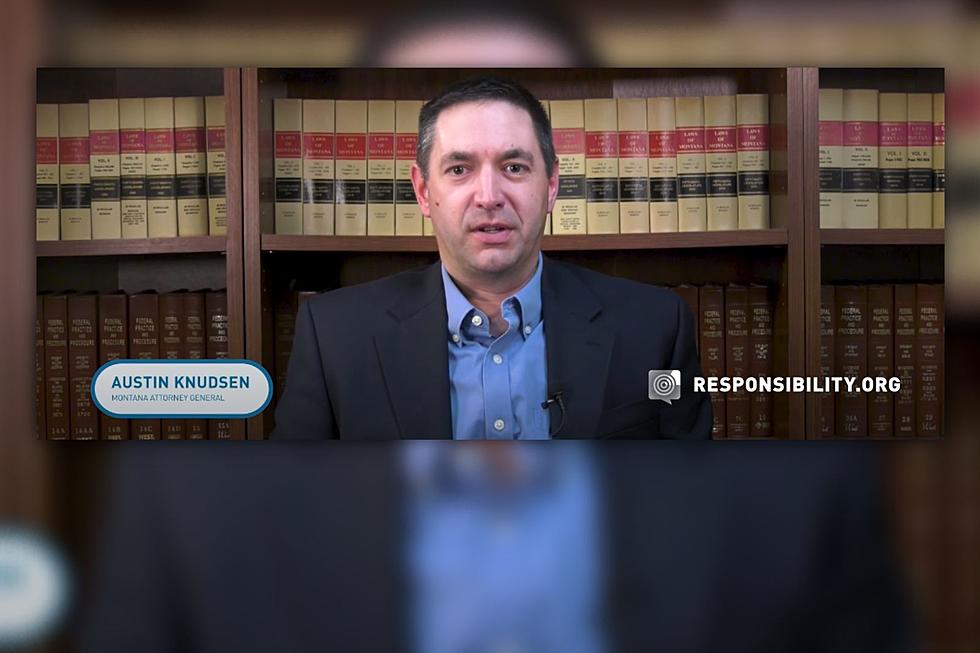 MT AG Partners With Website For Alcohol Responsibility Month
Credit: Foundation for Advancing Alcohol Responsibility / Canva
Yesterday, Montana's Attorney General Austin Knudsen partnered with Responsibility.org to release a public service announcement encouraging parents and caregivers to talk to young Montanans about alcohol, to prevent underage drinking during April, which is Alcohol Responsibility Month.
The announcement focuses on the importance of having conversations with the youth of Montana, to keep underage drinking levels down across the Big Sky State.
AG Knudsen shared this:
I'm taking the opportunity this month to talk to my three kids about the dangers of drinking underage and I encourage all Montana parents and caregivers to do the same. It's a great time to discuss your family's expectations, values, and goals including the importance of staying substance free and saying 'no' to underage drinking.
Prior to the COVID-19 pandemic, we had reached a low level nationally of underage drinking rates, and they continue to remain low. According to a Substance Abuse and Mental Health Services Administration report from 2021, provided by the AG's Office, 29,000 Montanans ranging from ages 12 to 20 have used alcohol in the last month, and the average age of initiation of alcohol use was 16. At that time, eight traffic fatalities involved a 15 to a 20-year-old driver with a blood alcohol concentration of over .01 percent.
President and CEO of Responsibility.org said:
April is Alcohol Responsibility Month, and as we continue our mission to eliminate underage drinking, we want to remind parents how important conversations with their kids are. Our underage drinking prevention program, Ask, Listen, Learn: Kids and Alcohol Don't Mix, blends brain science and refusal strategies to help keep kids safe and substance-free. We have come so far together, but our work is not yet done. We want to continue to keep these statistics moving in the right direction.
Have you had a discussion with your children about drinking underage? Let us know in App Chat or on Facebook.
(Source: DOJMT.gov)
CONTINUE READING:
The Top 10 Best Lakes In Montana
See What We Think Are The Top 10 Best Lakes In Montana
The 10 Trashiest Montana Towns in Big Sky Country
Are these the trashiest towns in Montana? It's up for debate.