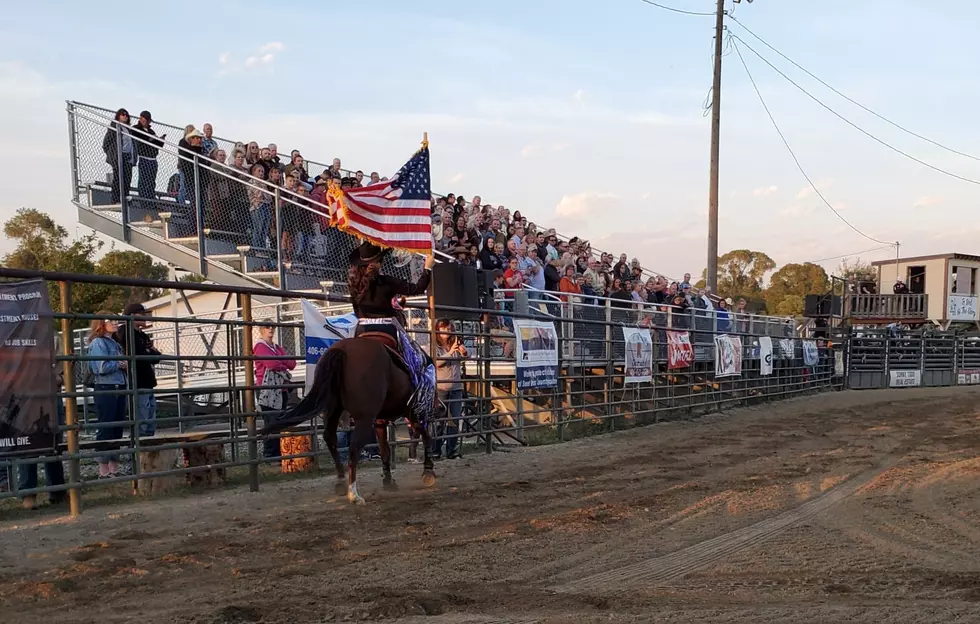 Pictures From the Final Night of the Big Timber Weekly Rodeo
Photo: Ally H. of XL Country
The Big Timber Weekly Rodeo Series held their season finale Wednesday night, and they pulled out all the stops. All summer long on Wednesday nights in Big Timber, Montana, local cowboys,  World Champions, NFR Champions, and NFR contenders all competed in Montana's favorite sport.
After wrapping up late Wednesday night, Mardi Cline and her husband, John Smith, who put on the rodeo, posted this on Facebook:
Thank you everyone for supporting Big Timber Weekly Pro Rodeo! What a fantastic night! We are honored, humbled, and proud! Let's do it again next summer!!
Mardi and John started the Big Timber Weekly Rodeo Series after seeing their town of Big Timber on the decline during COVID-19. So they decided to start a weekly rodeo series. As owners of their own stock contracting company, JS Rodeo, they were able to use their own stock in the rodeo. You can see them helping out all over during the rodeo, from counting and moving cows, to coordinating the Grand Entry, and even taking tickets.
Mardi and John, thank you for giving us something fun to look forward to and do this summer. We hope you'll do it again next year!
2020 Big Timber Weekly Rodeo Pictures