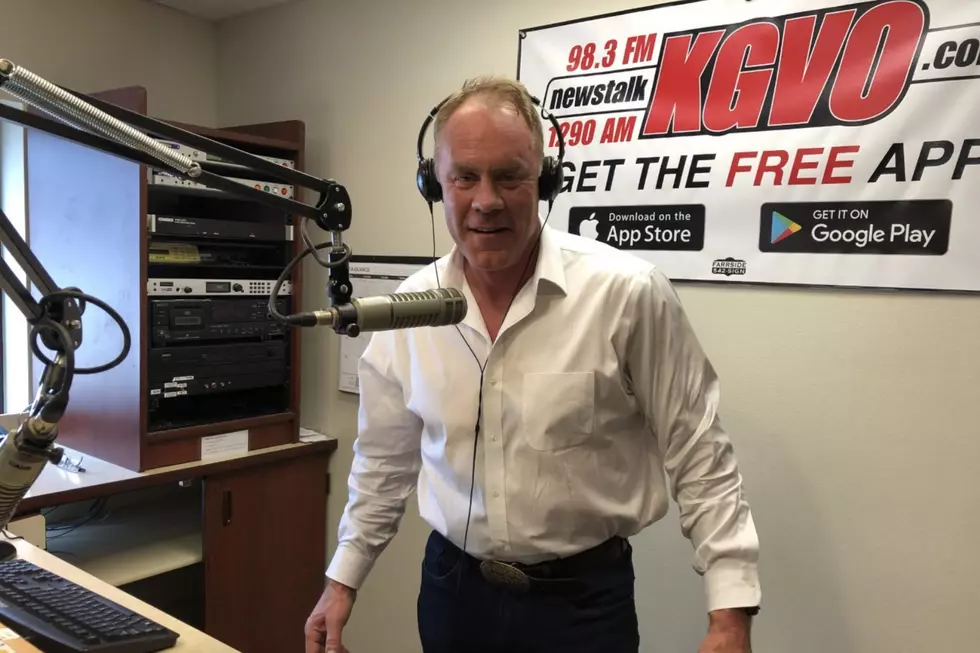 Ryan Zinke – 'With the Right Leadership, America Can Be Saved'
Credit: Peter Christian
Western District Congressional candidate Ryan Zinke paid a visit to the KGVO News studios late Friday afternoon and sat down for a visit to discuss his candidacy, his opposition and the future of America.
Zinke was asked about the progress of his campaign, and he responded with some big name endorsements for his candidacy.
"I'm endorsed by Trump, Senator Danes, and Governor Gianforte," began former Congressman and Secretary of the Interior Zinke. "I'm A-plus with the NRA (National Rifle Association) and 100 percent with Right to Life, so we're in a good spot. My concern, if I have one, is the Republican Party. We have to lead and you have to lead with integrity. I'm a big Reagan fan and the 11th commandment, (thou shalt not speak ill of another Republican) but if you're going to say something, make sure it's truthful. We can have discussions on policy, but the tone is, I think, a little a little over the line."
Zinke was asked about a new TV commercial by Democratic candidate for the western Congressional District Monica Tranel, who was shown going into a barn and removing a large snake, referring to Ryan Zinke. He provided his reaction.
"They're always going to shoot at the battleship and never the canoe," he said. "And, by the way, Python snakes are not native. I'd shoot a python snake too. That's what's eaten all the Everglades and maybe she should know that Montana has rattlesnakes. I'm concerned about the tone across America. There's a lot of anger and I do get concerned about the hatred and anger. Look, in Montana when a barn burns down you don't ask if it's Republican or Democrat, we just put it out, and there's a tone of anger out there that's distracting us from getting things done."
Zinke compared the Obama presidency with that of President Trump.
"President Obama was a globalist," he said. "President Trump was far from a globalist and we are still living on a lot of the fuel from the Trump administration, thank God, because the numbers were out of the park during the Trump administration about unemployment and economy and all these numbers despite COVID. Now we've done a downturn, but I believe with the right leadership, we can turn it around pretty quickly."
Zinke closed with a statement of hope for the future of America.
"America is strong," he said. "I would say this (administration's) leadership is weak but America is strong, and the way to fix it is that Americans have to unite under common principles. I would say we need to start with limited government, self determination, and Constitutional freedoms. If we start on that premise, I think America can be saved."
Zinke is one of several Republicans running in the western district Congressional primary, including Dr. Al Olszewski, Mary Todd, Mitch Heuer and Matthew Jette.
10 Businesses That Should Open a Location in Missoula
We asked, and you answered, and then we brainstormed a little bit too. Here are 10 businesses that we think should open a location in Missoula, Montana.
24 Missoula Businesses That Have Closed in the Last Two Years
A large amount of Missoula businesses have closed over the last couple of years for a variety of different reasons. Retirement, COVID-19, changes in ownership.....here's a list of 24 businesses that we've lost.
24 Closed Missoula Businesses We Wish We Could Bring Back
We asked Missoulians which of their favorite businesses that have closed down would they like to see make a triumphant return. Here's what they came up with.