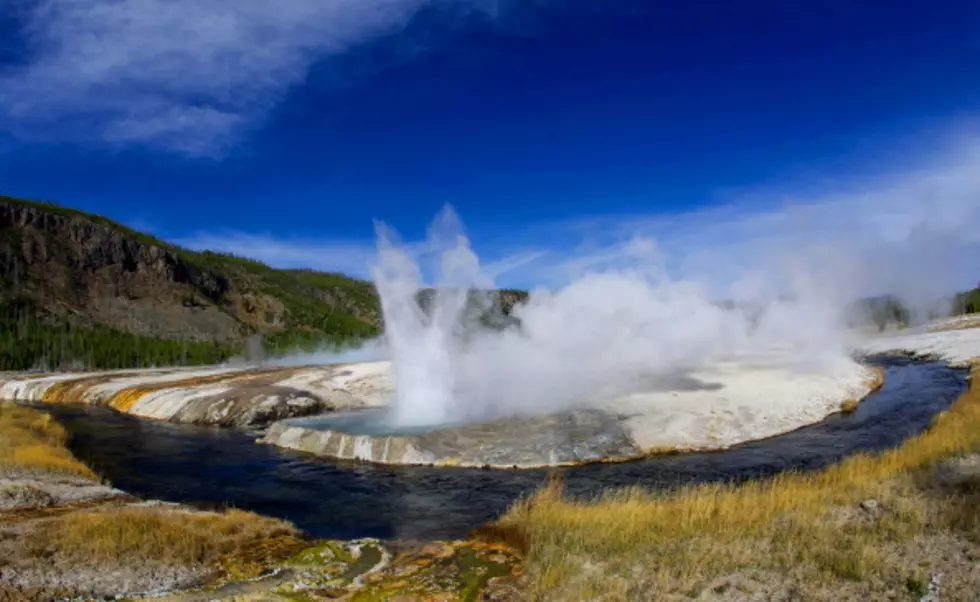 See Proof: IS YELLOWSTONE TRAFFIC REALLY BAD IN JULY & AUGUST?
getty images
PARKING LOTS CAN FILL FAST AT YELLOWSTONE NATIONAL PARK
Looking to take a YELLOWSTONE PARK trip over the 4th of July holiday weekend?  Here is something you may want to know.  First, a lot of online advisories will indicate that a lot of the parking lots get full and that's said to be a normal occurrence during most family summer vacations.
OLD FAITHFUL WAIT TIMES FOR YELLOWSTONE NATIONAL PARK
As most people that live near Yellowstone National Park, although she is some-what predictable, the famous geyser is called "OLD FAITHFUL" for a reason, meaning she can erupt every 20 minutes and last 20 minutes but other times, not so much.
AVOID THE MOST TRAFFIC BY ENTER THROUGH THE EAST & NORTHEAST GATES FOR ENJOYING YELLOWSTONE NATIONAL PARK
Yes, TripAdvisor has many reviews of the traffic problems in the summer but if you take the time and choose the right gates for all your family and friends visiting this summer to see the awesomeness of YELLOWSTONE NATIONAL PARK, ensure you click above on the latest Travel Advisories from YELLOWSTONE (top of the page) but also encourage them (if you're not riding along), to use the EAST & NORTHEAST GATES.
According to my research the quickest way is to head toward Cody and use the famous BUFFALO BILL HIGHWAY located about 52 miles from Cody and a beautiful scenic route into YELLOWSTONE NATIONAL PARK.
Top Recommended Hotels and Cabins In Yellowstone Park
Top Recommended Hotels and Cabins In Yellowstone Park