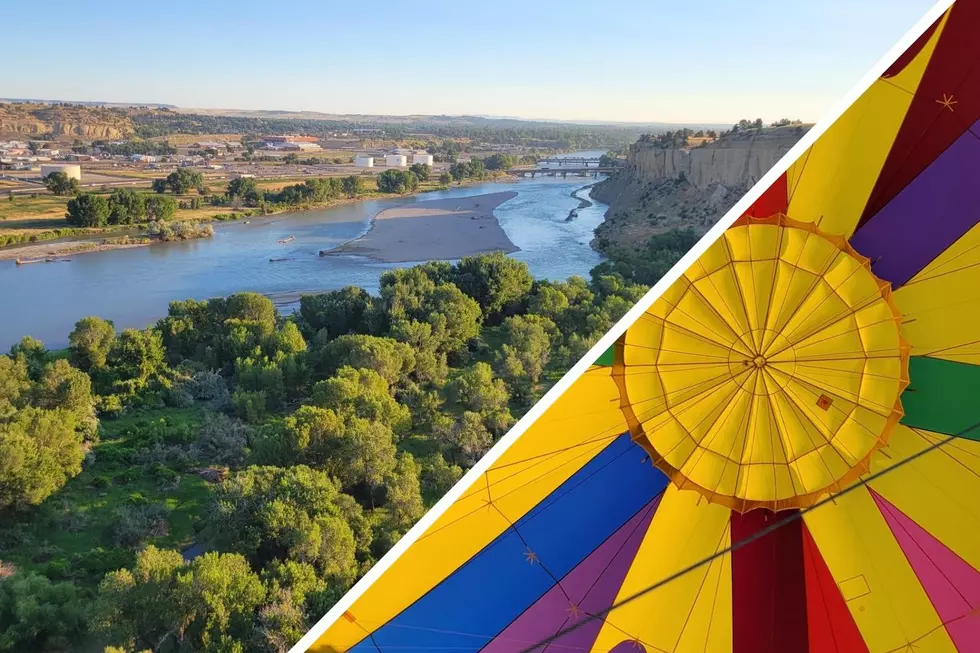 What is it Like to See Billings from Within a Hot Air Balloon?
Credit: Trent Flager, Townsquare Media
A bird's-eye-view of the city of Billings has always been something I've wanted to see. I've also grown up watching the hot air balloons fly through the sky every Summer in the Magic City. So, it was amazing when I got the opportunity to actually fly in one of the massive balloons this morning (07/21) as a preview of the Big Sky International Balloon Rendezvous this weekend at Amend Park.
Balloons were up and at 'em early this morning!
Media Day for the Big Sky International Balloon Rendezvous kicked off at Amend Park today at 5:30 a.m. After a weather report from Ed McIntosh, we got our balloons ready for take-off. I flew with Ginny Rieger in her balloon, "Hot 'N Bothered" from Amend all the way to Lockwood.
The ride overall took between an hour to an hour and a half, from setting up the balloon to landing and packing it up. All the while I got to take in the sights of the city and talk with Rieger about her experiences across 8 years of ballooning as well as the event itself, which hosts balloon pilots from all over the country and some from Canada as well. After you're done with your first ride, you may even get to enjoy a champagne toast in honor of your first ride.
The event is absolutely free to attend.
The Big Sky International Balloon Rendezvous kicks off officially tomorrow (07/22) with a mass rise at 6:00 a.m. weather permitting. Festivities will begin at 6:30 p.m. on Saturday (07/23) with food trucks and activities for the whole family. Who knows, there may even be openings for you to see this whole new perspective of the city and enjoy a flight in a hot air balloon.
The event is looking for more volunteers and crew members. If you're interested in helping crew some balloons or volunteering for the event, please email bigskyballoon@gmail.com. You can also find more information on the Big Sky International Balloon Rendezvous Facebook page here. It was such a blast and I would do it again in a heartbeat.
WOW! Photos from the 2022 Big Sky International Balloon Rendezvous
Have you ever wondered what it's like to see the Magic City from a hot air balloon? Here are some photos of the city as well as the balloons on display at the 2022 Big Sky International Balloon Rendezvous!
Getting to Know Billings From A to Z
New to Billings or not, the Magic City may look like an industrial town from the freeway, but take any exit and you'll discover a city with idiosyncrasies and a whole lot of Montana personality.