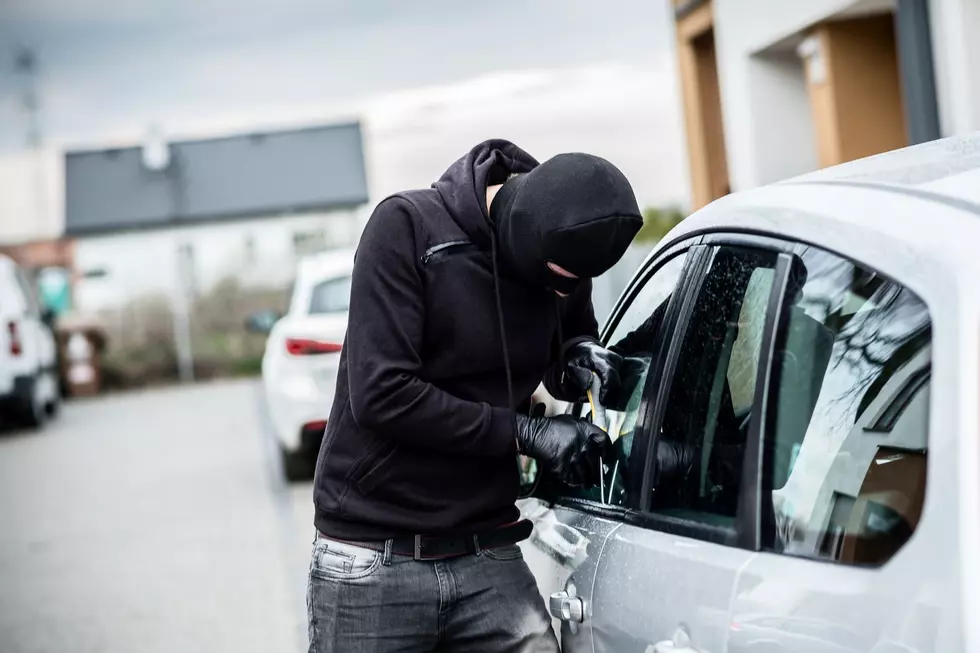 Snow Is The Least of Your Problems Right Now in Bozeman
djedzura/Getty Images
Winter comes with many things, including slick roads, cold temperatures, and terrible drivers. There is one thing that often accompanies winter, however, that we really need to be aware of. 
Crimes that you can't prevent are frustrating, to say the least. The sense of helplessness that often accompanies them is no fun, either. One crime has been on the rise in Bozeman over the last month, and it's something none of us want to think about; cars being burglarized. 
KBZK reports that around thirty cars were burglarized in the Bozeman area in the past month, and an assortment of things were stolen, including phones and purses. 
Places such as trailheads, dog parks, and even gym parking lots have been hot-spots for vehicle break-ins. The crimes have been spread throughout different areas, however, so could happen anywhere. 
Is there any way for you to prevent this? The Bozeman Police Department recommends that if you are going to leave your car unattended, you should keep costly possessions on your body or hidden from plain view. Burglars will look into windows to see what they can grab quickly. You should carry things like purses, wallets, and phones with you. 
Also, keep your doors locked at all times. Even if you are running into a store for a few items, having your door locked could prevent someone from taking something out of your car. Car thefts often increase during the winter when cars are left running in cold temperatures, so it's important to lock up, even if that means you have to turn your car off. 
It's also the time of year that people take packages off doorsteps. Thieves will drive around looking for holiday boxes dropped off and left unattended. 
You can prevent your packages from being stolen by having them delivered straight to your work or by scheduling them to arrive when you are home. 
It might seem like we're being more cautious than necessary, but you never know what could happen here in the Gallatin Valley. As I always say, better safe than sorry.
For more details, check out KBZK. 
Montana Winter Survival: 10 Things You'll Need to Stay Warm
Here's a list of 10 items that are essential when it comes to winter survival in Montana.
Five Winter Getaways in Southwest Montana
Need to get out of town but don't want to go out of state? Well, here are five cozy cabins that are perfect winter getaways.
5 Ways to Spend a Wicked Weather Weekend in Montana
Don't let a little snow put a damper on your weekend plans. Here are a few fun things to do during a wicked weather weekend in Montana.