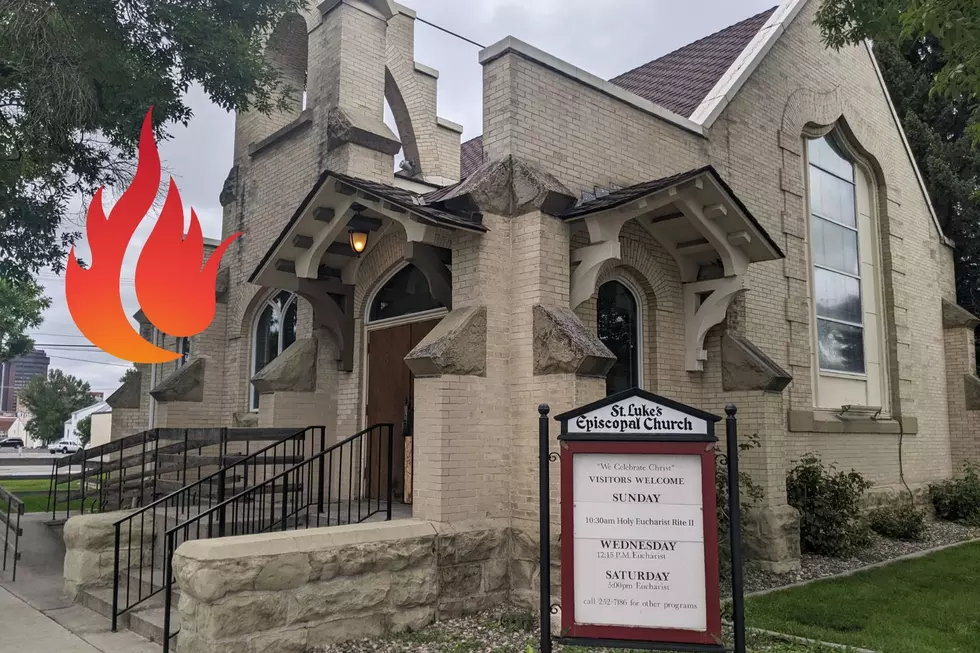 19 Evacuated After Tues Morning Arson at Billings Church
Photo by Michael Foth, Townsquare Media
A Tuesday morning (9/20) fire at a downtown Billings church was caused by arson, according to a Tweet from Billings Police Department Sargeant Schnelbach.
Wyoming woman arrested.
The incident occurred around 5 am at St Luke's Episcopal Church, located at the corner of N 33rd St and 2nd Ave N. Responding officers arrested 43-year-old Wyoming resident Jodi Moore. The Yellowstone County Detention Facility shows the woman was booked today, charged with felony arson and misdemeanor criminal mischief.
An original Tweet from the BPD said 30 people were inside the building. It was later updated with new info stating 19 were inside the "dormitory housing" at the address. No injuries were reported.
Multiple fires and broken windows.
According to information provided by the BPD, the suspect started multiple fires and broke windows at the church property. When I stopped by today after lunch, the only visible damage I could see was scorching and fire damage on the front door of the beautiful brick church. Their office is closed on Tuesdays and I was unable to immediately reach a church representative on the phone. Most of the windows on the main building appeared to be open, perhaps to air out the building.
Helping the homeless.
St Luke's Episcopal Church provides various services for the homeless in Billings, according to the church's website. Volunteers make 125 meat and cheese sandwiches twice a month for the Montana Rescue Mission, and members of the congregation also crochet sleeping mats, using recycled plastic grocery store bags.
LOOK: These Stars Grew Up in Small Towns