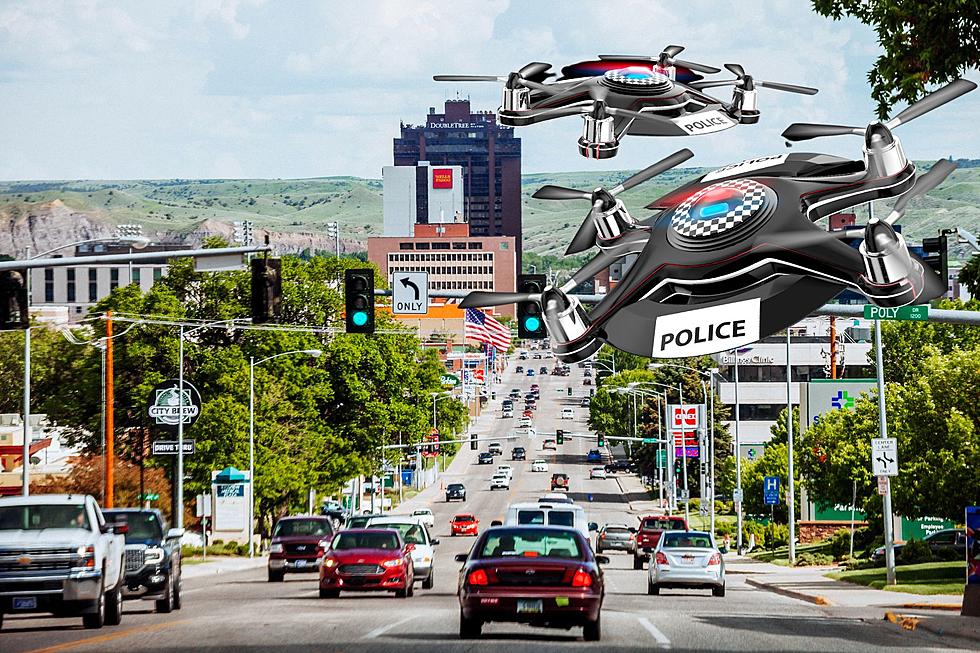 Billings PD and Fire to Demonstrate New High-tech Drones 6/8 in Lockwood
Canva
Summer vacation has just begun, but if your kids are already complaining about being bored, here's something fun and free they might like to check out. The Billings Fire Department and the Billings Police Department will be demonstrating the abilities of six fancy, new, high-tech drones the departments were able to purchase, thanks to a federal grant.
The demonstration is at 2 pm on Thursday, June 8th at the Lockwood Fire Station.
Kids generally like cops, firefighters, and cool gadgets. The drone demonstration covers all three. Six of the professional-grade devices were purchased for the City's drone program; potential uses could include search and rescue operations, or to help give eyes-in-sky in real-time to active crime scenes or investigations. The six drones will be shared by the BPD and the BFD.
Getting federal funding for the drone program took five years.
City of Billings Information Officer Victoria Hill wrote in a press release,
In 2018, the Billings Fire Department's HAZMAT team began applying for a $300,000 grant from FEMA and the Department of Homeland Security.

 In their application, BFD planned to split the funds among six Montana fire departments so others can begin or enhance their own drone program.
A drone training team from Pittsburg, PA is in town this week, training officers and firefighters. A combination of nine BPD and BFD members will become trained and licensed to operate the drones. The demonstration begins at 2 pm at Lockwood Fire Station (501 Johnson Lane) and is open to the public.
In other First Responder news... the Billings Fire Department will celebrate the latest round of 10 new grads from the recruitment academy. The ceremony is Thursday, June 8 at 11 a.m. at Fire Station 1, 2305 8th Ave. N.  These new firemen and women will be the second round of new hires joining the department, thanks to the recent public safety mill levy.
Got a news tip or article idea? Message me on the Mobile App or send an email to: Michael@BillingsMix.com
LOOK: Stunning, historic hotels from every state and the stories behind them
Stacker
curated this list of stunning, historic hotels from every state. To be considered for inclusion, the structure must be more than 50 years old. Many of the selected hotels are listed on the National Trust for Historic Preservation, and several are purported to be haunted.