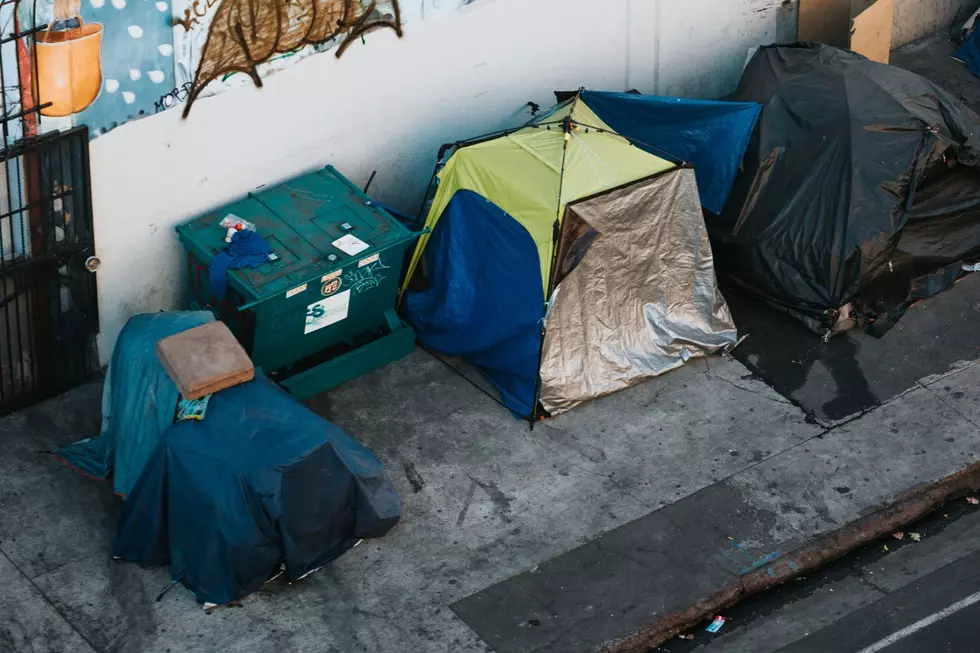 Missoula City Council Postpones Urban Camping Park Closure Vote
Photo by Nathan Dumlao on Unsplash
Missoula, MT (KGVO-AM News) - In another marathon meeting on Monday night, the Missoula City Council deliberated well past midnight and eventually postponed any decision on permanently closing city parks overnight to urban campers.
KGVO News spoke to Ward 6 City Councilor Sandra Vasecka about what happened at the extended meeting.
Vasecka said the Marathon Meeting Went Past Midnight
"A few weeks ago, the city council did pass an emergency ordinance that basically banned sleeping overnight in parks, trails, public rights of way, sidewalks, and stuff like that," began Vasecka. "This has nothing to do with the emergency declaration that the mayor announced a month or so ago because that hasn't even come in front of council yet."
Vasecka said the council delayed the vote until near the end of the summer.
"Technically, nothing really did officially happen, because we postponed the final vote until August 28," she said. "Right now the emergency ordinance that we voted on a couple of weeks ago is still in place. So in the municipal code in existence right now, it is illegal to park in camps, however, because of the emergency ordinance a couple of weeks ago, currently because of the emergency ordinance, the parks are closed from 11:00 p.m. to 5:00 a.m."
Vasecka said There was a Lively Debate over the Issue
Vasecka said the debate over the ordinance took several turns through the evening.
"There were some wild cards being thrown last night," she said. "There are some members of council that I thought for sure were going to pass it, and there were some members I was for sure thought they wouldn't. I did not think that it was going to be postponed. The council usually just wants to get things over with and pass it, so it could go either way. Honestly, I don't really know the feeling on this one."
Just Where do Urban Campers go after the Parks Close at 11:00 p.m.?
Asked about where the campers go when the parks close at 11:00 p.m., Vasecka said they move from park to park.
"They're just going from park to park," she said. "There have been encampment cleanups or I guess I want to say move-alongs. Every time that the city comes and cleans up Lions Park, for instance, then they just move to a different park and then they get cleaned out from there and then it's moved from a different park. I think that that's totally fine. I disagree with some of my colleagues on that. I mean, it's the public land you can't just lay claim to it. If you want to live in society, you have to live by society's rules."
KGVO News also spoke to Ward 3 City Councilor Gwen Jones, who provided her perspective on the emergency ordinance vote.
"What we saw earlier this summer and in late spring was some of the really entrenched camps in parks," said Jones. "There was a lot of damage done to those parks. So we're trying to balance all of that and have people move on. It's not optimal. And I think that's why we decided to hit pause on voting to make this permanent, to see if there is any more relief. We can figure out this summer and maybe these are conversations that are more community-wide, having more churches involved. Are there other spaces that will be offered up for folks to camp?
The City Council will take up the issue again at their meeting on August 28.
Click here to view Monday night's city council meeting in its entirety.
There is also an effort to raise funds to reopen the Johnson Street Emergency Shelter and keep it open year-round, which could involve the city levying two mills per household in order to provide the funds.
Inside Look at the New TSOS Shelters
The Temporary Safe Outdoor Space new hard-sided shelter facility officially opened on Thursday, January 5. The TSOS is just off West Broadway near the new Trinity affordable housing complex.