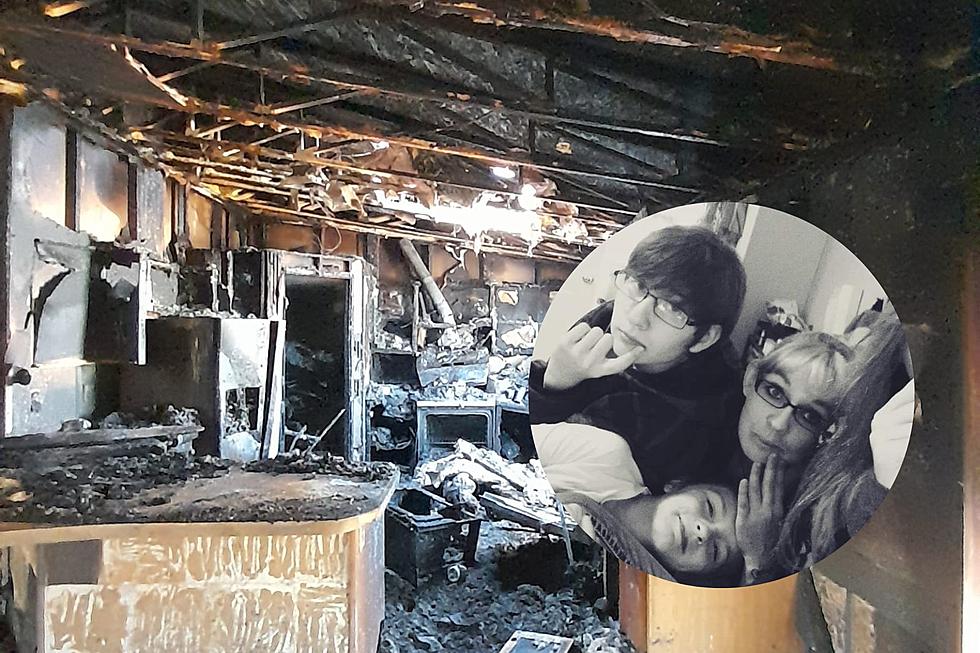 Couple Loses Everything in Ballentine Fire. Here's How to Help
Christina Irmen, TSM.
On Wednesday evening, April 5th, Christina Irmen was visiting her parent's house in Huntley when she received a phone call that their family's home in Ballentine was on fire. Racing back to the house, the structure initially appeared to be in somewhat fair condition from the exterior. However, the flames completely gutted their home. What wasn't destroyed by flames and smoke, was damaged by flame retardant and water. They lost everything.
House fires absolutely terrify me, and I can only imagine the emotions that residents experience after an incident like this. I couldn't easily locate the number of private residential house fires that occur each year in Montana, but the nationwide statistics provide some insight.
The National Fire Protection Association analyzed fire data from 2015 - 2019 and over that five-year period, US fire departments responded to an estimated average of 346,800 home structure fires per year. Any housefire is devastating, but this one hits a little closer to home for us because Christina Irmen is one of our co-workers here at Townsquare Media.
No pets or people were hurt.
Thankfully, their dogs were not inside the home and no one was injured by the smoke or fire. Nor were there any injuries from the Huntley and Shepherd Volunteer Fire Department members, who both responded to the blaze. When I spoke with Christina yesterday about the fire, she was surprisingly positive considering the circumstances.
Most of their treasured family heirlooms were already in storage, as the family had been planning a move. Their kids are either off to college or have their own place, so that was a plus as well. And she said she's been amazed by the compassion of neighbors and friends who are willing to help them out.
Could you spare a couple of bucks?
The home was insured, but they're not sure how long it will take to receive reimbursement funds for out-of-pocket expenses. Meanwhile, the Irmen family could use some immediate assistance replacing clothing and household items. Any donation amount would be much appreciated. Find the GoFundMe account HERE.
Graves Hotel Fire, Harlowton Montana
Graves Hotel Fire, Harlowton Montana