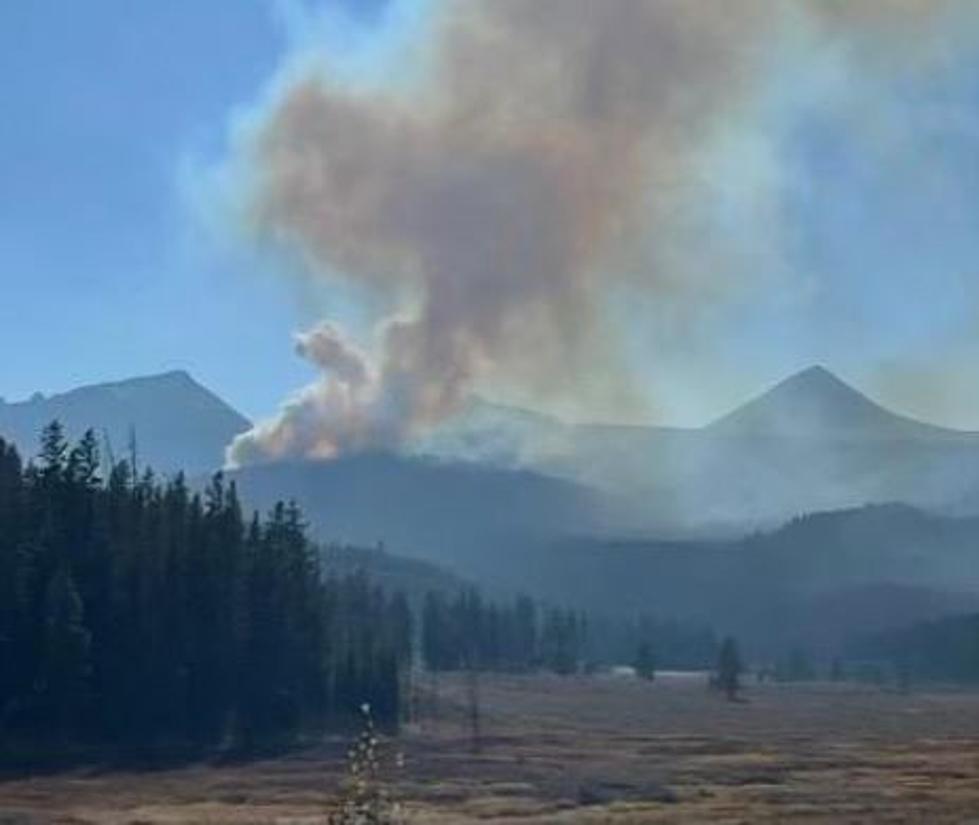 Crews Battling New Wildfire Between Big Sky and West Yellowstone
Custer Gallatin National Forest
UPDATE (Wednesday morning): Cooler Temps and more resources are aiding firefighting efforts on the 74 acre Shedhorn Fire. More hand crews will be arriving late today and crews will start digging handline on the NE corner this morning.
Just when we thought Montana's fire season was coming to an end, a new wildfire was reported on Monday, September 27 between Big Sky and West Yellowstone.
According to the latest update, The Shedhorn Fire, located on the Custer Gallatin National Forest between Big Sky and West Yellowstone in the head of the Taylor Fork drainage, was reported Monday afternoon around 4:00 p.m.  The 64-acre fire is burning in timber and grass and is located in steep and rugged terrain.
The fire is located in the Taylor Fork drainage, in Upper Tumbledown Creek, with portions located within the Taylor Hilgard Unit of the Lee Metcalf Wilderness.
Firefighters along with helicopters and air tankers are working the Shedhorn Fire today, ahead of the advancing cold front predicted this afternoon.  Some precipitation is anticipated for the area, but the chance of rain remains low. Strong, gusty winds are expected ahead of the cold front and cooler temperatures and higher relative humidity will help firefighters.
Aircraft resources responding to the Shedhorn Fire Monday evening were grounded due to a drone being flown over the fire.  Drones are not allowed near any wildland fire as it hinders suppression efforts for firefighters.
No closures or evacuations are in place at this time, but public safety concerns are being evaluated. The cause of the fire is currently unknown and under investigation.
If you plan on doing any fall camping, it's important to be aware of dry conditions, even into the fall and always put your campfires dead out – which means cool to the touch.
Montana Winter Emergency Travel Kit
Top 10 Reasons Why You Should Leave Bozeman Before It's Too Late