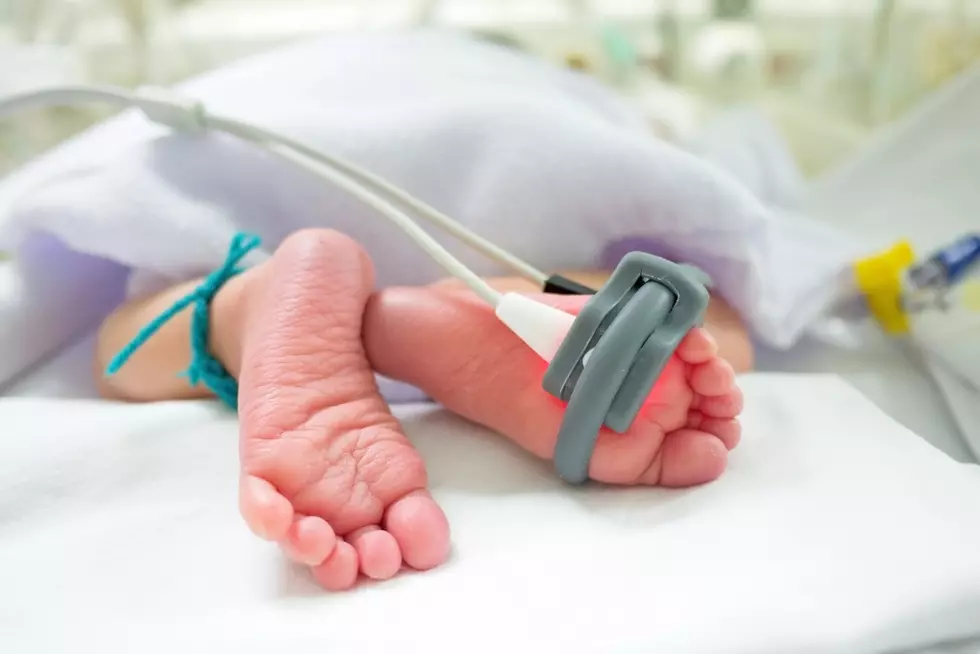 Despite Spin, LR-131 Was NOT a Win for Abortion in Montana
Credit Getty/ThinkStock
There's an old political saying: if you're explaining, you're losing. Unfortunately, that's exactly the position pro-life advocates found themselves in during the final days and weeks of the 2022 elections in Montana.
Disinformation. Misinformation. Outright lies? Call it whatever you want, out of state Left-wing advocacy groups poured nearly a million dollars into Montana to flood the airwaves, social media, and newspapers with ads calling on Montanans to vote against LR-131, the Born Alive Infant Protection Act.
Even though LR-131 specifically contained language protecting doctors for making appropriate medical care decisions, the Left worked overtime to deceive voters into believing that the referendum would allow for premature babies that had no chance of survival to be ripped out of a mother's arms.  And people bought the misinformation.
(Check out this headline from Fox News after the election: Montana shamed as residents vote 'No' on measure to protect babies after they're born: 'Unimaginable')
I received several calls and messages from friends and listeners wondering how they should vote on the measure. They didn't want an expectant mother to miss out on those precious few moments with their baby. In other words, enough pro-life voters also voted against LR-131. The opponents of LR-131 campaigned against LR-131 as if voting against the measure was THE pro-life thing to do.
Don't believe me? Look at their own statements in their own campaign ads. Here's a link to the ad on The Billings Gazette's website. Below is a screenshot from the ad. The ad specifically says, "Supporters of this ballot initiative may claim it is about abortion and use inflammatory rhetoric, but this has nothing to do with abortion."
So before the election they told you it had nothing to do with abortion, but once the election was over, and LR-131 was defeated- they want you to think this had everything to do with abortion. They want you to think that because LR-131 was defeated that Montana is a pro-abortion state that supports no limits on abortions whatsoever. It's nonsense, and they know it.
So what should Montanans do now?
I think the Montana Legislature, which convenes in January, should say: OK voters. We heard you. We agree that a baby that is born too premature to survive should be able to spend the last few moments of his or her precious life with mom and dad. So we are now going to strengthen the language to make that even more clear. Montanans will also agree that a baby that is born alive after surviving an abortion attempt should also receive care. Strengthen the language. Pass the bill. Put it on the Governor's desk.
If all of the doctors who signed their names to the ad below truly believe in how precious that newborn baby's life truly is: we'll see you at the bill signing ceremony.
Screenshot of anti LR-131 ad:
By the way, here's some of our prior coverage before the election.
KEEP READING: Here are the most popular baby names in every state
Using March 2019 data from the
Social Security Administration
,
Stacker
compiled a list of the most popular names in each of the 50 states and Washington D.C., according to their 2018 SSA rankings. The top five boy names and top five girl names are listed for each state, as well as the number of babies born in 2018 with that name. Historically common names like Michael only made the top five in three states, while the less common name Harper ranks in the top five for 22 states.
Curious what names are trending in your home state? Keep reading to see if your name made the top five -- or to find inspiration for naming your baby.