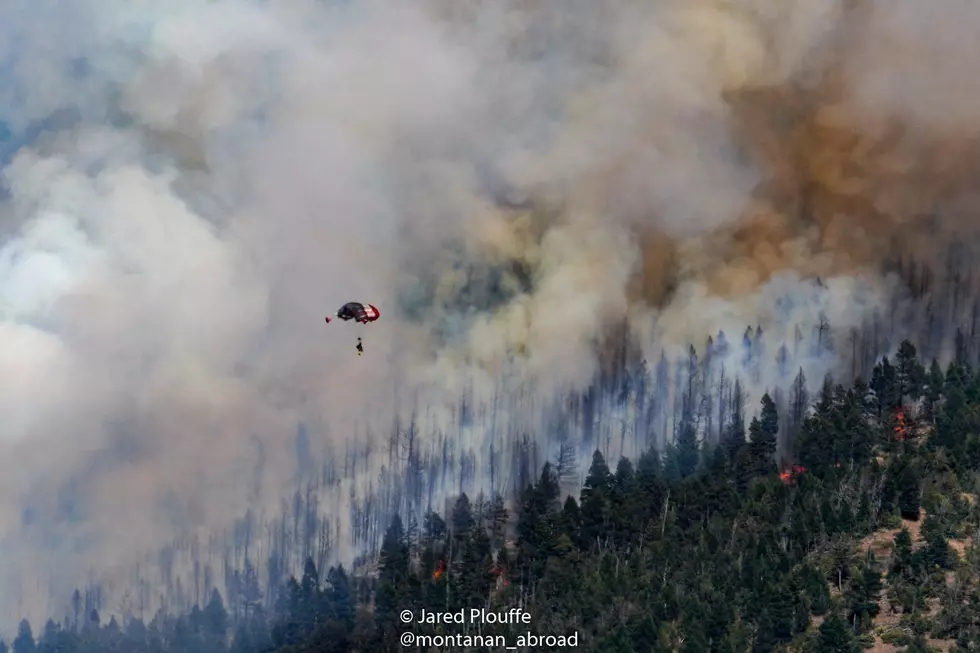 Firefighter Forgets Fire Shelter; Here's What Happened Next
Photo Credit: Jared Plouffe/@Montana_abroad on Instagram
During the Bridger Foothills Fire back in September, which burned up 30 houses in Bridger Canyon, three firefighters were forced to deploy fire shelters to save their lives. We now know what happened and how close all three came to dying.
In a detailed analysis report issued by the Custer Gallatin National Forest, the three men described what happened, one of them saying, "100%, I thought we were dead."
At 1:43 p.m. on Saturday, September 5, 2020, three members of a Montana Department of Natural Resources and Conservation (DNRC) Helitack Crew from the Central Land Office in Helena, MT, were fighting the fire on the east side of the Bridger Mountains. It was the second day of the Bridger Foothills Fire, and conditions were deteriorating by the minute.
Despite picking out a safety zone and two planned escape routes ahead of time, the three firefighters found themselves suddenly surrounded by the growing fire, but only two of them, it turns out, were equipped with shelters.
The shelters are designed for only one person, so when two of them were forced to team up under one, neither could lie fully prone under the fire shelter. They also could not establish a good seal to the ground, which allowed ash, embers, and smoke to enter. One had his left leg sticking out of the fire shelter, while the other had both legs and part of his back exposed to the outside.
Smoke and difficult breathing conditions caused one firefighter to exit the shelter to try and get more air, but conditions outside were worse. He immediately returned and was able to reposition back under the fire shelter, improving both firefighter's breathing.
Firefighter Sam is quoted in the report, saying the following:
I deployed my shelter and within probably a minute or two could hear, feel, and see the fire going over and around us. The inside of my shelter glowed red … there was no place to get a cool clean breath. Embers blew inside my shelter and I would push them out. I tried to dig in the ground to get a clean breath and was unsuccessful. At some point I remember Charlie asking how I was doing. I responded with 'Not good man, I can't f**king breathe.' I thought about my wife and kids and knew with some certainty that I was dead.
The firefighters estimated that they were under their shelters for about 15 minutes total. Equipment recovered from the site indicated that they managed to survive temperatures that were up to 2,000 degrees.
While their injuries included distress to the eyes and airways, excessive smoke inhalation, and minor burns, luckily, all three were able to walk away from the deployment site on their own before being transported to the hospital by ambulance.
For more on these brave firefighters and their ordeal, read the entire Bridger Foothills Entrapment and Shelter Deployment Facilitated Learning Analysis by clicking here.