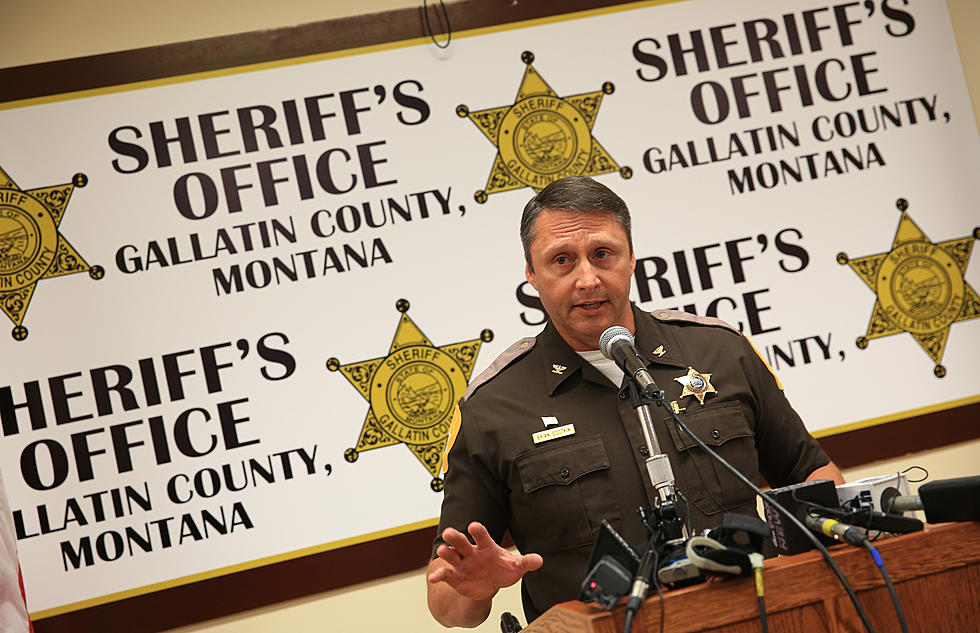 Sheriff Brian Gootkin Nominated to Head Up Dept of Corrections
Getty Images
New Montana Governor Greg Gianforte nominated Gallatin County Sheriff Brian Gootkin on Monday to head up the Montana Department of Corrections.
"I'm proud to nominate Sheriff Gootkin to join our team to change the culture at the Department of Corrections and help the agency better serve the people of Montana. Brian is as committed as I am to reducing recidivism and improving reentry for individuals in our corrections system. I look forward to seeing what he accomplishes at the department," Governor Gianforte said.
According to a press release from the Governor's Office, Gootkin completed 27 years with the Gallatin County Sheriff's Department last week. Before becoming Sheriff, Gootkin served as a patrol deputy, detective with the Missouri River Drug Task Force, sergeant in Big Sky and an undersheriff. From 1989 to 1993, he a security specialist with the United States Air Force at Malmstrom Air Force Base.
"After 27 proud years with the Gallatin County Sheriff's Office, I'm honored to join the Gianforte administration as the Director of the Department of Corrections," Gootkin said. "The Department of Correction's core charge is protecting and promoting public safety, and I look forward to bringing new transparency and accountability to that mission."
Sheriff Gootkin's nomination drew praise from fellow law enforcement and local leaders.
WYNN MEEHAN, president of the Montana Sheriffs and Peace Officers Association and Broadwater County Sheriff: "Sheriff Gootkin is a change agent who will demand a thorough evaluation of the entire department to determine what changes are necessary. He has the fortitude and ingenuity to advance the identified changes and improvements. Sheriff Gootkin not only knows the business of corrections, community services, rehabilitation and public safety, but also understands the aspects of managing people, delegating responsibility, and professional integrity, accountability, and transparency to the taxpayers in Montana."
DON SEIFERT, Gallatin County Commissioner: "I can't think of a better person to head the Montana Department of Corrections. As Sheriff, Brian has an innovative, people-first approach, and has worked across the board to reduce recidivism in Gallatin County while helping set the county up for success in the future. He will bring the same innovation and enthusiasm to this new role and be a great asset for the state."
CORY SWANSON, Broadwater County Attorney: "Sheriff Brian Gootkin is one of the premier law enforcement leaders in Montana. He cares deeply about keeping communities safe, seeking justice in every case, and caring for his dedicated employees. I have complete confidence in his ability to lead the Department of Corrections in a new direction, and I look forward to supporting Governor Gianforte's efforts to bring innovation and accountability to public safety."
Gootkin's confirmation will need to be confirmed by the Montana State Senate.
CHECK IT OUT: See the 100 most popular brands in America