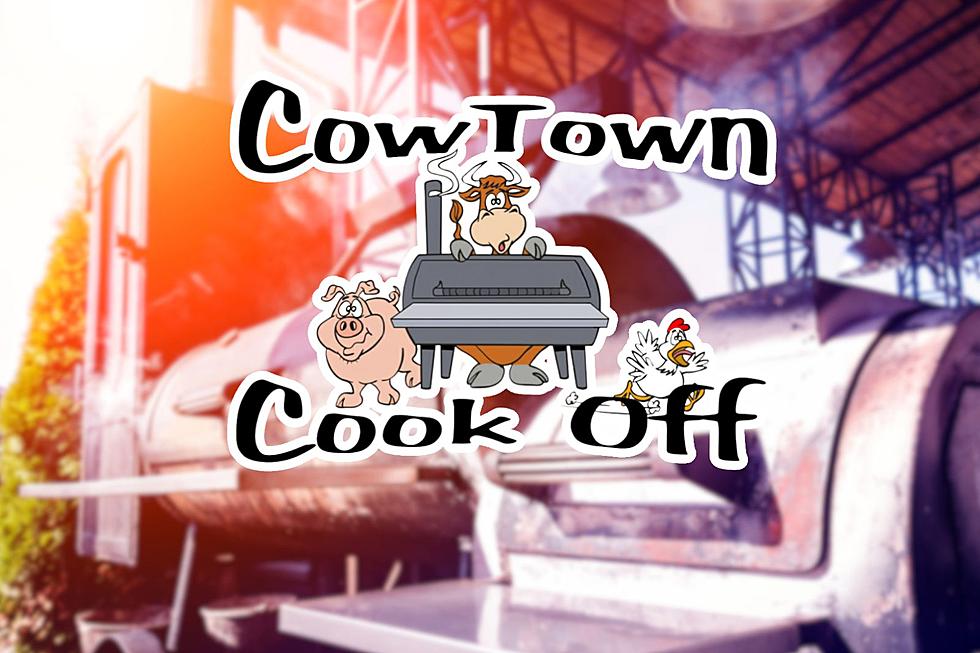 Got Weekend Plans? How About The Cowtown Cook-off in Miles City!
Credit: Canva / Miles City Cowtown Cook-Off
Good ol' Cowtown USA, Miles City, Montana, is hosting the yearly Cowtown Cook-off this weekend!
What is the Cowtown Cookoff?
The Cowtown Cook-off, in partnership with the Kansas City Barbeque Society and Rocky Mountain BBQ Association, is a yearly competition for the BEST of the BEST in BBQ in and around Miles City, Montana.
Every year, the Cowtown Cook-off is hosted in conjunction with Ryno-Palooza, from Miles Town Community Improvement.
I spoke with Sara Beard, Event Coordinator for the Cowtown Cook-off, and here's what she told me:
How Many Teams Are Participating?
To be a Kansas City Barbeque Society event, they must have at LEAST 25 teams. They still welcome entries from all over the US and Canada, which anyone can join for $275.
What events are happening?
The Cook-off starts this Saturday, June 17th, at 10 AM at Riverside Park in Miles City, with the Cornhole Tournament & Beer Gardens.
At 10:30 AM, the public can participate in the Cowtown Cook-off Lunch! You'll be treated to a meal consisting of a Pulled Pork Sandwich, Beans, Coleslaw, and refreshments... all for a donation to the Miles City Soup Kitchen.
Following the Cook-off lunch, participants in the Cowtown Cook-off will have samples available for the public at 2 PM, allowing you to taste award-winning BBQ!
And finally, at 4 PM, the winners of the 2023 Cowtown Cook-off will be announced.
All Proceeds Benefit The Miles City Soup Kitchen
Sara told me that every bit of the Cowtown Cook-off Lunch proceeds goes toward the Miles City Soup Kitchen. The MC Soup Kitchen is 100% funded by donations from people like you and me, and the MC Soup Kitchen is a registered member of the Montana Food Bank Network, feeding on average 40 people a day... and anyone in need is welcome, no questions asked.
What are your thoughts?
Will you be visiting Miles City this weekend? Or will you be entering your own BBQ? Let us know on App Chat or on Facebook!
Best Groups for Montana Foraging and Mushroom Hunting
If you love gathering fresh and wild edibles, these are the best online resources to learn the basics or share your expertise. Foraging is a labor of love for special food, and it requires important knowledge along with lots of patience. Check these out!
Going To The Sun Road, Glacier National Park, Montana
Going To The Sun Road, Glacier National Park, Montana