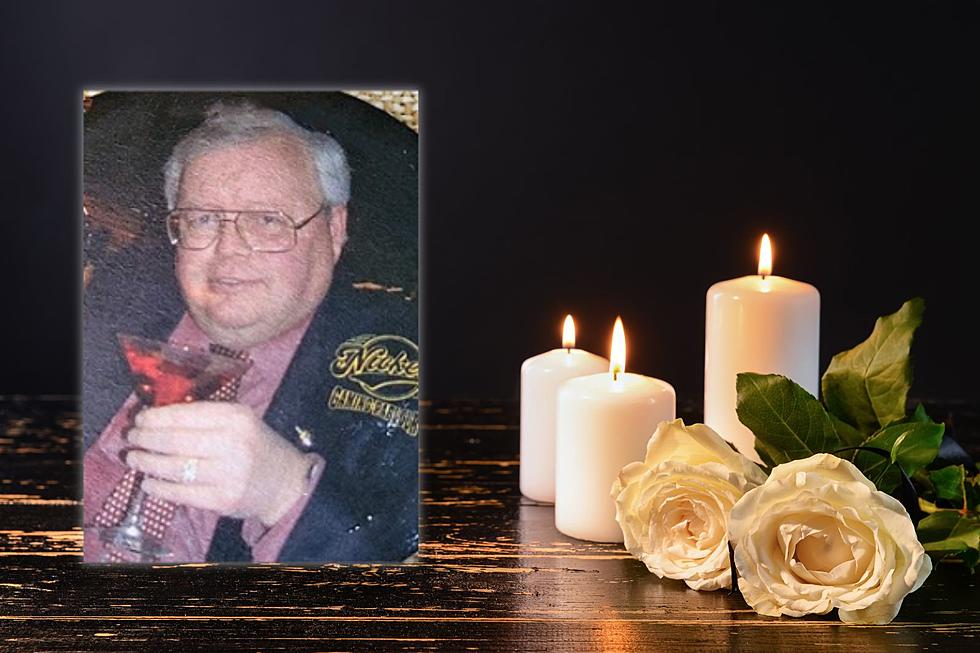 Montana Radio Legend Bob Gilbert Passes Away at 77
Credit: Canva / Anderson Stevenson & Wilke Funeral Home
On Thursday, I was chatting with my dear mother in Miles City, and she told me this sad news. Montana Radio Legend Bob Gilbert had passed away at 77.
I've known Bob since around 2006, when my boss in radio at the time, Terry Virag at KYUS FM in Miles City, told me about his program on 101.3 KIKC in Forsyth.
Bob would travel to Forsyth from Helena for his One-day radio program playing the best in golden oldies on the classic 45-rpm vinyl records.
Everyone I knew would turn their radios on for that day to enjoy the music and entertainment Bob would provide... and we'd look forward to the next year just as quickly.
Keep on spinnin' those records, Bob.
Robert Norman Gilbert (Bob) was born on October 23, 1945, in Miles City, Montana, the fifth of six children of his parents, Arthur M. Gilbert and Irene Mary Gilbert. Bob's birth date was also his mother's 40th birthday. Bob went to heaven on June 12, 2023, after a nearly three-year deterioration from a traumatic brain injury he incurred in a fall.
After graduating from Park County High School(Livingston) in 1963, Bob attended Miles Community College and then the University of Montana, where he lacked one semester for a degree. He quit when they told him a foreign language was required.
Bob worked summers in Harlowton, Montana, on the Milwaukee Railroad in jobs as Electrician Apprentice, Round House Clerk, Laborer, and in the car department at both Harlowton and Miles City.  As a result of his love of trains, Bob had many model railroad cars and power units from N gauge to Garden Railroad. He always dreamed of owning his own private railroad business car to hook onto Amtrak.
Bob had many memories of working from 1967-1970 as a newsman and disc jockey for KATL in Miles City. In November 1970, he took a disc jockey-newsman job at radio station KBLL in Helena and started his television career as an anchor for the six and ten o'clock newscasts. For several legislative sessions, Bob conducted interviews with State of Montana officials, Governors, and members of the Legislature on CNN headline news twice an hour, 24 hours a day. As the cable TV live programs matured, he was on CNN Headline News in all the major cities of Montana and a few smaller markets. For 43 years, Bob was a one-day guest disc jockey at KIKC, Forsyth-Miles City, playing his collection of golden oldies on the 45-rpm format, of which he had a vast collection.
Bob never knew a stranger. Throughout his life, Bob enjoyed socializing with his friends at various bars. While in Miles City, Bob frequented the 600 Lounge, owned by his brother-in-law Gardner Grenz. In Helena, it was Haps. In 1997, Bob invested in the popular Bar-Casino-Poker-Room-Liquor Store in Helena called Nickels. He took over active management three years later.
Bob had many interests, including collecting cars, model cars, jukeboxes, antique slot machines, 45 rpm records, CDs, pistols, and rifles. At one time, Bob had 27 cars, and he attended many car shows around the state and out-of-state, including Good Guys at Spokane and the show at Salmon, Idaho. He lamented selling his first car, a 1967 Plymouth Roadrunner, which he bought new in Miles City. It was the first Roadrunner in the town. He always remembered the fun and memories he had driving the Roadrunner in 1967-1968.
Uncle Oscar left Bob his Silver Gate, Montana, cabin that Oscar and his brothers built in 1936. Bob added another sleeping cabin in 1997. The cabin was a family vacation destination, dating back to Bob's birth in 1945. Bob enjoyed entertaining friends and spending time listening to the winds whispering through the pine trees and to the babbling of Soda Butte Creek.
Bob was a member of the Royal Order of Raccoons, serving as Grand Poo-Pah. Bob was a member of the Elks, Eagles, the Moose, the Shriners, the National Trappers Association, the Montana Society of Broadcasters, and First Christian Church (Disciples of Christ).
For nearly 33 years, Bob was Secretary-Treasurer of the Montana Wool Growers Association, earning the coveted American Sheep Industry "Camptender" Award in 2005. During the legislature, Bob represented the Woolgrowers, the Montana Dairy Farmers, and Northwest Farm Credit. He provided "Got Milk" T-shirts for the bazookas at University of Montana home games.
In 1992, Bob met and started dating Great Falls Attorney Susan J. Rebeck, who became his partner in 1998. They were married in Billings, Montana, on September 27, 2008. Susie says, "Bob would have married me sooner, but I wouldn't take his last name because I was already established as a prominent Montana professional."
Bob was preceded in death by his parents, Art and Irene; sister, Barbara (Gardner) Grenz, and infant siblings, Marlene and Arthur; Aunts, Alice (Joe) Lindeberg and Margaret Gilbert; Uncles, Oscar Gilbert and Morton Gilbert; and Nephews, Paul Grenz, Greg Mitchell, and Jeff Mitchell. Bob's teacup Shih-Tzu, Ping, who died on April 8, 2023, was the love of his life and constant companion.
Bob is survived by his wife, Susan J. Rebeck; stepdaughter, Stephanie E. Hagerman; granddaughter, Isabelle E. Thomas, all of Helena; sisters Marilyn I. (Charles) Pratt and Margaret L. (Dick) Mitchell, of Billings; nieces, Stacie Hicks, Kimberley (Andy) Meyer, and Cheri L. Grenz, all of Billings; Nephew, Dick (Nancy) Mitchell, Jr. of Miles City; and stepsons Geno Kreis of Bozeman and Andrew Kreis of Seattle.
A Memorial Service will be held on Saturday, July 22, 2023, at 2:00 p.m. at Anderson Stevenson Wilke Funeral Home, 3750 North Montana Avenue, Helena. A Wake will follow at Nickels, 2100 North Last Chance Gulch in Helena. Bob said, "The drinks are on me." A warehouse tour will be held the same day at 10:00 am at 1410 Birch St., Helena.
In lieu of flowers, please send donations to The Montana Woolgrower Memorial Fund, P. O. Box 1693, Helena, MT 59624.
Top Recommended Hotels and Cabins In Yellowstone Park
Top Recommended Hotels and Cabins In Yellowstone Park
Going To The Sun Road, Glacier National Park, Montana
Going To The Sun Road, Glacier National Park, Montana