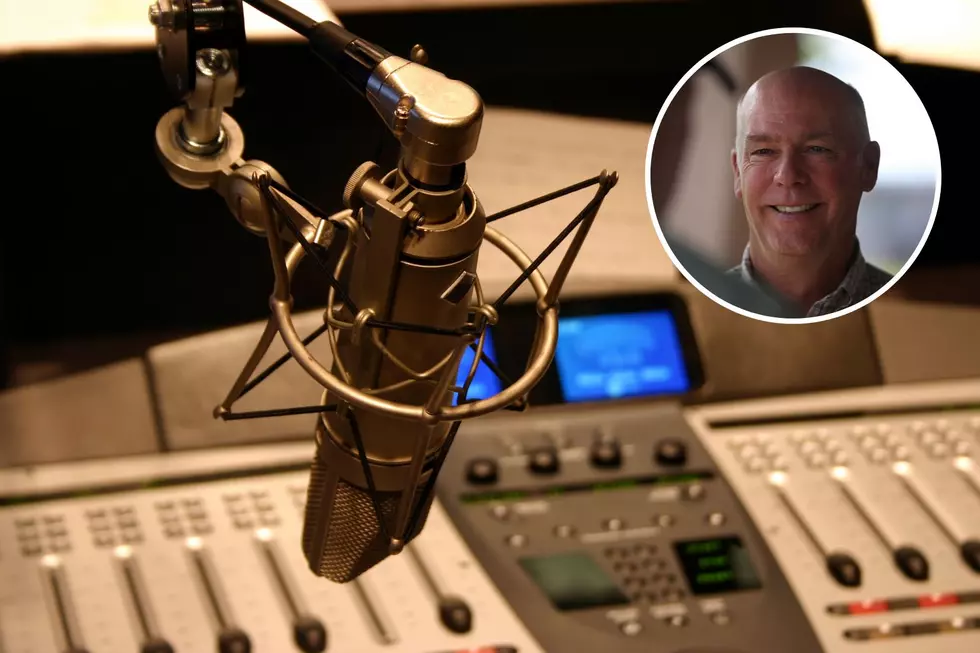 Governor's Tabled Tax Reform Bill Expected to be Reintroduced
Credit Canva, Justin Sullivan, Getty Images
A visibly disappointed Montana Governor Greg Gianforte held a press conference on Thursday morning to address the fact that HB 222, his property tax refund and reduction bill had been tabled on Wednesday by a 14-7 vote.
The Governor Came out Swinging after Tabling of his Property Tax Bill
Gianforte came out swinging, calling out legislators who told him over and over again that property taxes had to be reduced.
"In Cascade County, the average homeowner would see their property tax burden go down by 55 percent," began Governor Gianforte. "In Roosevelt County, the average homeowner would see their property tax burden eliminated entirely. In Park County, the average homeowner would see their property tax burden go down by 49 percent. Many of these legislators who voted to stall the property tax relief are the same ones who came to me in 2021 telling me we had to act on property taxes."
Governor Gianforte today called on legislators to provide Montanans with $2,000 in property tax rebates and permanent, long-term income tax relief without delay. 
"We want to provide Montana homeowners with $2,000 in property tax rebates over this year and next, and permanent, long-term income tax cuts," Governor Gianforte said at a press conference in the state capitol. "And this week, we saw that our plan enjoys widespread support. Hardworking Montanans deserve relief, and they deserve it without delay." 
Gianforte Emphasized the Importance of Property Tax Relief
Gianforte continued to press the issue of property tax relief in the state legislature.
"Delivering meaningful real property tax relief is a priority for Montanans because that's what they told me over and over again as I've traveled this great state," he said. "Montanans have spoken loud and clear. Property tax relief is a priority for them. We owe it to them to deliver, so let's get it done. When it comes down to it, Montanans send us to Helena to deliver results, not stall them."
KGVO has since learned that HB 222 has now been taken off the table and is expected to be reintroduced, perhaps later on Thursday afternoon or Friday morning.
During his press conference, Gianforte also pressed the issues upon which he won reelection.
"When you elected me as your governor two years ago, you entrusted me to do two things; two things that I would focus on throughout my administration," he said. "One is to grow opportunities for Montanans and create a climate where small businesses can grow and create more good paying jobs and two, to protect our Montana way of life. That includes protecting our public lands and protecting our constitutional rights."
Gianforte Still Expresses Optimism over Tax Relief in the Legislature
Gianforte wrapped up his remarks by stating he is still optimistic that his budget goals for the state will be adopted by the Montana Legislature.
"As I continue leading our great state, we'll keep doing what's in the best interest of Montanans," he said. "We will continue to make state government more efficient and responsive to the people we serve, emphasizing customer service. We'll continue to help Montanans keep more of what they earn, we will continue to defend Montana's constitutionally protected freedoms from federal overreach, and working with the legislature this session, I'm optimistic that we will make Montana an even better place to work, raise a family and pursue the American dream."
KGVO has reached out to Republican leadership in the Montana Legislature for more insight into the future of property tax bills proposed by the Governor.
28 Missoula Businesses That Opened, Changed Ownership, or Changed Location
Yes, there has been a lot of change with Missoula businesses since 2020. Here is an idea of the business growth that has taken place.
24 Closed Missoula Businesses We Wish We Could Bring Back
We asked Missoulians which of their favorite businesses that have closed down would they like to see make a triumphant return. Here's what they came up with.