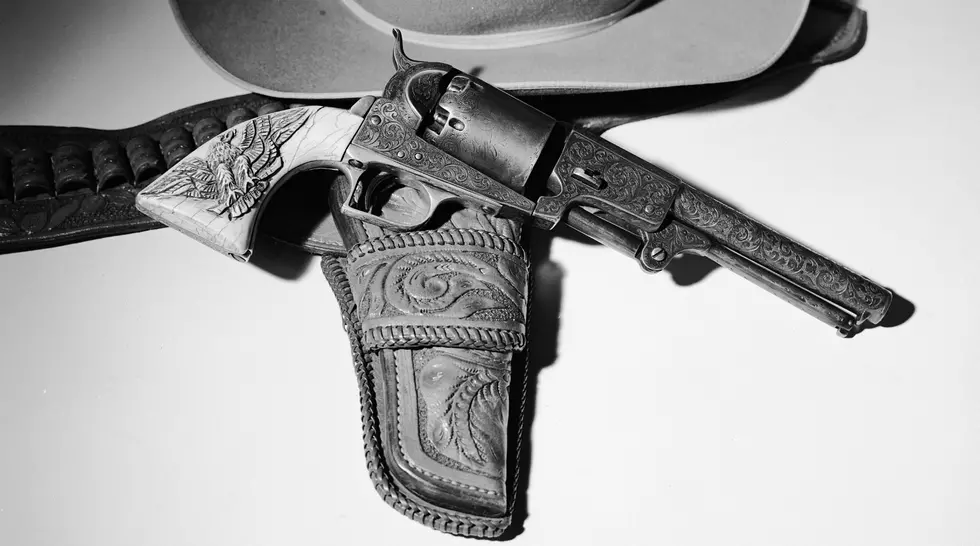 LISTEN: Wyatt Earp Explains How To Win An Old West Gunfight
Hulton Archive, Getty Images
If you are a fan of Old West movies and love watching gunfights, you know nothing about how gunfights really went down in the old west.
Hollywood likes to make it look good.
What you see on the screen is for effect, not realism.
If you want to know what gunfighting in the old West was really like then turn to an expert.
How about Wyatt Earp?
He was interviewed enough in his later years to give us what really happened.
In the video below you'll hear a narrator read the words spoken by Wyatt Earp during a newspaper interview.
Make your first shot the last of the fight.
Turns out, according to Wyatt, it's not the fastest gun that wins the fight.
It's the slow hand.
Please don't misunderstand, Wyatt explains, that just means don't shoot like a wild man.
Take your time and aim and you might actually hit the guy who's shooting at you.
Wyatt explains it as "Going into action with as much speed as a man's muscles are capable, but being mentally unflustered."
He also describes it as "Mentally Deliberate."
Don't be fancy or in a panic. Focus on the job with a clear mind.
Wyatt was not a fan of "shooting from the hip," as we see in Western movies.
That sort of shooting rarely hits its mark.
Wyatt was instructed by his mentor to take his time and pull the trigger once.
As for the man with two guns, that was actually common, according to Wyatt.
But, again, not like you see in the movies.
One guy was used while the other was held in reserve as a backup in case the gunfight went past 6 bullets.
The video is worth watching as Wyatt gives details not mentioned here.
Truth be told, the Old West was not as violent as the movies or Western novels would lead us to believe.
Actually, today's inner cities are far worse.
Vintage Wyoming Movie Posters
I love walking down the hallway of a modern movie theater and looking at the old posters of vintage movies.
That got me thinking about old Westerns based on Wyoming. How many of those posters are still around?
Many are, and many are for sale online, if you want to decorate your home, or even home theater, with classic and mostly forgotten movie posters.
Most of these films were made before the era of television. Hollywood was cranking out these things as fast as they could.
The plots, the scrips, the acting, directing, and editing were SO BAD, they were good.
Road Trip Guide To Historic Wyoming Saloons & Bars
Reading The Past - Chugwater Wyoming Newspaper
These pages of the old
Chugwter Wyoming
newspaper show us coverage of the region from back in the 1940s.
There was little local news, other than the war.
But what was published at the time was important to the people of the area.
It was, in most case, the only news they had from outside their little ranch or town.