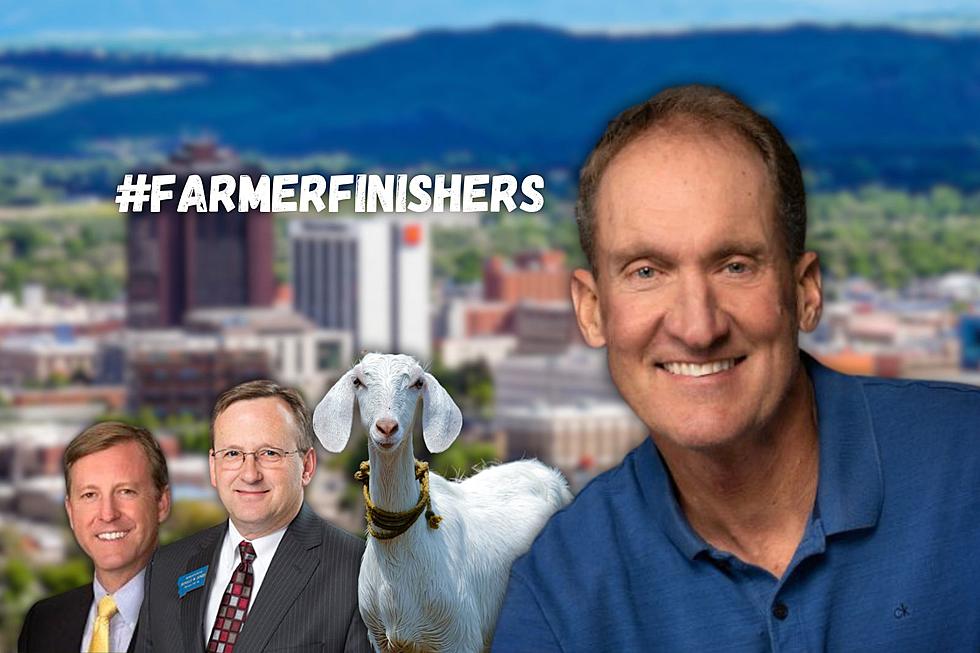 Farmer Finishers: Noose in Billings, Metra Park, and Dry Weather
Credit: Paul Mushaben, TSM / City of Billings / MT.gov / Canva
It's finally here.
This week in Farmer Finishers, we can let you know that the sweet corn people are starting to show up. The unseasonably cool weather that we had in June slowed things down but now things should be accelerating so eat up.
Noose-ance
Has anyone heard an update on the noose that was found last weekend? No, I haven't either, but it's too late. The damage has already been done to us by Billings Mayor Bill Cole. He started shooting from the hip before the investigation could give info on a motive or who may have pranked the city. Bad move, but the damage got us again... national recognition of a stereotype for our area that we don't need.
Money Park
Did you see that our County Commissioner Don Jones will not be running again? Too bad, seems to be the only one who had any fiscal responsibility when it comes to county operations. Look at Metra still charging you twelve dollars just to get into the Fairgrounds, which you support annually with your property tax dollars, and then you can eat and spend your money.
Dry As A Bone
Be careful this weekend because things are getting dry. I know I see the changes now daily as I check my waters and pastures. If you spot something that looks like smoke, call it in! The best way to fight a fire is to keep it small. We don't care if it turns out to be someone north of town cooking a goat. Better safe than sorry...
See ya back here Monday at 5
Montana Missing Children July 2023
These are all the missing children in the Montana Department of Justice Missing Persons Database that went missing in July of 2023.
Don't Even Try To Bring These 19 Items On Board At A MT Airport
These items won't be allowed on your next flight, be that carry on or checked bags, so just leave them at home to be safe.