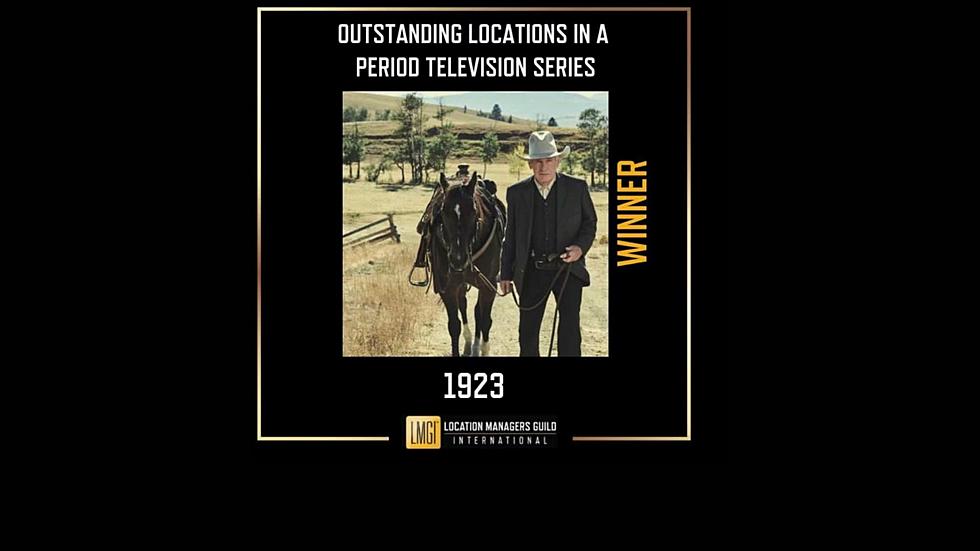 '1923' wins major industry award for outstanding location.
Photo courtesy of Rob Cox
We can credit this win to the whole town, and that comes directly from one of the people who won it.  Paramount's "1923", which used the Mining City as a primary shooting location, won the 2023 Location Managers Guild International's award for Outstanding Location in a Period Television Series over the weekend, beating strong competition from Peaky Blinders, Perry Mason, SEE and Westworld.
D. Zachary Heine was the location manager for the Butte set with other locations supervised by Van Der Walt, Joseph Formosa Randon, James Crowley and
Eduard Klarenbeek.  According to backstage.com, the location manager " is responsible for finding and securing filming locations for a production. In addition to tracking down and booking external locations, they also handle the logistics of filming on location, including obtaining police, fire, and governmental permits for each site and serving as the public face of the production to locals. This is a senior-level position in the production department."  As you remember from this time last year, 1923 production transformed many blocks of 2023's Historic Uptown Butte into downtown Bozeman, circa 1923.
Butte's Rob Cox was one of Heine's right-hand men during the production and filming of 1923 here in Butte and he shared the news of the big win with us on Sunday.  In fact, Cox told us that Heine was quite unassuming and humble, instead congratulating Cox, his team and the entire city of Butte while commenting on our welcoming and accommodating nature.  And after seeing the work put in by the local crew, extras and staff along with the efforts of local motels, caterers, the Civic Center and area residents, this one feels like a win we can all be proud of.
Butte locations seen in the 1923 trailer
The Butte locations spotted in the new 1923 trailer
Five Things You Must See When Visiting Butte, Montana
Butte, Montana is a history buff's dream. With a history of being a rough-and-tumble mining camp, Butte is home to one of the largest Historic Districts in the nation and a has some fascinating things to see whether you're visiting for a day or for the season.
Know Your Butte History: Standing Mine Headframes
Dozens of mine headframes used to dot the Butte hill but most have since been torn down or swallowed by the Pit. Here are the ones that still tower proudly over our town.