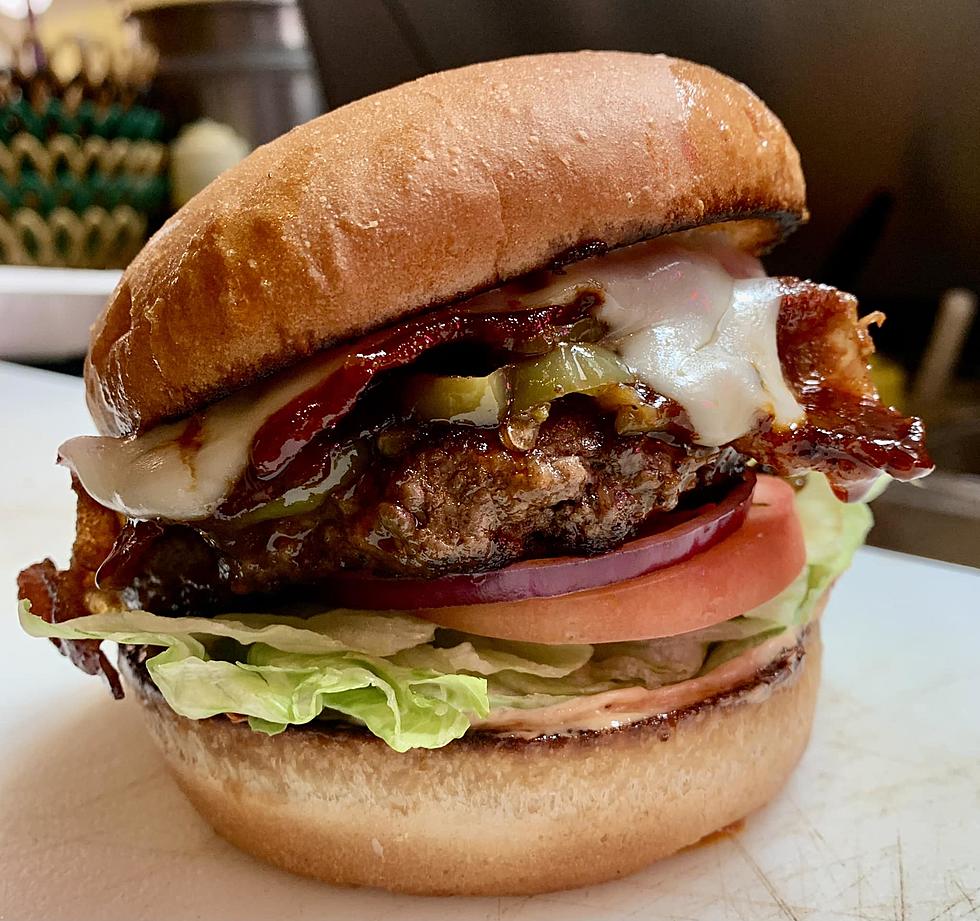 Montana's Best Burger? The Ultimate Guide By Local Expert Foodies
The Burger Dive - Facebook
Forget about magazine lists - where are the best burgers in Montana? Ask a local. This is the Ultimate List of Great Burgers in Montana, so prepare yourself to taste the best of the best, across the entire state. Some Montana towns have a LOT more restaurants and bars on the list than others, but you're never far from a tasty burger in Montana.
This list of great places to score a burger is in no particular order, and we DID NOT organize it by city so you'll have to do a little scrollin'. These restaurants, bars, and food trucks were all picked by local Montana online foodie groups. (They are not open forums - you have to ask to join and be approved.)
We also made sure that every burger joint listed below received SEVERAL mentions, and some details about the burger or the establishment. This avoided any random 'vote' without anything to back it up. As of this writing, all of these places are still in business and we linked to either their website or their Facebook page.
CHOLM'S BURGER (Bozeman, food truck): Easy to spot bright yellow food truck with black lettering, found in the "food truck court" on North 7th Avenue. A perpetual Bozeman favorite. Not fancy, just bomb. No website but you'll find them on Instagram. @cholmsburger
THE BURGER DIVE (Billings, 114 N. 27th Street): Award winning themed burgers, variety is the name of the game for this downtown Billings joint that also promotes their take-out options if you need burgers on the go. "We've been coming to the Burger Dive since they opened. It's been awesome ever since. Good, consistent food and great atmosphere and staff. The burgers are delicious and the San Fran fries are to die for."
SHRED MONK BREWING (Bozeman, 121 West Main Street): A reasonably new addition to the Bozeman scene, foodies are raving about the smash burgers. "Shred Monk. I promise. If I am there (more often than not) and you don't think it's at least *tied* for best burger in the valley, I will buy your burger." (That came from a participant, not the restaurant, FYI.) Wednesdays are "$20 Burger and a Beer" deal.
FRUGALS (Missoula, 2515 Brooks Street): Having been around since 1988 in Washington, Frugals is a charming, small, classic, drive-up burger and milkshake joint with a few locations. Nothing complicated about it - just a cool place with really good burgers and a retro vibe, but you can order online or on DoorDash too.
HAIL MARY'S (Bozeman, inside the Rocking R Bar, 211 East Main Street): I speak from personal experience, Hail Mary's has some of the best 'bar food' anywhere. They're open 7 days a week, tucked inside the famous R Bar. In addition to burgers, you can get salads, appetizers, sandwiches, and specials - which I've enjoyed, but their burgers really are top notch.
RICHWINE'S BURGERVILLE (Polson, 50567 US Highway 93): Small building, popular place. Plus a grassy area with some tables to eat outside if it's not too busy. NOTE: They're open seasonally, March to September. "Richwine's Burgerville is a local family owned Drive-in restaurant celebrating more than 62 years in business."
LONE PEAK PROVISIONS (Bozeman, 85 Mill Town Loop): More of a butcher shop and meal prep store, these guys also serve smash burgers at the store which have become quite the talk of the town. Probably due to their impeccable roster of local ranchers and access to some of the best beef and bison in the state. "Smash burger was amazing! Jeremy is the man! Everything in there is awesome and delicious! HIGHLY RECOMMEND."
THE RAVEN, WOODS BAY (Bigfork, 15321 MT Hwy 35): A funky lakeside bar and restaurant that also has live music. Open for lunch and dinner. "The menu features all natural burgers and steaks, local salads, the favorite fish tacos, Pad Thai and more eclectic flavors." NOTE: The burgers got great reviews online - however the service was noted as needing A LOT of work. FYI.
BEST BURGER (Bozeman, 8194 Huffine Lane): A well loved, casual burger place that also serves breakfast? Sure. "Best Burger Drive-Thru is a family owned burger joint that serves fresh, 100 percent angus beef." They also have hand-cut fries, milkshakes, and the basics you'd expect from a good burger shack. You'll find them just east of Four Corners, with picnic tables outside when the weather is nice.
NAPS GRILL (Hamilton, 200 West Main Street): I haven't been to this famous burger heaven, but it seems everyone I know raves about it. The pictures and reviews are good enough for me. You'll also find salads and sandwiches on the menu, but their burgers have been voted Best in Montana and in the Top 50 in the Country before. Naps Grill is also a full bar and lounge so you can hang out and socialize. "We've been in business for 28 years and have the awards to show for it! Naps has consistently won "Best Burger" in the valley and recently won "Best Burger in Montana."
ROADHOUSE DINER (Great Falls, 613 15th Street North): If you're in Great Falls, this is the burger place to visit. They're quite famous, having been featured on all "the shows" and all "the magazines" for their burgers. They too, have been voted "Best Burger in Montana" on several occasions. (We have lots of 'best of' contests in this state.) "Our locally-sourced beef, potatoes and buns are exclusive and unique to the Roadhouse."
LOW BROW BURGERS (Bozeman, 815 West College): Formerly known as University Burger, this place has always made good burgers - and it place has kind of rock and roll attitude. With a wall of their specialty burgers, have no fear...you can have yours however you like it. NOTE: Cash discount.
MISSOULA CLUB (Missoula, 139 West Main Street): Certainly the oldest establishment on this list, they've had plenty of time to perfect the art of the bar burger. "Probably the best burger I've ever put in my mouth." This is what Missoula Club has to say about it: "Since 1890, our all-star burgers have been attracting Missoula, MT residents and visitors alike. That's why we've kept our recipe the same for generations. There's no big secret-it's really quite simple. Enjoy a single, double or triple burger cooked to order. "
Love Ice Cream? These Are Montana's Best Ice Cream Shops
Craving a sweet frozen treat to cool off this summer? Here are a few of Montana's best ice cream shops.
Gallery Credit: Jesse James
Love Ice Cream? These Are Montana's Best Ice Cream Shops
Craving a sweet frozen treat to cool off this summer? Here are a few of Montana's best ice cream shops.
Gallery Credit: Jesse James
Best Mexican Restaurants in Bozeman
Craving authentic Mexcian food? Here are a few great restaurants to check out in Bozeman.
Gallery Credit: Jesse James