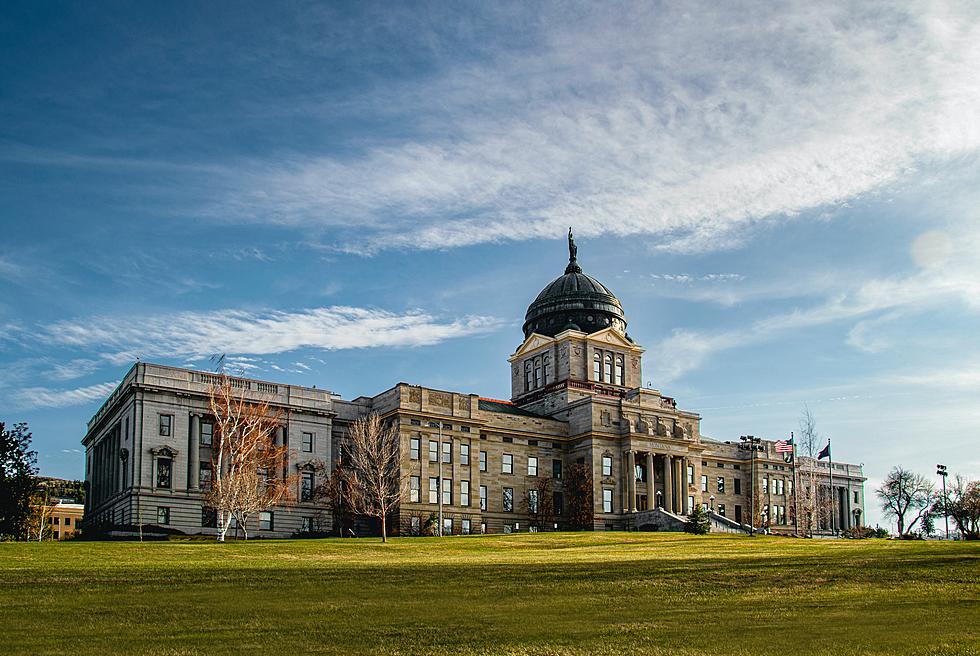 What Are The Top 30 Largest Cities And Towns In Montana?
Photo by Steven Cordes on Unsplash
It's becoming more difficult to keep up with how large Montana's cities have become, mostly because they keep growing at an impressive rate. There was a time where Montana license plate numbers would immediately let you know what county the car was from - the first number reflected the county size, in order, decades ago.
Just for the sake of nostalgia, here's that OLD ranking of county size by the license plate number. (There are 56 counties in Montana.) You'll see the old ranking number, county name, and then county seat:
1 Butte-Silver Bow, Butte
2 Cascade, Great Falls
3 Yellowstone, Billings
4 Missoula, Missoula
5 Lewis & Clark, Helena
6 Gallatin, Bozeman
7 Flathead, Kalispell
8 Fergus, Lewistown
9 Powder River, Broadus
10 Carbon, Red Lodge
11 Phillips, Malta
12 Hill, Havre
13 Ravalli, Hamilton
14 Custer, Miles City
15 Lake, Polson
16 Dawson, Glendive
17 Roosevelt, Wolf Point
18 Beaverhead, Dillon
19 Chouteau, Fort Benton
20 Valley, Glasgow
21 Toole, Shelby
22 Big Horn, Hardin
23 Musselshell, Roundup
24 Blaine, Chinook
25 Madison, Virginia City
26 Pondera, Conrad
27 Richland, Sidney
28 Powell, Deer Lodge
29 Rosebud, Forsyth
30 Anaconda-Deer Lodge, Anaconda
31 Teton, Choteau
32 Stillwater, Columbus
33 Treasure, Hysham
34 Sheridan, Plentywood
35 Sanders, Thompson Falls
36 Judith Basin, Stanford
37 Daniels, Scobey
38 Glacier, Cut Bank
39 Fallon, Baker
40 Sweet Grass, Big Timber
41 McCone, Circle
42 Carter, Ekalaka
43 Broadwater, Townsend
44 Wheatland, Harlowton
45 Prairie, Terry
46 Granite, Philipsburg
47 Meagher, White Sulphur Springs
48 Liberty, Chester
49 Park, Livingston
50 Garfield, Jordan
51 Jefferson, Boulder
52 Wibaux, Wibaux
53 Golden, Valley Ryegate
54 Mineral, Superior
55 Petroleum, Winnett
56 Lincoln, Libby
Now, let's get to what the biggest cities and town are NOW. Even Montana residents need to look up details like this. It's not hard to guess the first three or four largest towns, but after that it gets to be a guessing game really quickly. This information is current as of late 2023, via WorldPopulationReview.com:
Billings 118,288
Missoula  76,599
Great Falls  60,369
Bozeman  57,494
Butte  35,249
Helena  34,690
Kalispell  29,409
Belgrade  13,523
Whitefish  9,943
Anaconda  9,649
Havre  9,226
Livingston  8,722
Miles City  8,477
Laurel  7,098
Lewistown  6,223
Sidney  5,938
Columbia Falls  5,930
Polson  5,637
Hamilton  5,382
Glendive  4,849
Dillon  4,177
Hardin  3,627
Shelby  3,216
Libby  3,214
Glasgow  3,186
Cut Bank  3,060
Deer Lodge  2,963
Wolf Point  2,629
Red Lodge  2,566
Conrad  2,443
LOOK: Best public high schools in Montana
Gallery Credit: Stacker
Hot Air Balloon Rides in Montana: What to Expect
A step by step guide of what to expect during your hot air balloon ride in Montana, including costs, locations, how long you fly, where you take off, and where you land. We've got all the info right here, so you can have more fun. If you thought Montana was pretty on the ground...
Gallery Credit: mwolfe