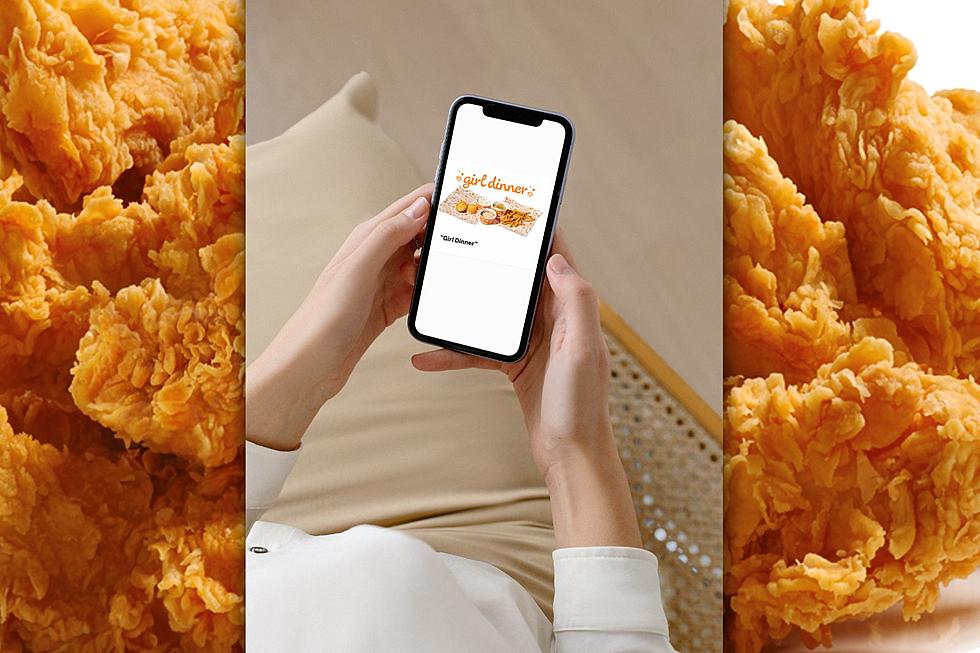 Girl Dinner Social Media Trend Is Now a Fast Food Menu Option
Canva/Popeyes.com
Girl dinner has leveled up.
One of the hottest trends on TikTok in recent weeks has been ladies posting clips of their "girl dinner."
Buzzfeed best describes the hastily thrown together meal as one consisting of "a random assortment of leftovers" or "cute snacks."
Popeyes is staking claim to being on of the first food joints to accept that girls just want to have a meal of all sides sometimes.
The restaurant has added a special "girl dinner" section to its website for those who prefer a taste of randomness.
You want a dinner consisting of one biscuit, cole slaw and fries? Popeyes has a special place just for you on its online menu.
As expected, the popular chicken eatery debuted its new "Girl Dinner" suggestions on TikTok this week complete with the trending girl dinner audio from Karma Carr that has been all over our feeds.
While girl dinners have gained more attention thanks to social media, some in the medical industry are warning a meal consisting of odds and ends could be problematic.
An article from Health.com outlines how the fad can give the wrong implications about the caloric intake for women.
"Promoting (these meals) as 'girl dinner' gives the impression that women need to have smaller portions or a special kind of meal compared to men," Registered dietician Mary Ellen Phipps told Health.com. "This can lead women to have unhealthy body image concerns and increase the risk of eating disorders."
QUIZ: Can you identify 50 famous companies by their logos?
How well do you know the logos of 50 of the world's most famous companies? Keep scrolling to see if you can guess which icon belongs to which brand.
LOOK: 25 things that have different names depending on where you live in the US
Sta



cker
compiled a list of 25 different things that have region-specific names using news, dictionary, and academic sources.
From coast to coast: The 20 best regional fast-food chains to try
From burgers to subs and even creamy milkshakes, these tasty fast-food chains, compiled by
Stacker
, are a must-try on your next road trip.