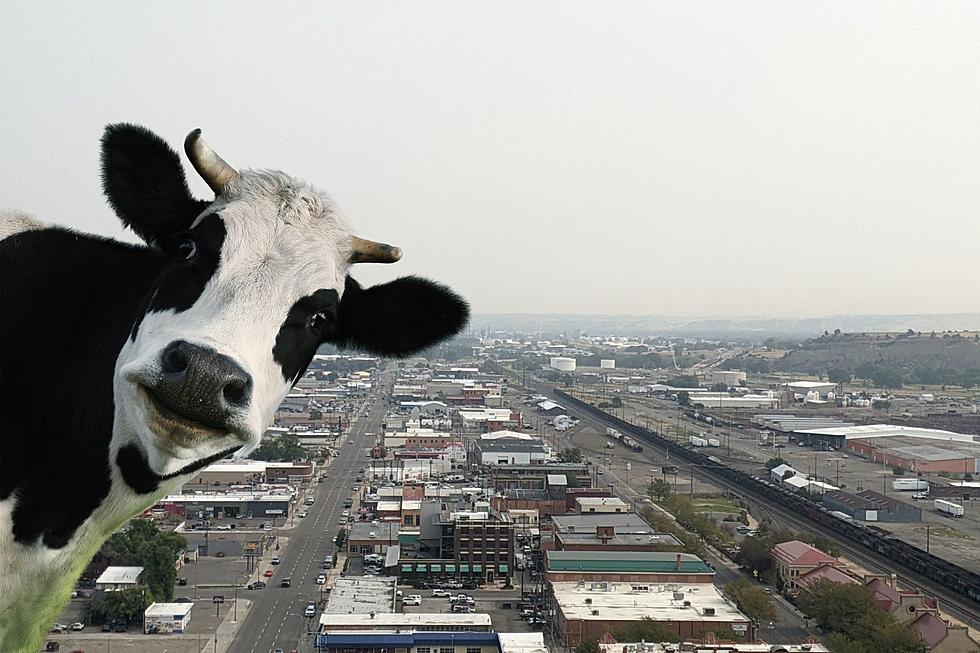 Did You Hear About the Big Cattle Drive Coming to Billings this Fall?
Michael Foth, TSM/Canva
Billings was just treated to our first major air show in over two decades. If you attended (or just looked up), most will agree it was awesome. I'd love to see it happen every three to five years. The economic impact has got to be huge and I've heard almost no complaints from organizers, vendors, or attendees. Let's do it again.
Now there is another fun event on the calendar this fall that hasn't happened in the Magic City for years. The cattle drive is back for 2023, October 14th in downtown Billings. It's a collaboration with the Billings Industrial Revitalization District (BIRD) and the NILE rodeo week.
A nod to the Montana Centennial Cattle Drive of 1989.
When Montana turned 100, we went all-in on a huge cattle drive. Cowboys, ranchers, sponsors, and countless volunteers coordinated a 60-mile cattle drive from Roundup to Billings. It took six days for cowhands to drive 4,000 cattle to town. Think of the logistics!  The event made national headlines and cost an estimated $600,000 to pull off. Even Pepsi made special commemorative bottles. Here's one on eBay (unopened!) that's listed at $14.99. 1989 footage from KTVQ's archives is worth a retro-feeling watch.
The event is 9 am to noon in the heart of East Billings Urban Renewal District.
The downtown Billings Cattle Drive is free to attend and visitors can enjoy food trucks, vendors, wagons, and cowboys and cowgirls herding longhorns and other cattle. Pull up a lawn chair (and maybe a blanket in October) and enjoy the show. The route is a relatively small, four-block circle from N 13th Street to N 17th Street, between 2nd and 3rd Ave N. Near Shipton's Downtown. Here's a map provided by BIRD.
Sponsorship and volunteer opportunities are available.
There are still a few sponsorship slots available and if you'd like to volunteer to help direct traffic, hand out promotional materials, or clean up afterward (you don't have to clean up cow pies and horse poop!), you can find out more HERE. All volunteers will get a free meal from the food truck of their choice at the event.
A Montana tradition.
Reed Point has its famous sheep drive. Miles City has Bucking Horse. And before Billings became a hub of industry, medicine, and finance in Montana, we were largely a cow town aided by the arrival of the railroad. A downtown cattle drive sounds like a lot of fun. I'll see you there.
Revealing The Best 15 School Districts In Montana
Wondering if your kids are getting the best education they can? Here we reveal the 15 best school districts in Montana thanks to
Niche
.