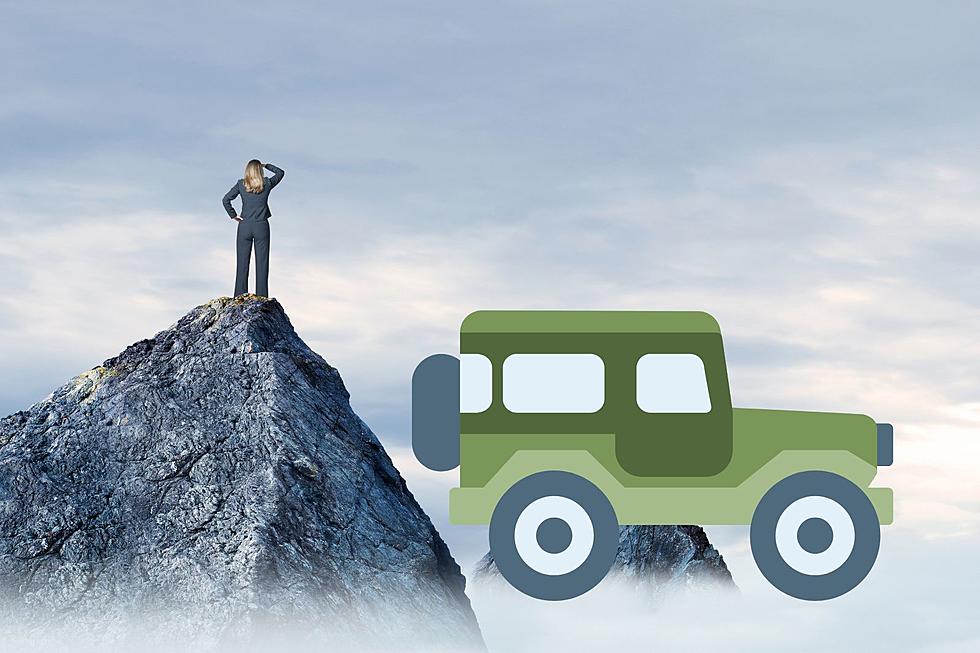 Have You Been to All 13 of Montana's Highest Elevation Towns?
Canva
Colorado is the clear winner when it comes to the state with the most high-altitude towns and communities. The state is home to 19 towns with elevations of 9,000 feet or more. One is TWO MILES above sea level; Alma, CO at a whopping 10,578 feet.
High towns in Montana.
Montana is no slouch with towns well above one mile (5,280 feet), and we have over a dozen communities that are perched at least 6,000 feet above sea level. Some are unincorporated municipalities and a few are little more than a cluster of buildings or a road sign. Others are charming small towns and thriving tourism communities. In no particular order, let's check out the highest-altitude towns in Montana.
1. Jackson, MT - 6,548 feet
Located southwest of Butte is the small community of Jackson, MT. Its claim to fame (other than being surrounded by gorgeous mountain ranges) is its hot springs, where the lodge was home to a crazy shootout that occurred in October 2022. It was a scene right out of the wild west, which I wrote about HERE. Amazingly, no one was killed.
2. Walkerville, MT - 6,265 feet
Walkerville has the dubious honor of sitting directly on the edge of the Berkeley Pit, one of the biggest Superfund sites in the US. So, there's that. It's probably the only affordable place you can buy a home on this entire list. And since Walkersville is surrounded by Butte, you can enjoy one of the city's signature dishes. Just don't mispronounce it.
3. Silvergate, MT - 7,593 feet
Basically straddling the Montana/Wyoming border, this census-designated place is one of the highest-altitude communities on our list. It's just minutes from the northeast gate to Yellowstone National park. Easily accessible in the summer months, the best mode of transportation in Silvergate in the wintertime is a snowmobile.
4. Georgetown, MT - 6,578 feet
I live in Billings, so we don't get up to Missoula very often. But when we do, we always take the backroad from Ananconda - Georgetown - Phillipsburg - Missoula because it's one of my absolute favorite drives in the state. The crystal blue waters of Georgetown Lake provide an awesome backdrop to the largely seasonal community surrounding the lake.
5. Monida, MT - 6,794 feet
There are only six "Welcome to Montana" signs on the interstate highway system that crosses through Montana, and one of them is at the top of Monida Pass, on the Montana/Idaho border. Perhaps you've pulled off the interstate at the Monida exit to get that Insta pic.
6. Big Sky Meadow Village - 6,250 feet
One of the two Big Sky communities to make our list, Big Sky Meadow Village is one of the hottest real estate markets in the state.
7. Elkhorn, MT - 6,512 feet
Elkhorn is largely considered a ghost town, but a handful of residents reside in the former mining town. Home to Elkhorn State Park, it's a fun destination for fans of mining history. Located east of Townsend, please respect all Private Property - No Trespassing signs.
8. Jardine, MT - 6,559 feet
Just up the hill, a few miles northeast of Gardiner is the former gold mining town of Jardine, where the precious metal was first discovered in 1866. Remnants of a one-booming mining operation are still visible and the small community offers a few semi-rustic vacation rental lodging options for travelers headed to or from Yellowstone National Park.
9. Lakeview, MT - 6,705 feet
Tucked into the bottom of Montana's "chin", on the Montana/Idaho border is the small community of Lakeview. Lakeview is home to Red Rock Lakes National Wildlife Refuge, the largest wetland complex in the Greater Yellowstone Ecosystem.
10. Big Sky Mountain Village - 7,491 feet
The ultimate Montana ski destination, Big Sky Mountain Village is also fun to visit in the summer months. Hiking, biking, and white water rafting on the nearby Gallatin River provide a great escape. Make sure you bring your checkbook. Things get a little spendy in Big Sky.
11. Lima, MT - 6,279 feet
I've zipped past the small town of Lima many times on trips to Salt Lake. The town of around 200 residents sits on the edge of I-15, between Dillon and the Idaho border. I've never had reason to stop, but I hear the town is a popular base camp for elk hunters.
12. West Yellowstone, MT - 6,712 feet
It always amuses me when I hear about out-of-staters planning a trip to Yellowstone in April, wondering if they can wear shorts and a tee shirt. Tourists seem to forget that this town (and basically all of the park) is still completely buried in the snow till much later in the spring. That's what happens when you come to 6,712 feet.
13. Cooke City, MT - 7,608
I've saved the highest town for last. Just down the road from its sky-high neighbor (Silvergate, #3 on this list), you'll find Cooke City. I love visiting this town, but I've only come through in the summertime. We always stop for lunch, wander the quaint shops and grab a huckleberry milkshake for the very scenic drive back down the mountain. Cooke City and Silvergate are very much bear country. I feel like I have a better chance of spotting a bear here, than in YNP.
Honorable Mention, Dell, MT - 5,999 feet.
If the original surveyor of Dell would have put the property pin on a pile of dirt, this town would have made it into the 6,000 ft + club. At 5,999 feet elevation, it gets an honorable mention. I've never stopped, but Dell appears to be little more than an exit on I-15 between Dillon and the Idaho border.
What is your favorite high-elevation town in Montana? Shoot me an email. I love getting your feedback. Michael@BillingsMix.com. To see the elevation of every town in Montana, see the list HERE at Montana.gov.
These Are The Best Quotes Said About Montana
Montana has inspired people for years, here are some of the best quotes about the Big Sky.
LOOK: Where people in Montana are moving to most
Sta



cker
compiled a list of states where people from Montana are moving to the most using data from the U.S. Census Bureau.