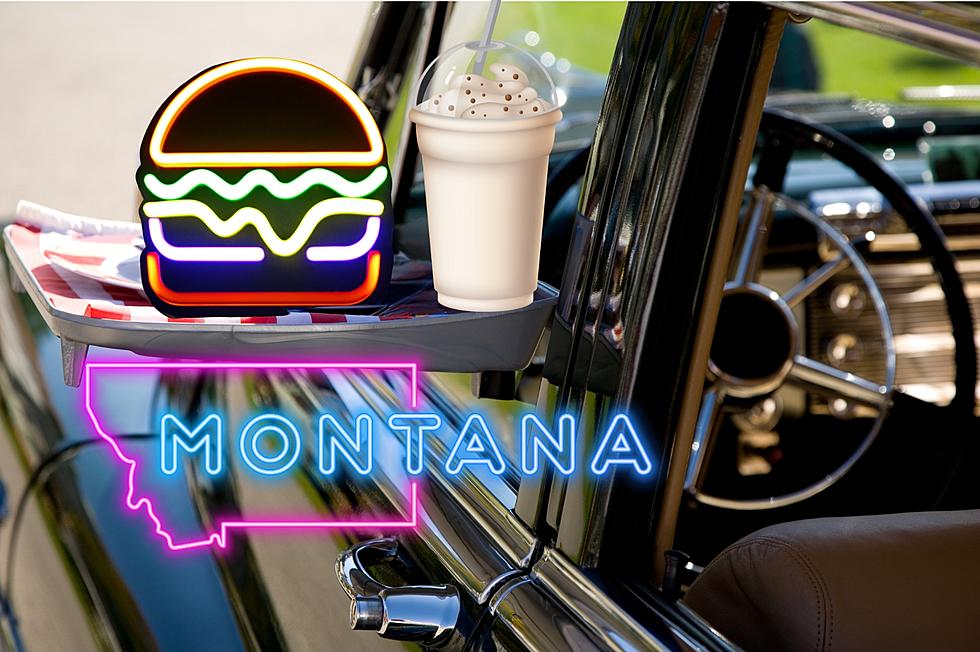 This Popular Montana Drive-In Is Officially Open For Business
Canva Pro
You know the weather in Montana is getting pleasant when this landmark spot finally opens up.
Spring has finally sprung here in Montana, and everyone's enjoying the weather. These pleasant conditions also mean one thing, and we are excited.
If you want to feel like a local and fit in, you should check this out.
According to This Is REALLY Livingston's Facebook page, everyone's favorite classic drive-in Mark's In & Out has opened. Mark's In & Out has been a spring and summer staple in Livingston for 69 years and is the perfect place to grab a tasty burger and shake.
Mark's In & Out is something every local here in the Bozeman area will venture into Livingston for because the food is delicious, and the prices are very affordable, especially for families.
If you want to feel like a local and fit into the Bozeman area, head out to Mark's In & Out. You can enjoy rodeos and hiking trails, but Mark's In & Out can only be experienced for part of the year.
Montana has classic drive-in spots like R-B Drive-In in Helena and Richwines Burgerville in Polson, but Mark's In & Out is our spot to hang out with friends and family.
You can sit outside on a beautiful Montana day and eat a tasty burger with a classic spun milkshake and realize how lucky you are to live in this area of Montana.
Mark's In & Out is open today for lunch and dinner and is open seven days a week. Grab your friends, and head out to Livingston to enjoy.
For more details, check out Mark's In & Out.
Ultimate Bozeman Burger Guide
Bozeman's got the goods when it comes to burgers. Here's the ultimate guide to burgers in Bozeman, fancy or fast, plain or decked out.
Seven Reasons Not to Leave Montana
Whether you are moving away or going on vacation, Montana will stay with you.
10 Great Tips If You're Moving To Rural Montana
If you plan on living in rural Montana, there are some unique tips you'll want to know.