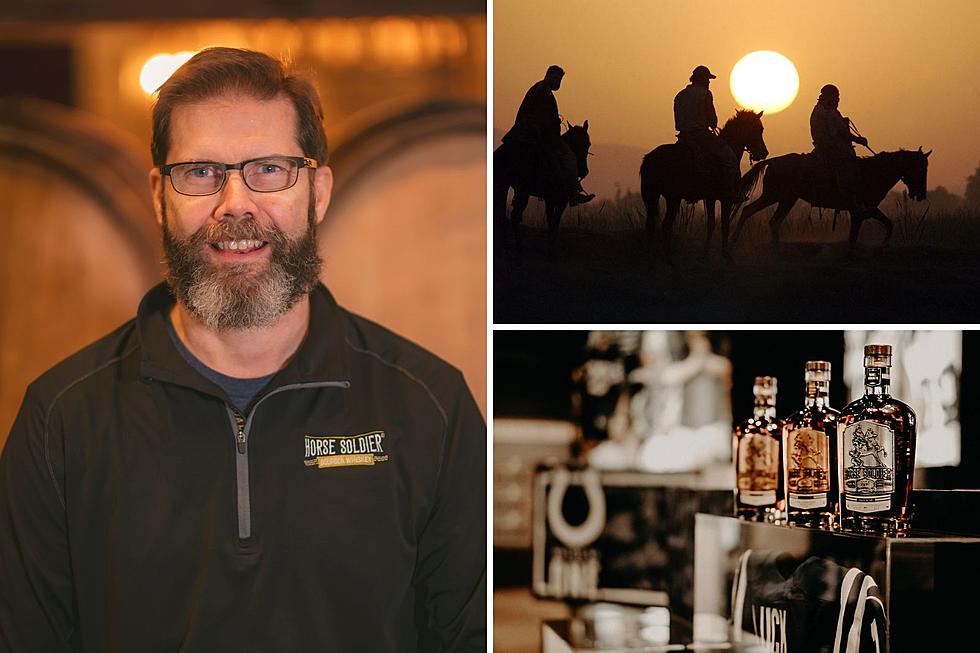 Meet a Real World "Horse Soldier" in the Flathead This Week
Credit Vince Makela/ Getty Images
Vince Makela is not only with Horse Soldier Bourbon- he is one of the actual Green Beret "Horse Soldiers" who rode into Northern Afghanistan on horseback with the 5th Special Forces Group shortly after the 9-11 Terror Attacks.
This week, you can meet a living legend (and try some great whiskey) as retired Sergeant Major Vince Makela visits the Flathead Valley of Montana.
Thanks to our friends with Bee Broadcasting and KJJR Radio in Kalispell we got to catch up with Vince Monday morning. Here's part of our conversation.
Aaron Flint: What was it like riding in northern Afghanistan on horseback?
Vince Makela: We all had big, huge grins on our faces. It was definitely a dream for us. But we had a mission at hand, and that was to get back at the Taliban and al Qaeda for what they did to us on on 9-11. So that was always foremost in our minds.
Aaron Flint: What do you want to tell folks across Montana about the the importance of Memorial Day and the real purpose of Memorial Day?
Vince Makela: For me, Memorial Day is definitely a time of reflection. For us, we always take take that day off and remember the fallen. That's what it was meant to serve. And, in particular, Sergeant First Class Bill Bennett. He was a horse soldier. He was a four war veteran from from Panama, Kuwait, Afghanistan and Iraq. But he was killed on 12 September 2003 during a raid on an al Qaeda safehouse that we did in Ramadi, Iraq. So definitely, he's always first and foremost in my mind, daily even, I like to think of every day as Memorial Day for us, because those are the guys that we think of as we are making our whiskey, right. We are very fortunate that we can do this, and it's because of guys like Bill Bennett and so many other Americans that sacrificed, along with their families, everything they had for us.
Here is the full schedule of the events featuring Sergeant Major Makela so you can meet him in the Flathead this week:
Wednesday, 24 May 2023  
Bottle signing event @ Evergreen Liquor store, 2040 US Hwy 2 in Kalispell from 3:30pm – 5:30pm.
Whiskey War Stories @ VFW Post 2252 at 330 1st Ave. W, Kalispell from 6:00PM – 8:00PM
Thursday, May 25,2023
Bottle Signing event @ O'Brian's Liquor and Wine at 830 1st Ave, Columbia Falls from 3:30 – 5:30pm
Whiskey war Stories @ The Coop Bar at 830 1st Ave, Columbia Falls from 5:30 -7:30
Friday, May 26. 2023
Bottle signing @ Montana Liquor and Wine bottle signing event, 2210 US Hwy 93 S in Kalispell from 3:30pm – 5:50pm
Whiskey and War Stories @ The Ritz at 116 S. Main, Kalispell from 6:00pm – 8:00Pm
Here's the full audio of our chat with Sergeant Major Makela:
Here's a couple photos of Special Forces soldiers on horseback in Afghanistan thanks to Getty Images:
NEVER FORGET: Images from 9/11 and the days after