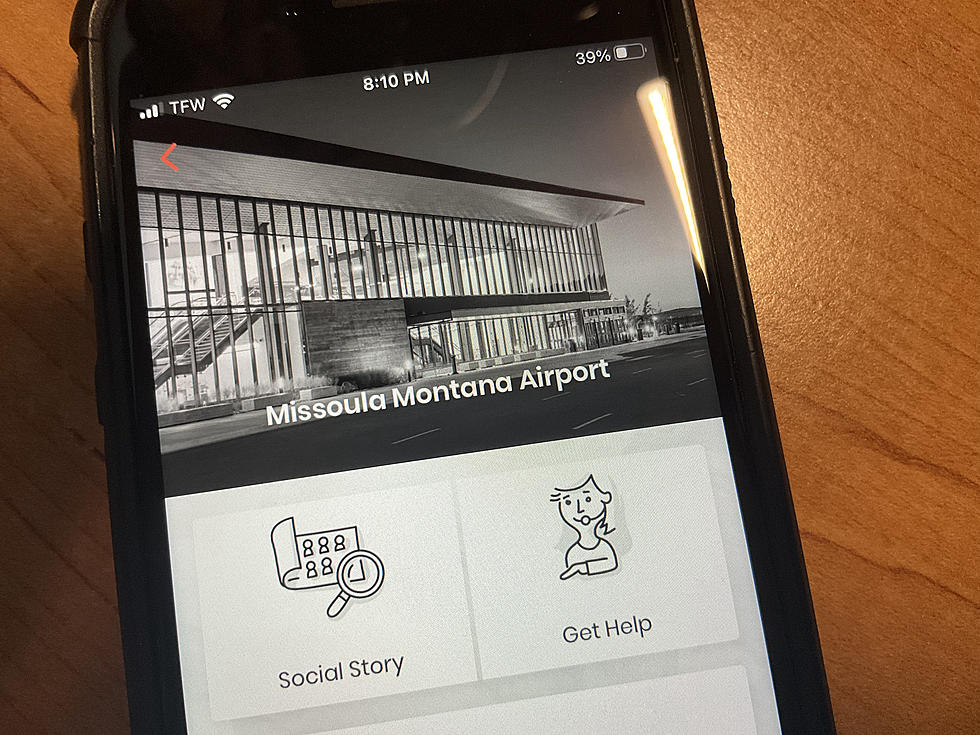 Missoula Airport One of Few with New Sensory App
KultureCity® -Dennis Bragg photo
Even in the best of circumstances, air travel today can be an anxiety-inducing experience.
But that's especially true for children and adults who may be coping with sensory challenges, many of which aren't visibly apparent but can be totally debilitating. That might include conditions such as autism, dementia, and PTSD, just to name a few.
Now, managers at the Missoula Montana Airport are announcing our local airport is one of only 4 in the entire country, and the only one in Montana to be certified as a "sensory inclusive facility." The program, through KultureCity®, focuses on creating signage, information, and assistance to help travelers with special needs, with all the staff at the airport trained with awareness of "hidden disabilities."
"This is a continuation of the airport's overall initiative to create a facility that is welcoming, intuitive, and easy to navigate for individuals of all abilities." -Tim Damrow, MSO's Deputy Director.
It starts before you leave for the airport
Before going to the airport, passengers can download the Kulture City app, to see what sensory facilities are available, including photos that provide a checklist to help manage the experience of going to the terminal and boarding or disembarking from the aircraft. They can also request assistance, and borrow a Kulture City sensory bag, which includes noise-canceling headphones and other helpful devices.
"One of the goals of the design of the new airport terminal was to make it easier for travelers to navigate the airport. With the help of KultureCity®, airport staff have taken the extra initiative and training to help those travelers with hidden disabilities to reduce their stress when visiting the airport," - Board Chair Larry Anderson.
Darrow says the airport is also planning to add Sunflower Program Certification, at the encouragement of Dementia Friendly Missoula, so people needing assistance can have a "sunflower" lanyard showing they may need additional help.
You can download the Kulture City app through Google Play, or the Apple app store. It's free but does ask for you to register for an account.
14 Destinations to Visit With Direct Flights From Missoula
Here's a list of places to visit (and things to do while you're there) with nonstop flights out of the Missoula Montana Airport.