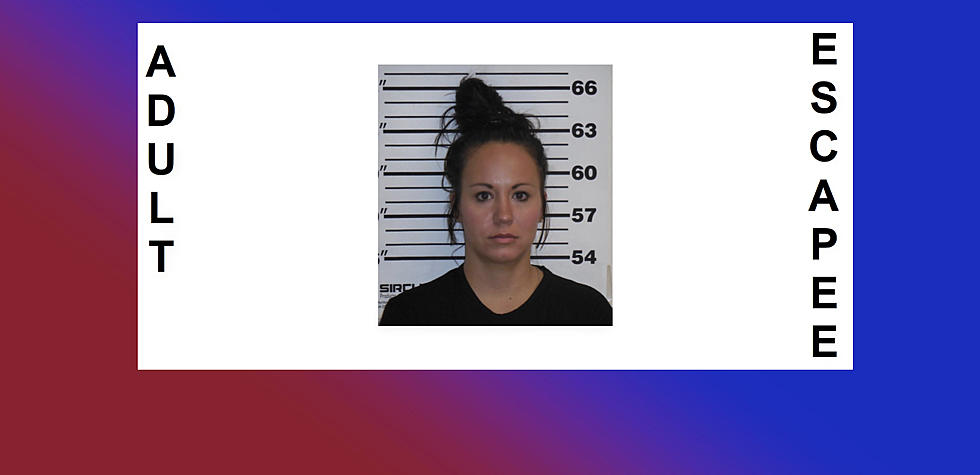 Missoula Authorities Looking for Escaped Woman From Pre-Release Center
Dept of Corrections photo
A woman who pled guilty to the stabbing death of another man in Dawson County, Montana a decade ago has vanished from the Missoula Pre-release Center and local authorities are asking for the public's help in finding her.
Jessica Miller-Grossman was serving a 40-year sentence from the Montana Department of Corrections for Mitigated Deliberate Homicide, stemming from the December 2012 attack. Prosecutors say at the time, Miller-Grossman was the girlfriend of Levi Stark who was later convicted of stabbing another man, who they believed had reported her drug use. The case gained considerable news coverage at the time. The pair along with another defendant tried to cover up the murder by burning evidence, according to authorities, including a vehicle in a police impound lot in Glendive. Stark was sentenced to 120 years in prison.
Now, Missoula authorities say Miller-Grossman walked away from the Pre-release Center around 12:30 am Monday morning. She's a 33-year-old White/Hispanic female of slender build, weighing about 130 pounds, and is 5' 2" tall.
Authorities say she has multiple word tattoos, including on her abdomen that reads "JESSE", L", "397", and "CHAOS". She also has a neck tattoo spelling out "FAITH" with additional tattoos on her right arm reading "DEVIN, CHRIS, JESSE" and "LWM on her right thumb. They say she may have bandages on her wrist from recent surgery.
Miller-Grossman also has two previous convictions for escape, including a new felony warrant for this escape.
Anyone with information is asked to contact local law enforcement.
10 of Missoula's Most Infuriating Intersections
Ever found yourself at one of these intersections and wanted to scream? We feel you.