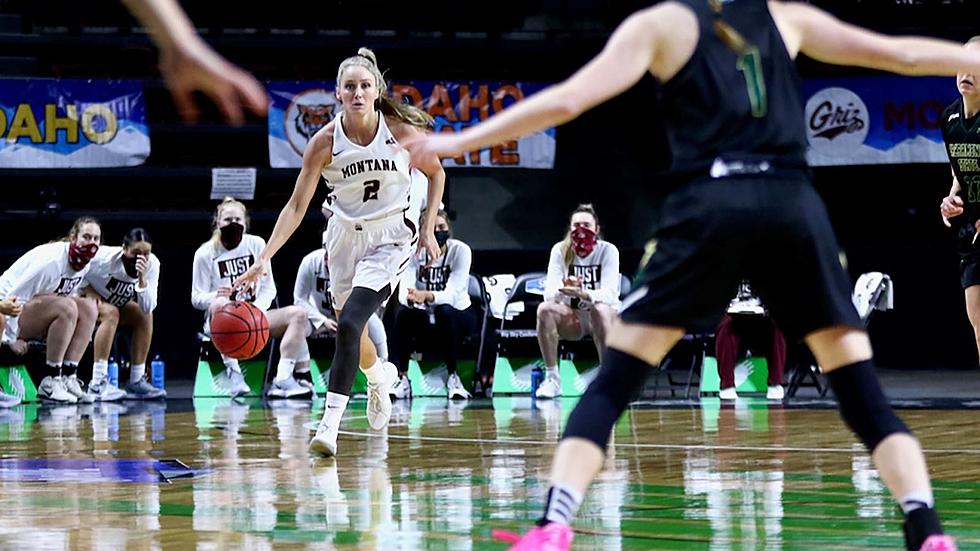 Montana Lady Griz Basketball Has a New Head Coach
Image courtesy of U of Montana Athletics
For 38 seasons, the Montana Lady Griz had one head basketball coach. They have just announced their third head coach since 2016.
Our thanks to UM Women's Sports Information Director Joel Carlson. He tells us that Brian Holsinger, who has spent 13 seasons in the Pac-12 and has more than two decades of college coaching experience, has been named the next head coach of the Montana women's basketball program.
Coach Holsinger, who was the head coach at Montana Tech for two seasons (2005-07) before moving on to an assistant position at Washington State (2007-15), has spent the last five seasons at Oregon State, which has become a national power under head coach Scott Rueck. He signed a four-year contract last night (Monday), which needs to be approved by the Office of the Commissioner of Higher Education.
Robin Selvig (1978-2016) led the program for 38 years and won 865 games. He was followed by Shannon Schweyen (2016-20) and Mike Petrino, who coached Montana this past season. At Oregon State, Coach Holsinger was surrounded in the basketball offices by former Griz and Lady Griz. Wayne Tinkle, who both played and coached at Montana, is the head men's coach for the Beavers. His wife is the former Lisa McLeod, who was inducted into the Grizzly Sports Hall of Fame in 2011 for her playing career with the Lady Griz. And on the women's basketball staff is the former Katie Baker, the 2012-13 Big Sky Conference Most Valuable Player for Montana.
In Coach Holsinger's words, "The respect and things Katie shared with me about the Lady Griz, you can tell it still means a ton to her. It's her program. She is still passionate about it. How it impacted her is exactly what I want to do for the young women who are there now and will be there in the future.
I want to first thank President Bodnar, Athletic Director Kent Haslam and the members of the search committee for this amazing opportunity. I am deeply honored, humbled and grateful to be the next head coach of the Lady Griz."
CHECK IT OUT: Here Are the 77 Most '70s Things About 1977