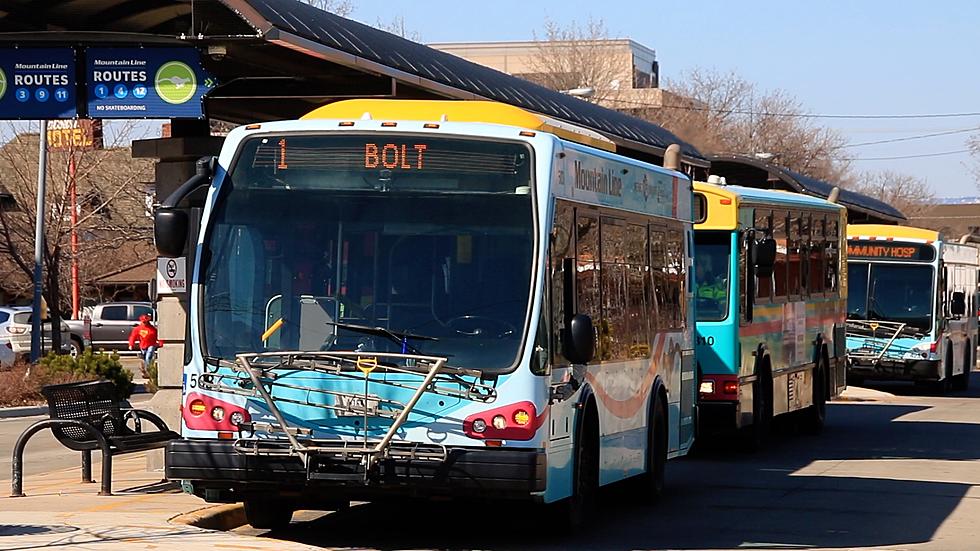 Missoula Mountain Line Cuts Service Due to Shortage of Drivers
Dennis Bragg photo
Two key Missoula routes for Mountain Line are temporarily losing service as the public transit agency deals with another shortage of drivers.
Mountain Line announced Tuesday that, "due to an ongoing staffing shortage", it is scaling back service on Routes 8 and 12, running buses hourly, instead of every 30 minutes. Those routes serve the University of Montana, 5th-6th, Community Medical Center, Southgate Mall as well as Downtown Missoula and the South Hills.
Mountain Line managers say the changes will allow 10 employee hours to be reallocated and "relieve the strain" on drivers trying to make up for the shortage across the system.
Additionally, two routes will go to a 20-minute service
Routes 1 and 2, which also service UM, downtown, Southgate Mall, and the stores on North Reserve, will switch from 15-minute service to 20-minute service. That could mean slight delays for riders trying to make connections with other routes.
Mountain Line has been recruiting drivers and has new driver training scheduled to start on April 17th. But even so, operators say the cutbacks are expected to last three months, and possibly through the end of the summer.
"The last thing we want to do is cut service," -Director of Operations Jennifer Sweten.
Sweten says the crunch really hit with some drivers out sick.
"We tried to hold off as long as we could. But with so many employees out sick during flu season and a continuing labor shortage, we just had no choice but to relieve the pressure on our current operators."
The cuts won't impact Shuttle Van and Paratransit Service, and the agency doesn't expect any further route or service changes.
Mountain Line will update its maps and schedules online on its website, and through the agency's mobile app.
10 of Missoula's Most Infuriating Intersections
Ever found yourself at one of these intersections and wanted to scream? We feel you.