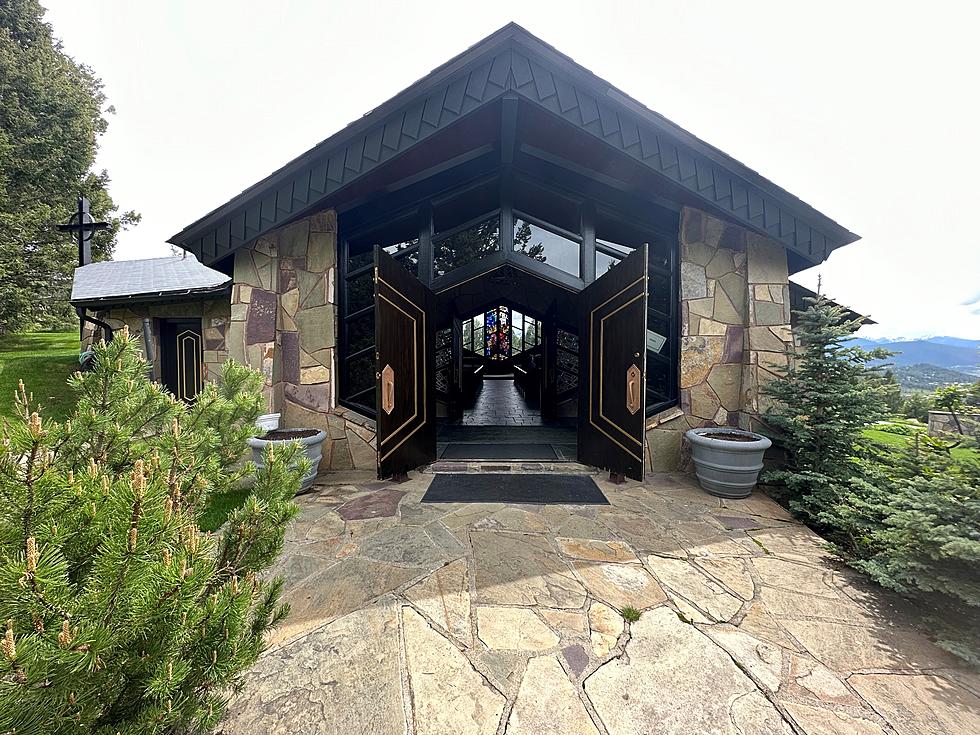 Planning a Montana dream wedding? This church in the mountains not just for super-rich
Photo: Tommy O/Townsquare Media
This is not your grandparents' Montana anymore.  Especially not since the Dutton family of Yellowstone lore coupled with a pandemic-driven flurry of rich out-of-staters buying up as much Montana real estate as their trust funds can handle has more or less made many of the things that we used to take for granted unaffordable.  And weddings have always been expensive.  So, what if somebody told you that there is a beautiful wedding chapel in the lush mountains of Southwest Montana overlooking a gorgeous lake and adjacent to a popular ski resort that is available to host your dream wedding?  And what if they told you that it's very reasonably priced?  You may say something like, "Yeah, maybe if you're a Dutton."  But you'd be surprisingly incorrect.
St. Timothy's Chapel is high in the mountains overlooking the scenic Pintler Mountains and Georgetown Lake, just miles away from Discovery Ski Area.  And the view is incredible.
The chapel is simply beautiful, surrounded by evergreen trees and with a stone exterior.
From their website, "The chapel was dedicated in and gifted to the Yellowstone Presbytery in 1965, by the Crete Dillon and John W. Bowman family of Sterling, Illinois, to the glory of God, and in remembrance of their son, Timothy Dillon Bowman, who died in 1956 at the age of eighteen."  The chapel, while intimate, will seat around 150 guests who will be treated to an interior as beautiful as the outside.
And while shorefront real estate and the price of summer homes has certainly skyrocketed, you will be surprised at the availability and the affordability of this beautiful facility, which in addition to Sunday services holds a popular summer music series.  Renting the facility for a wedding is only $500.  Their online reservation calendar along with answers to frequently asked questions can be found here.
7.3 Million Dollar 'home' for sale in Melrose MT
7.3 Million dollar riverfront home for sale in Melrose MT
Cities in Montana That Have a Symphony Orchestra
Montana cities are packed with true, big city talent within their symphony orchestras and programs. We even have a support organization for all of the separate symphonies across the state. Treat yourself to a performance soon - you will not be disappointed.
Wyoming-Montana Girls Basketball All-Star Game
Wyoming-Montana Girls Basketball All-Star Game
Wyoming-Montana Boys Basketball All-Star Game
Wyoming-Montana Boys Basketball All-Star Game