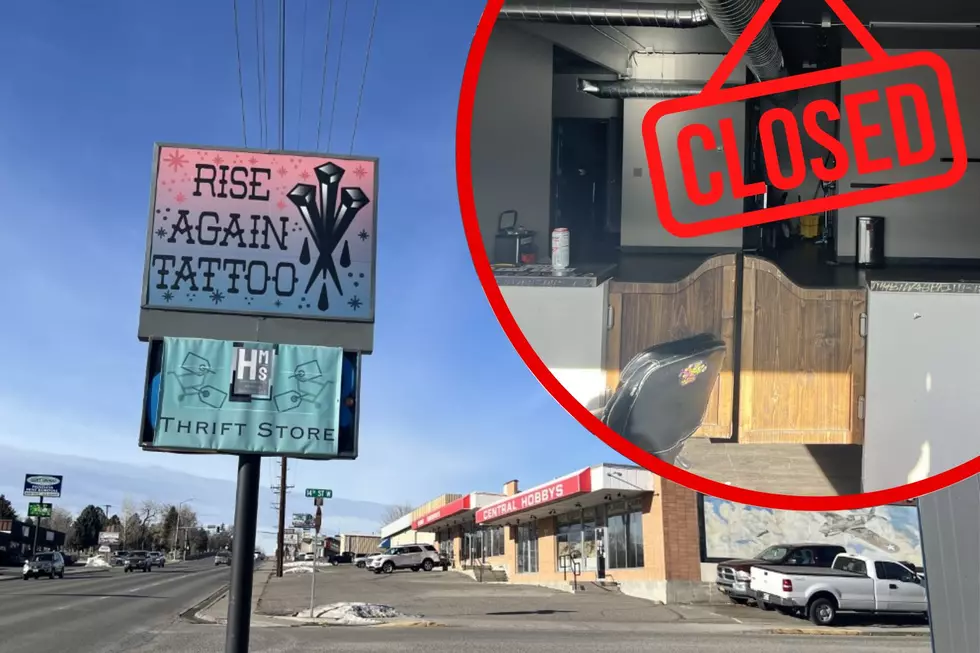 Ripped Off by a Billings Tattoo Shop? Here's What You Can Do
Photos by Michael Foth, TSM
One of the biggest dramas lately on local social media has revolved around a Billings tattoo shop. ICYMI, Rise Again Tattoo reportedly did a couple of not-so-cool things recently. 1) they were passing off another tattoo artist's work as their own on social media, and 2) they sold a bunch of gift certificates before the holidays, then abruptly closed their doors and skipped town, leaving dozens of customers high and dry.
KTVQ reported that a representative of Rise Again said the shop is planning to re-open in February. Social media chatter remains skeptical.
The gift certificates were basically worthless, until today.
As you can imagine, purchasers of the gift certificates were not happy. Many people received them as gifts, while others bought the gift certificates to use for themselves at a later date. Either way, customers were out literally thousands of dollars, according to Billings businessman and Century 21 Realtor Wayne Wilcox. For a limited time, Wilcox is offering to replace Rise Again Tattoo gift certificates with credit in an equal amount to a variety of other local tattoo shops. It's a unique partnership with Billings' tattoo community, Wayne explained.
Don't wait to re-book your appointment at one of these fine shops.
Wilcox stopped by our studios today with his longtime friend (and owner of Forget Me Not Tattoo) Whitney Donohue to explain how the gift certificate exchange works. Here's the gist... If you have a Rise Again gift certificate, please call Wayne Wilcox at 406-697-9800. You must book your new appointment by January 14th (work can be done anytime). You can choose any of these tattoo shops:
Forget Me Not Tattoo
Legendary Tattoo Studio
Bombshell Tattoo and Body Piercing
Black Dagger
Good for You Tattoo
The Living Canvas
Ghost of Grace Tattoo
Sovereign Tattoo
Cryptic Tattoo
Erin Justice Body Piercing
Take a listen to the interview below for more.
Read More: The Top 10 BEST Tattoo Shops in Billings, Montana To Get Tattooed
Take a Look Inside This Montana "Hobbit House" AirBnB
Experience the Shire at this Montana Hobbit home!