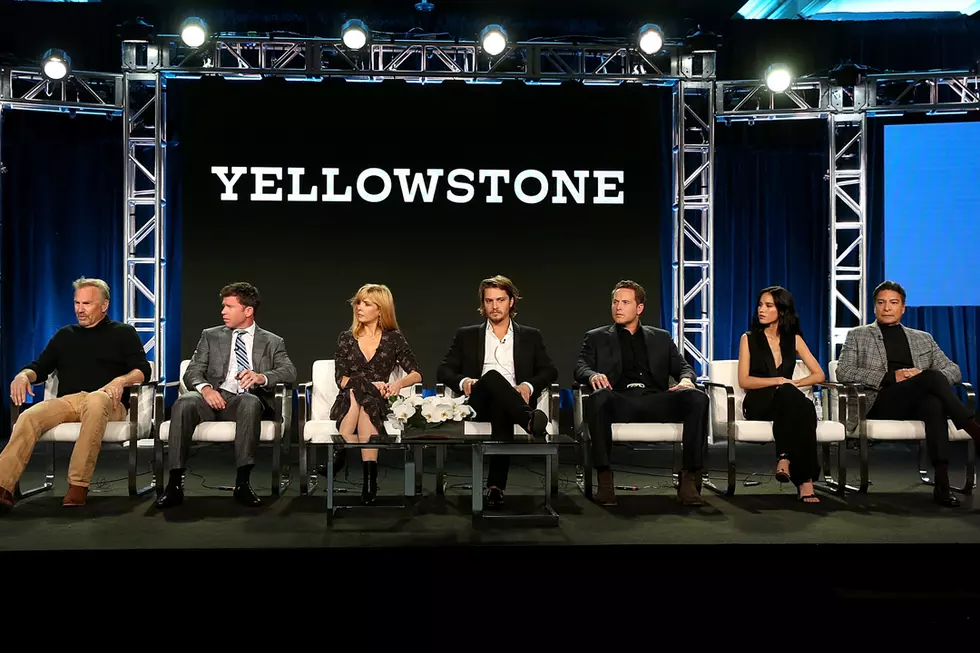 The Best Part Of 'Yellowstone' Isn't The Acting Or Plot, It's This
Phillip Faraone, Getty Images
I've got a game changer for you, and it doesn't have anything to do with the Dutton Ranch or Montana scenery. Beth may be the toughest woman we've seen on TV for quite some time, but in my opinion the genius of 'Yellowstone' has nothing to do with the cast or characters.
The best part of the hit series 'Yellowstone' is the soundtrack. Every single season thus far has been musically curated to perfection - not just for the show but as a standalone soundtrack. Want a Montana backroads musical companion? The songs on 'Yellowstone' are the ticket.
As the most obvious example, let's take a look at Chris Stapleton. He's an 8 time Grammy winner, 15 time CMA winner, and 10 time ACM award winner. Or Ryan Bingham, who is not only an incredible performer and songwriter, but portrays the character Walker on the show. Bingham won an Academy Award for Best Original Song, "The Weary Kind" in 2010, shared with T Bone Burnett.
In Season 2 of 'Yellowstone', you got an incredible sampling of the best in rock and country music. In no particular order of performance, in that season alone you would have heard all of these songs:
"What Comes Naturally" by Blackberry Smoke
"My Diamond Is Too Rough" by Ryan Bingham
"Conquer" by Kind
"Ain't Much Left of Me" by Blackberry Smoke
"Mud" by Whiskey Myers
"Long Hot Summer Day" by Turnpike Troubadours
"Workin' Overtime" by Lainey Wilson
"Nose on the Grindstone" (Our Vinyl Sessions) by Tyler Childers, OurVinyl
"S.O.B." by Nathaniel Rateliff & The Night Sweats
"Never Be Ourselves" by Savannah Conley
"Reaper" by Wild The Coyote, Badd Wolf
"Good One Comin' on" by Blackberry Smoke
"Scare the Devil Outta You" (Bonus Track) by Blackberry Smoke
"Welcome 'Round Here" by The Marcus King Band
"Shakin' Hands With the Holy Ghost" by Blackberry Smoke
"Drank Like Hank" by Brothers Osborne
As an added bonus, several of the acts that are featured on Yellowstone the show, make regular tour stops in Yellowstone country. Montana has had no fewer that half a dozen shows from these artists in the last couple of years. Ryan Bingham, Whiskey Myers, Blackberry Smoke...they've all been here recently. You can see a full list of the 'Yellowstone' soundtracks here via Country Living Magazine.
Behind The Scenes Peek at Yellowstone Prequel Filming in Butte
Production on the new Yellowstone prequel, "1923" is officially underway in Butte, MT. Here's what we found on a huge outdoor set.