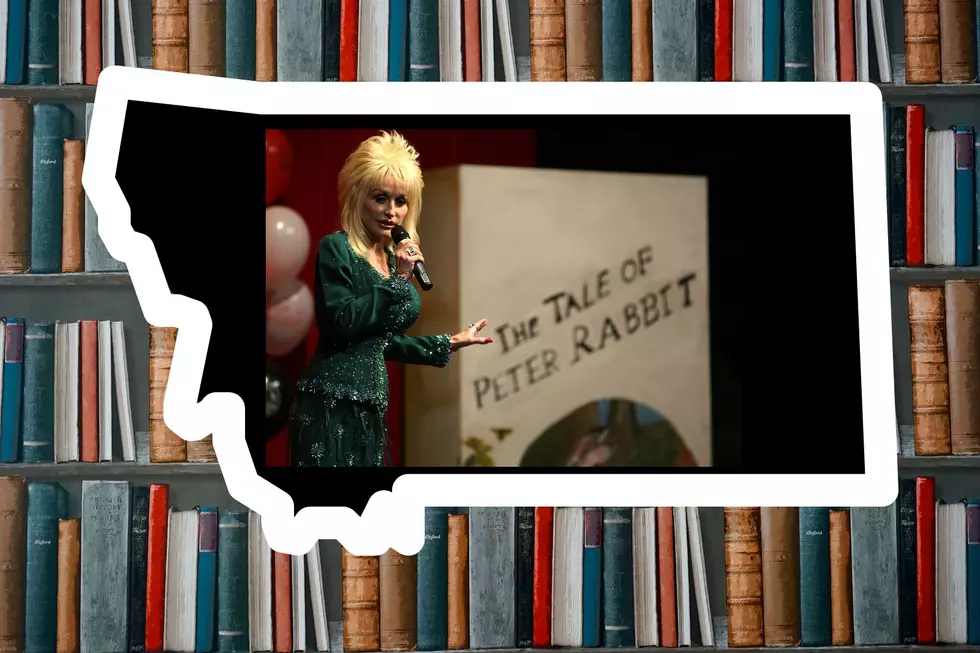 How Dolly Parton is Getting Montana Kids to Read
Credit: Getty Images / Canva
Have you heard about Dolly Parton's Imagination Library books? It's a great program that sends out books to children under the age of 5.
So far this organization has sent out almost two million books to kids. Pretty impressive.
And now some of those books are coming to Montana. The Great Falls Library will be distributing some books provided by the Imagination Library, the Great Falls Tribune reported yesterday. And the Great Falls Library has agreed to become the nonprofit sponsor.
Dolly's organization was established in 1995. It was important to her to make sure that kids could have access to high-quality books. Then in 2002 native communities were added to the list of kids who would be able to get some of these books.
In 2011 braille and audiobook were added.
The Imagination Library is active worldwide in Canada, Ireland, Australia, and the United Kingdom.
You know that you have accomplished a lot if you're doing things as Dolly has. Because the state of Tennessee has given her her own license plate.
If you've got a child five years of age or younger, go to imaginationlibrary.com and register. And then they will start getting an age-appropriate book for free.
Their website is extremely easy to navigate. I know because it was easy for me to do. And I'm fairly certain is better with technology than I am.
Some of the book titles currently available are "I Hear A Pickle", and "The Little Engine That Could". "And Look Out Kindergarten, Here I Come"
I encourage all parents to do this, to encourage kids to read at a young age because one day you wake up and they are 15 and spend all their waking hours stuck to their phones.
Dolly Parton's Charity Work: Imagination Library, the Dollywood Foundation + More Important Efforts
Although it's tough to narrow down Dolly Parton's most impressive charity achievements, these are five of the most important ones: