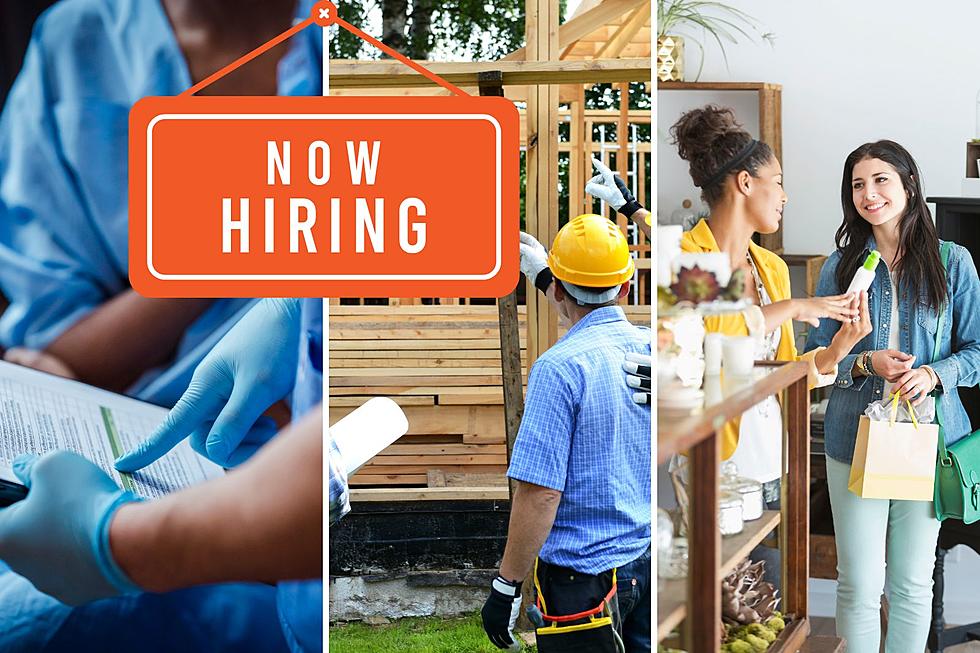 The Easiest Way to Meet Over 65 Montana Employers in One Place
Canva
The unemployment rate in Montana is the lowest its been in two decades, currently at just 2.6%. It was nearly this low in 2006 (2.9%), then hit 7.5% in 2010. It fell steadily until April 2020 when COVID sent everything haywire and the unemployment rate in Montana briefly spiked to 11.9%. Now that it's at a record low, many employers are scrambling to find employees.
Bad for employers, but great for job seekers.
As the workforce dries up, it can be good for those looking for work or thinking about a career change. Employers are forced to offer better pay or other perks to attract talent when the labor force is tight. Perhaps you have a job already but are curious to see what else is out there. Change can be scary, but it can often be a good thing. In fact, experts always say the best time to find a new job, is when you're currently employed. Management expert Allison Green told the job site Monster.com,
It's much easier to get another job when you're still employed. Employers tend to prefer to hire people who are already employed.
One place to efficiently cover a lot of ground in one stop is the annual Jobs Jamboree, coming to MetraPark on March 15th.
Over 65 companies want to meet you.
What's great about the Jobs Jamboree is you get to meet face-to-face with representatives from over 65 companies who are actively hiring now. It's an excellent way to drop resumes and meet the right HR contact people with companies you're interested in working for. Almost every industry you can imagine will be represented, from banking and health care to heavy equipment operators and food service. Even the US Border Patrol will have a booth. There are desk jobs, labor jobs, clerical jobs, you name it.
The event is free and takes place in the MetraPark Pavillion. It runs from 11:30 AM to 6 PM. Veterans, service members, and their families can get in a 1/2 hour earlier. The annual event is presented by Billings Job Service Employers Committee and you can learn more HERE. Representatives with Billings Job Service stopped by our studios earlier this week to chat about the event. You can listen to the interview below.
10 Photos of Bears I Saw In the Wild
I was privileged to take a trip to Grand Teton National Park and Yellowstone National Park with guys that have been there before to look for bears. That experience paid huge dividends. I am nowhere close to being a professional photographer, but getting these bear shots was a huge thrill.